Chinese firms feel the strain of rocky US ties
Share - WeChat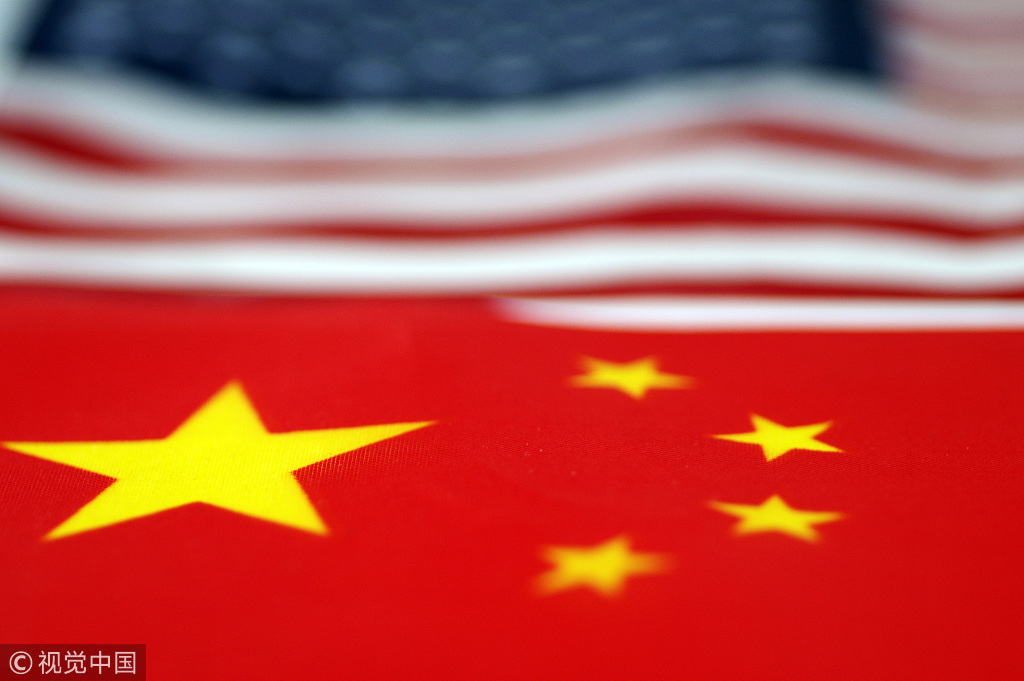 Survey finds mounting uncertainties amid slightly recovered performance
The rocky relationship between the United States and China has posed the biggest challenge for Chinese businesses operating in the US, where they saw decreased optimism about opportunities even after slowly recovering from disruptions since the COVID-19 pandemic, according to an annual survey by a nonprofit organization.
"In a complex, changing and increasingly contested environment, the business operations and investments of Chinese companies in the US outlined a mixed picture of slightly recovered performances and mounting uncertainties bred by the tumultuous circumstances throughout 2021," the China General Chamber of Commerce-USA said on Thursday.
Three-quarters of surveyed Chinese companies listed "US-China bilateral relations at a stalemate" as their top concern when asked to identify the challenges in conducting business in the US in the near term.
Worries about bilateral ties are higher than that of COVID-19 and its aftermath, which was reported as a challenge for 51 percent of the surveyed companies, according to the findings of the annual business survey the chamber released during a meeting in Washington.
In all, the CGCC surveyed 111 of its members across 40 US states. More than 60 percent of the companies are in the consumer discretionary, industrials, energy, finance and real estate sectors.
Slightly more than half, or 54 percent, of Chinese companies reported an increase in revenue last year, bouncing back to pre-pandemic levels. Close to half of the companies forecast a rise in revenue over the next two years, while 27 percent of respondents expect more business investments to be made this year.
In the early days of President Joe Biden's term, the anticipation and expectations of Chinese enterprises for strong economic recovery were generally positive in light of low unemployment, higher wages and more job opportunities, according to the survey.
However, that cautious optimism lasted briefly and is in decline as companies experienced sustained trade disruptions, an increasingly uncertain regulatory environment, and the difficulties in attracting and retaining talent-all against a backdrop of a soured US-China relationship.
In the same vein, the US-China Business Council in its 2021 annual member survey also found that the strained relationship between Washington and Beijing had remained a "top challenge" for US businesses operating in China for the fourth consecutive year.
Still, 24 percent of surveyed Chinese companies made new investments in the US last year, with the majority of the money going to the energy, IT and financial sectors.
For nearly a decade, the majority of Chinese companies entering the US market did so through greenfield investments, which has helped create local jobs.
US companies have set up more than 70,000 businesses in China, while nearly 3,000 Chinese companies have also come to the US, making contributions to the local economy, job creation and community prosperity, said Xu Xueyuan, deputy chief of mission and minister of the Chinese embassy in Washington.
Tariff barriers
Speaking at the event, Xu said she hoped the US will meet China halfway to create an "appealing and viable" investment environment.
These include efforts to cut tariffs instead of imposing additional tariffs, open up the markets instead of decoupling and building walls and barriers, and compete fairly instead of imposing suppression and sanctions.
Hu Wei, newly elected chairman of the CGCC, said his organization's Chinese member companies have invested more than $125 billion in the US, directly employing more than 220,000 people.
Speaking at a panel discussion, Dennis C. Blair, former US director of National Intelligence, also noted that the US-China relationship has been "tougher and tougher" in the overall rivalry and national security area in the past couple of years.
"But I have a feeling that perhaps that worsening of relations from the national security sector may have bottomed out six months ago, four months ago, something like that," he said. "We can't go down this road of increasing rivalry, increasing distrust forever. We're not going to come to a war between our two countries. That's just a disaster for both."
The two sides should find areas in which they can cooperate, and with companies of the two countries investing and operating in each other's country, they can make life better for the citizens of both countries, which is "a good mission that we should all undertake".
Virgilio Bisio, foreign commercial service officer at the US Department of Commerce, said:"America continues to welcome job-creating business investment. US affiliates of Chinese companies play an important role in this," Bisio said. "They support more than 160,000 US jobs and contribute nearly $6 billion to US exports."