Meeting with leader changes HK man's life
Share - WeChat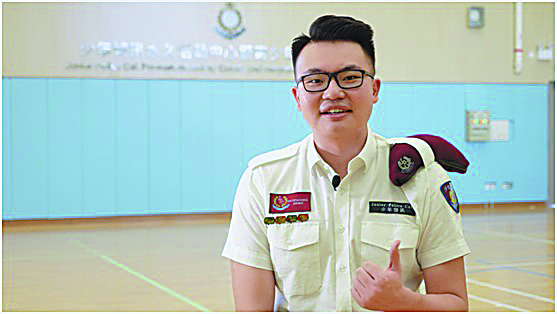 Editor's note: During President Xi Jinping's visit to Hong Kong in 2017, he toured the activity center of the Junior Police Call and met with a group of young people. In May 2018, he responded to a letter co-written by 24 Hong Kong academicians. China Daily invited some who have come into close contact with Xi to share their stories.
In his reply to our New Year greetings card, President Xi Jinping encouraged us to travel more and read more. His words prompted me to visit many places in the country, which is a good way of getting to know it.
I have seen a satellite blast off in front of me from the Jiuquan Satellite Launch Center. I visited Beijing and woke up at 3 am to attend the national flag-raising ceremony in Tian'anmen Square. I was amazed by the enthusiastic adoption of technology in Hangzhou. I have also been to places like Qingdao in Shandong province and Harbin in Heilongjiang province on summer holidays since 2018.
My desire to make these trips began with a meeting with Xi in 2017. I was able to get close to the national leader for about 20 minutes when I was tasked with briefing him on the newly built facilities for the activity center of the Junior Police Call.