China's divers extend unbeaten run at worlds with two more golds
Share - WeChat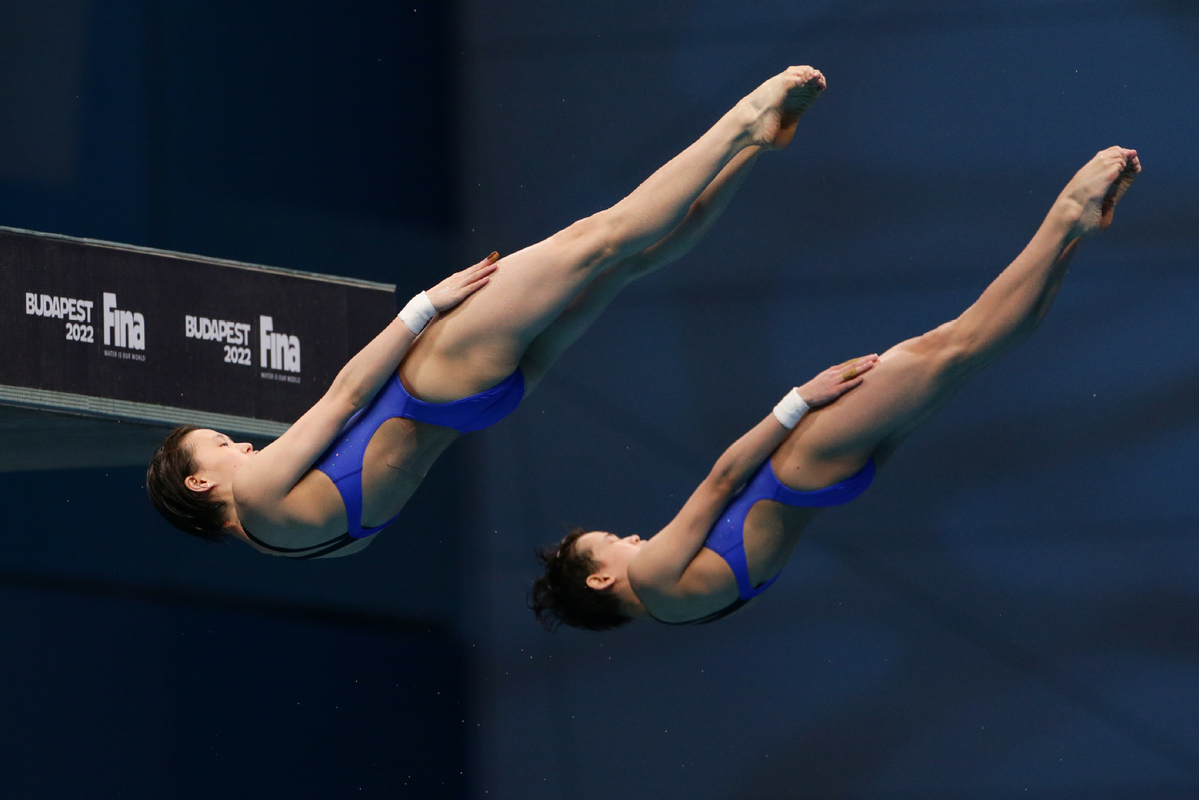 BUDAPEST - Chinese diving team maintained a perfect winning run at the FINA World Championships here on Thursday, as Quan Hongchan/Chen Yuxi topped the women's 10m synchronized, followed by Wang Zongyuan's title defense in the men's 1m springboard event.
It's the second gold at the tournament for both Quan and Chen after Chen won the individual 10m platform event ahead of her teammate Quan who claimed the gold in the mixed 3m/10m team event.
The teenage duo finished with 368.40 points, 69 points ahead of the second-ranked American Delaney Schnell/Katrina Young. Malaysian pair Nur Dhabitah Sabri/Pandelela Pamg clinched the bronze medal with 298.68, only 0.72 behind the Americans.