HK community: Xi's visit a boost for city
Share - WeChat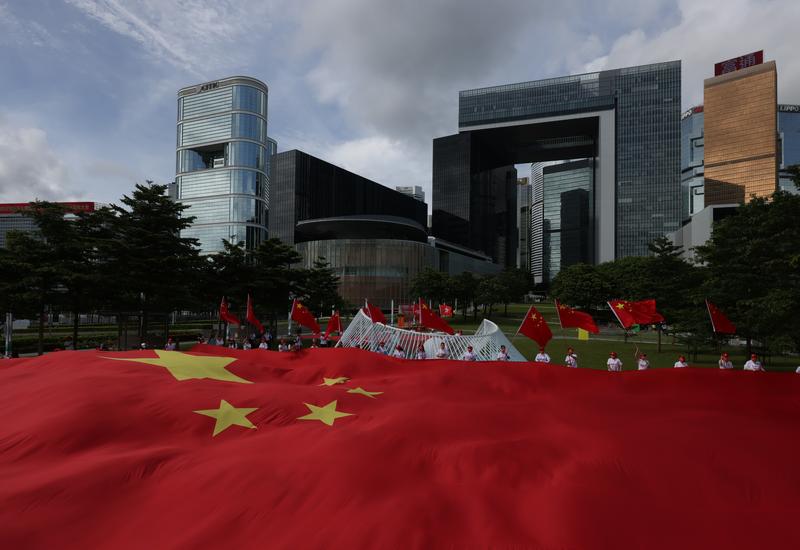 The Hong Kong community said they were greatly uplifted and encouraged by President Xi Jinping's visit amid the pandemic, which demonstrated his great care and support for the city as it emerged stronger after withstanding a string of recent challenges.
Residents made the remarks after Xi kicked off his inspection tour of Hong Kong on Thursday to mark the city's grand 25th anniversary of its return to the motherland. He will attend a celebration meeting and the inaugural ceremony of the sixth-term government of the Hong Kong Special Administrative Region on July 1 and inspect the region.
After arriving at the West Kowloon Railway Station by train on Thursday afternoon, Xi said he feels great care and concern for Hong Kong, and expressed great confidence in the "one country, two systems" principle and in the city's future.
Lawmaker Joephy Chan Wing-yan said Xi's visit amid the pandemic outbreak reflects his great care for Hong Kong and his firm support of "one country, two systems".
"It gave us a strong shot in the arm and proved that the motherland will always be the strong backing of Hong Kong, no matter what difficulties the city faces," Chan said.
Chan said this year's celebration is quite meaningful, as the city has regained stability following a period of chaos and has successfully held three major elections under the revamped electoral system.
The visit, a strong endorsement of "patriots administering Hong Kong", will greatly boost Hong Kong people's confidence in the new political system, and guide the city's future development under the nation's blueprint, Chan said.