Chinese grows in influence over decade
Share - WeChat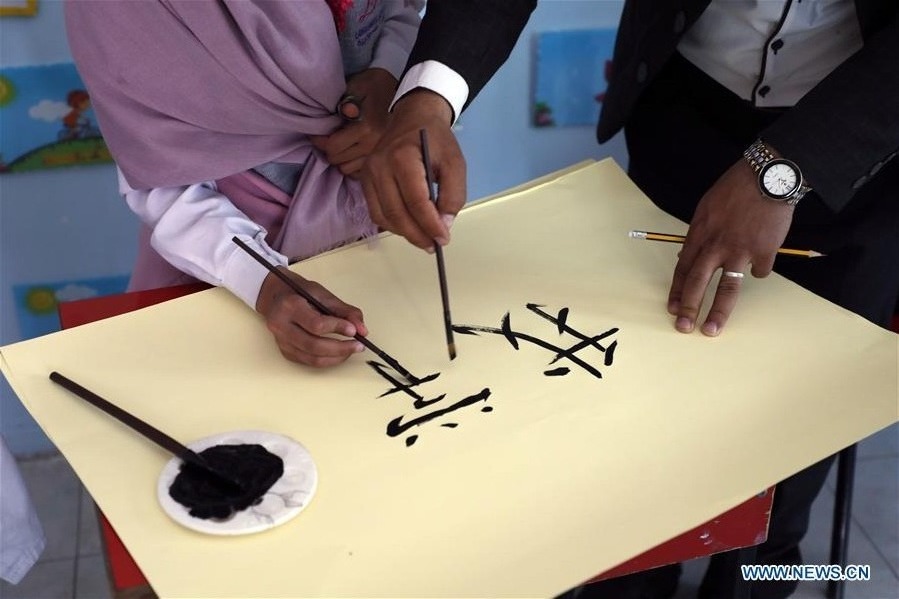 Learning of nation's language a major contributor to international exchanges
China has promoted the high-quality development of global Chinese language learning in the past decade, assisting foreigners in learning standard Chinese and enhancing international communication, officials and experts said.
In the past 10 years, the nation has developed and released the first standard to evaluate international learners' Chinese language proficiency. It has published different editions in eight languages and aligned with more than 20 language education institutions, said Tian Lixin, director of the department for language application and information management of the Ministry of Education.
She introduced the accomplishments in Chinese language education over the past decade at a news conference on Tuesday.
"We have set up a global Chinese learning platform and attracted more than 6 million users from 182 countries and regions," she said, adding that the total number of visits to the online platform has exceeded 100 million.
Launched in 2019, the Global Chinese Learning Platform has developed a mobile app that supports six languages: Chinese, English, Russian, Japanese, Korean and Thai.
"We also established Mandarin testing stations abroad and built the Chinese Proficiency Test into a well-known brand-HSK-among learners," Tian said.
By the end of last year, more than 180 countries and regions have offered Chinese language education and 76 countries have incorporated Chinese into their national education system.
There are more than 25 million Chinese learners abroad and the total number of foreigners learning and using Chinese is reaching nearly 200 million.
The sector has also assisted in international communication and served the State's strategic needs.
A communication project has been implemented to compile and interpret more than 1,000 ideological and cultural terms that reflect the core and essence of the discourse system in Chinese language.
A series of books to introduce and explain Chinese ideology and culture have been published in different languages and are mainly being used in countries and regions involved in the Belt and Road Initiative to boost international communication, Tian said.
Beijing Language and Culture University has focused on enhancing the international influence of the Chinese language, including setting up Confucius schools and classes and other overseas Chinese language education centers, said Liu Li, president of BLCU.
"In the past decade, the university has trained more than 100,000 international students from over 180 countries and regions. Those students not only know the Chinese language, but also understand the culture," he said.