Adjustments to COVID-19 measures not a loosening of precautions, health officials say
Share - WeChat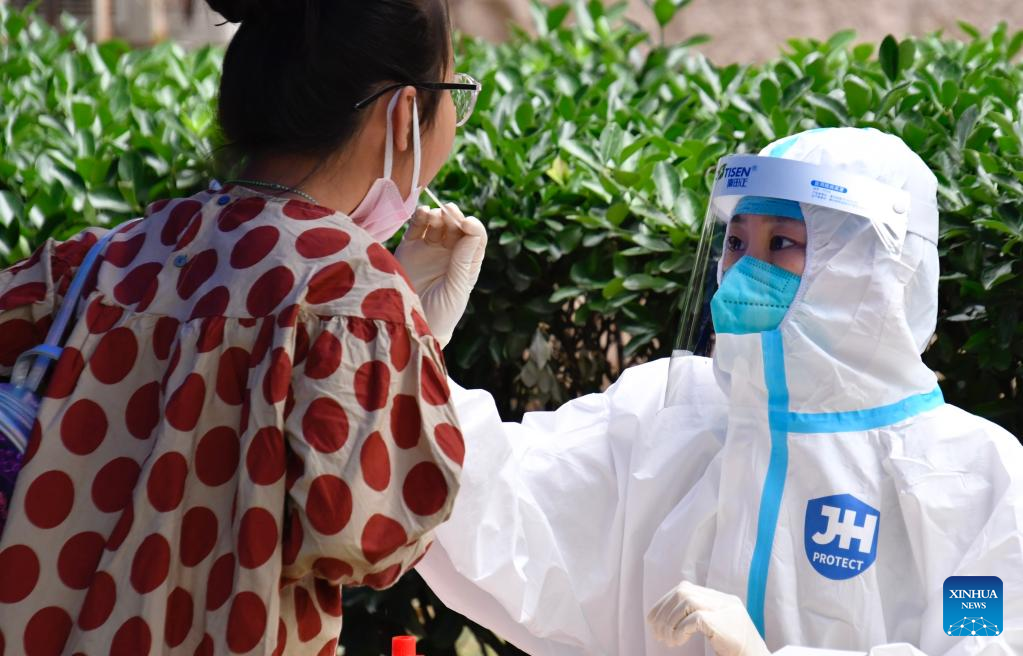 Adjustments to COVID-19 counter measures have been made in the latest version of the prevention and control guidelines and are aimed at precisely controlling the epidemic and increasing efficiency while adhering to the dynamic zero-COVID policy, officials with the National Health Commission said on Tuesday.
Lei Zhenglong, deputy director of the commission's bureau of disease prevention and control, said at a news conference held by the State Council's Joint Prevention and Control Mechanism that the latest guideline has three major modifications — including the halving of centralized quarantine periods of inbound travelers and close contacts of confirmed cases, the designation of areas with epidemic risks and nucleic acid testing requirements.
The centralized quarantine period for inbound international travelers and close contacts of confirmed cases has been shortened from 14 days to seven days.
The latest adjustments are definitely not a loosening of epidemic control and prevention measures. Rather, the nation requires quicker and more precise measures to balance epidemic control and economic development, he stressed.
Wang Liping, an official with the Chinese Center for Disease Control and Prevention, said the quarantine strategies were optimized based on new studies on the Omicron variants and domestic prevention experiences.
"Studies show that the average incubation period of Omicron variants has been shortened to two to four days, and most can be detected within seven days," Wang said.
"Since the predominant strains of both global and domestic epidemics are Omicron variants, further optimization according to the characteristics of Omicron will not increase risks, but will serve as an indicator of precise prevention and control," she said.
The guideline also strengthened regular monitoring of the epidemic by taking actions such as increasing the frequency of nucleic acid testing for high-risk groups, improving registration after buying epidemic-related drugs and adding COVID-19 antigen tests at grassroots-level medical institutions, she said.