China's Chen, Quan finish 1-2 in women's 10m platform at Budapest worlds
Share - WeChat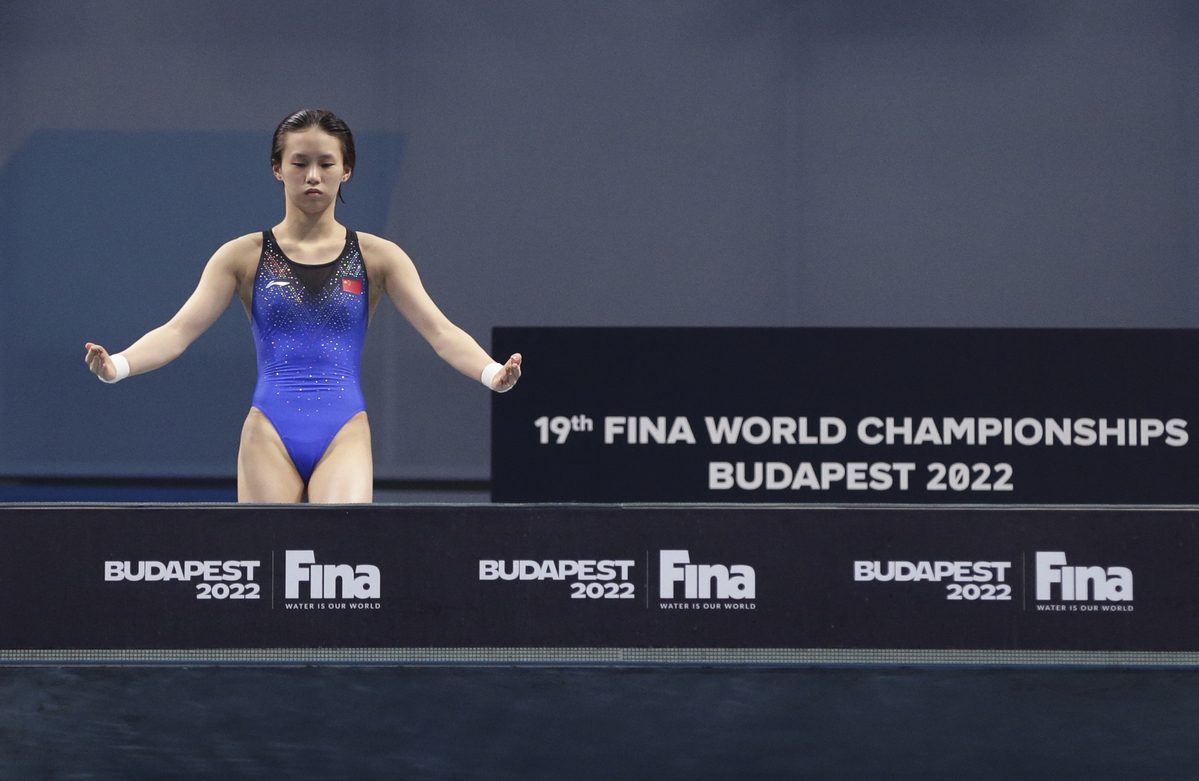 She will pair with the 10m platform Olympic champion Quan in the 10m synchronized, with whom they are both partners and rivals. According to Chen, competition will motivate both of them to become better.
"We'll take it as motivation instead of pressure and it will show the best of us in the synchro," she said.
"I did not finish good in my third dive of 207C. It happened both during the preliminaries and the semis," Quan commented. "I think I need more training to improve this."
She admitted that she did feel pressure as an Olympic champion.
"So many people are watching my performance. So many Chinese fans cheering for me. During the competition, I might have one moment thinking too much, but after the third dive, I'm all coming back mentally. In general, I'm feeling good this time," Quan said.