Sanxingdui continues to reveal its treasures
Share - WeChat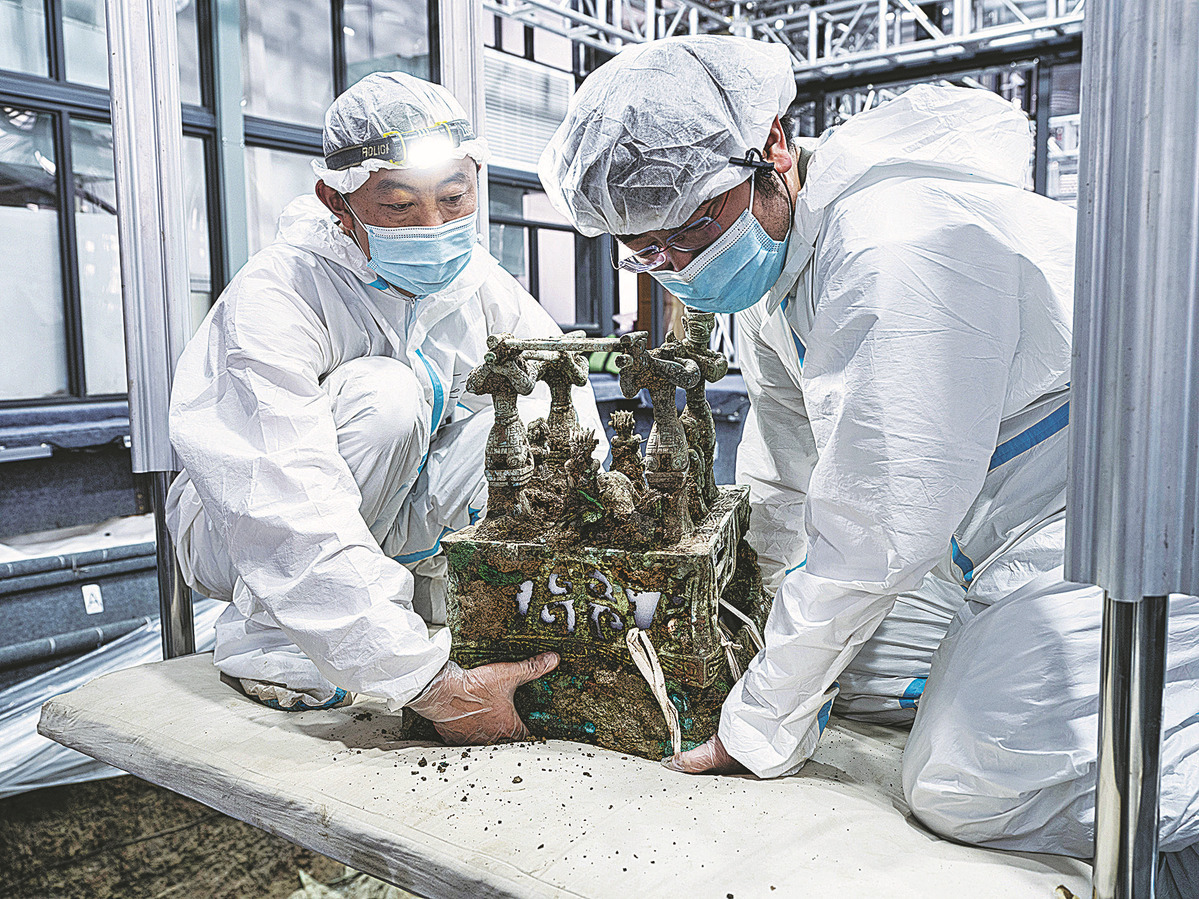 Dazzling latest finds are fruit of two years'hard work by team of archaeologists
The archaeological work underway at the Sanxingdui ruins in Sichuan province has recently produced discoveries that have once again delighted the world.
Since the discovery of the site in the late 1920s, more than 50,000 artifacts have been unearthed.
A team of archaeologists from the Sichuan Provincial Cultural Relics and Archaeology Research Institute, Peking University, Sichuan University and several other research institutions and universities has been carrying out the excavation of six sacrificial pits-No 3 to No 8-at the site since 2020. The latest finds mainly come from the No 7 and No 8 pits.
The Sanxingdui ruins are considered one of the greatest archaeological finds of the 20th century. Located in the city of Guanghan, around 60 kilometers from the provincial capital Chengdu, they cover an area of 12 square km.