Subsidies give safety net for those least well-off
Share - WeChat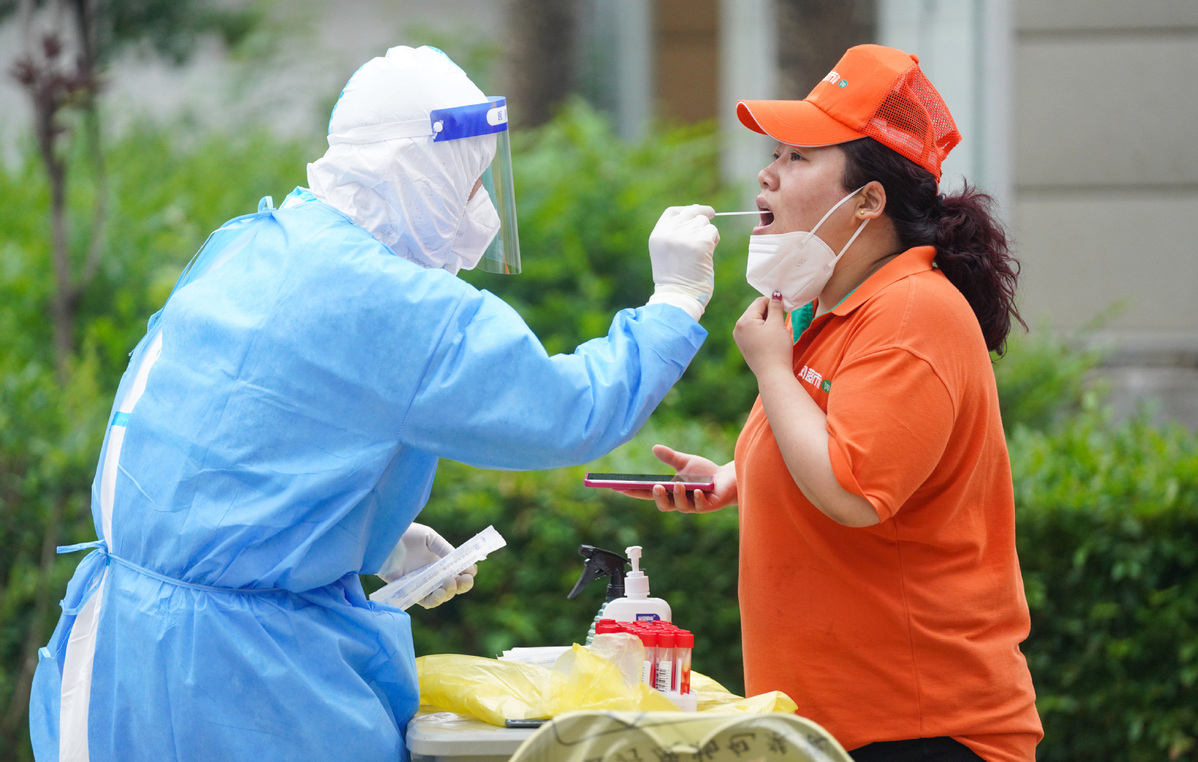 Civil affairs and finance departments nationwide are seeking out people who are experiencing basic living difficulties in order to provide subsidies to help them cope with the rise in the cost of living and unemployment caused by COVID-19 and other factors.
Liu Dahua, a dishwasher from Jiangxi province, was identified as someone experiencing such difficulty and received a one-time 3,000 yuan ($448) subsidy from the local government, China Society Daily, a newspaper of the Ministry of Civil Affairs, reported on Monday.
Grassroots officials reported Liu's situation to the local civil affairs department in the city of Ganzhou, Jiangxi. He works in a restaurant that has had a huge drop-off in customers because of the epidemic, and as a result his income has dropped sharply. Compounding his struggle, Liu's wife is sick, their daughter and son both attend school and his parents also need his support.
Tang Chengpei, vice-minister of the Ministry of Civil Affairs, said at a news conference held by the State Council Information Office on Friday, that the ministry requires local governments to hand out additional living allowances to people with low incomes and people who are unable to resume work due to COVID-19.
People including migrant workers who've had no income for three months because of the epidemic and are not covered by unemployment insurance can apply for a onetime temporary payout, he said.
The amount paid out will depend on the local level of economic and social development, and the impact the epidemic has had on the place.
For example, in Jilin province, which was hit hard by the epidemic, about 276,000 people received a total of more than 61 million yuan in assistance during the first quarter this year.
"Although China has solved the absolute poverty problem, some people whom the government identifies as in the low-income population are still living with difficulties," Tang said.
He said that in addition to the group, people with large household expenditure but unstable employment and those who are more likely to fall back into poverty can also apply for relief.
Ministry data show for the first quarter this year that about 1.38 million people nationwide struggling to make ends meet due to the epidemic received about 390 million yuan in subsidies.
The ministry is also tracking price inflation. When price rises in particular areas reach a certain level, the ministry will launch a temporary subsidies mechanism.
In Shanghai, a temporary price subsistence allowance of 118 yuan per person was issued to its urban and rural residents who receive the minimum living allowance guarantee, as well as orphans and families in financial difficulties due to illness.
Tang said that enough relief funds can be ensured for people in need because the ministry, together with the Ministry of Finance, have allocated some 155 billion yuan in subsidy funds for 2022, an increase of about 7 billion yuan year-on-year.