Popular Yangtze River cruises resuming
Share - WeChat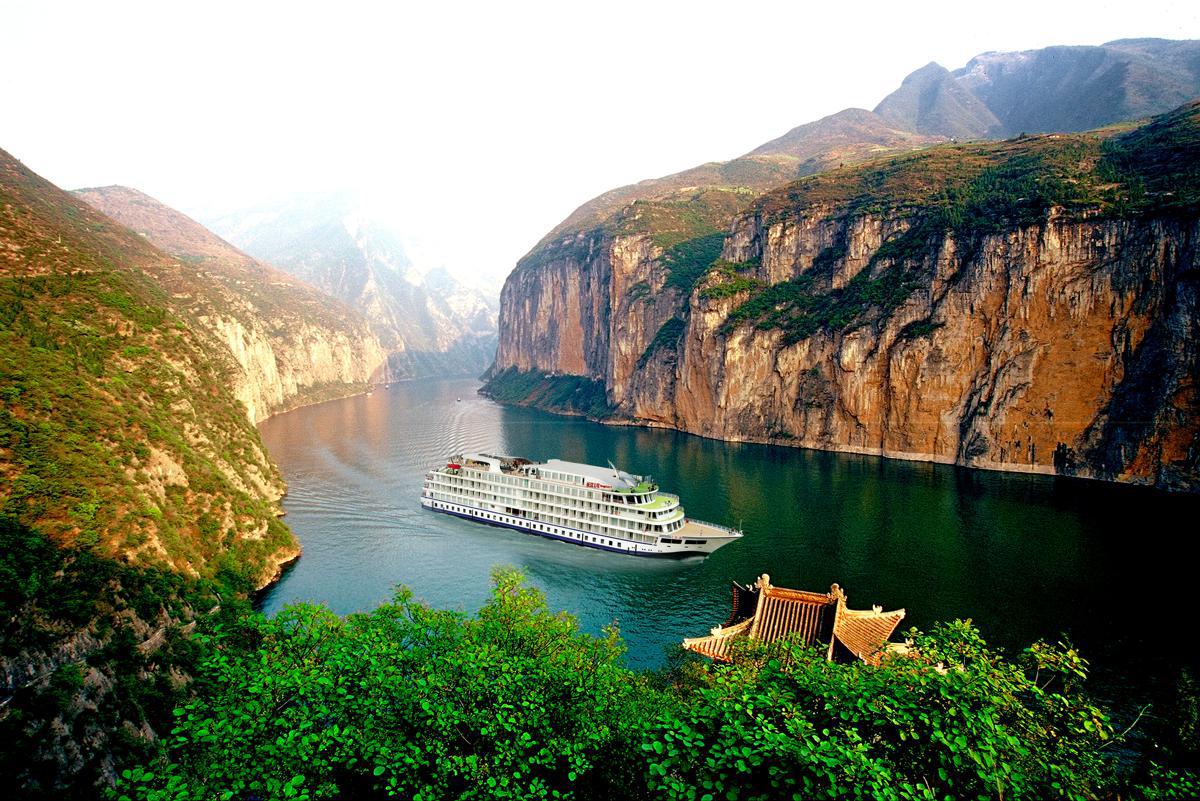 A cruise ship set sail on Saturday from Chongqing's Chaotianmen Port to Yichang, Hubei province, marking the restart of cruise tours on the Yangtze River.
Cruises had been suspended since early August because of the pandemic.
On Saturday afternoon, tourists from across the country boarded the Yangtze Gold 6 of Chongqing Yangtze Gold Cruises and started a tour of Three Gorges Scenic Area.
The company said the route is one of its most popular, taking four days and three nights from Chongqing to Yichang. The return trip takes five days and four nights. The tour passes scenic spots such as Fengdu Ghost City, White Emperor City, the Small Three Gorges Scenic Area and the Three Gorges Dam.
According to a report by Shangyou News in Chongqing, cruise tickets for the Yangtze Gold 6 sold out a week in advance. It is expected that the cruise companies will resume all normal operations by mid-July.
"This is a good news for the whole industry," said Cai Yi, an operating director with Chongqing Changjiang Shipping Co, a major cruise operator on the Yangtze.
He said his company's cruise ship Yangtze 1 will sail again on Saturday, and its Yangtze 2 is expected to resume operations on July 14, both back and forth from Chongqing's Chaotianmen Port to Yichang's Maoping Port.
Cai said that with the Zhengzhou-Chongqing high-speed rail line started operation on Monday, travel in the Three Gorges area jumped, so the company is considering promoting new routes — a Wanzhou-Wushan tour and a Wanzhou-Zigui tour, for example.
The Yangtze, which is the longest river in China and the third-longest in the world, is known for its Three Gorges section, with its series of natural and cultural attractions between Chongqing and Yichang. Many cruise tours operate on this route.
Before the pandemic, it attracted millions of tourists from home and abroad annually.
Cai said the cruise companies must comply with the epidemic prevention requirement that ships operate at no more than 50 percent of passenger capacity.