Inflation in UK rises to 9.1 percent in May
Share - WeChat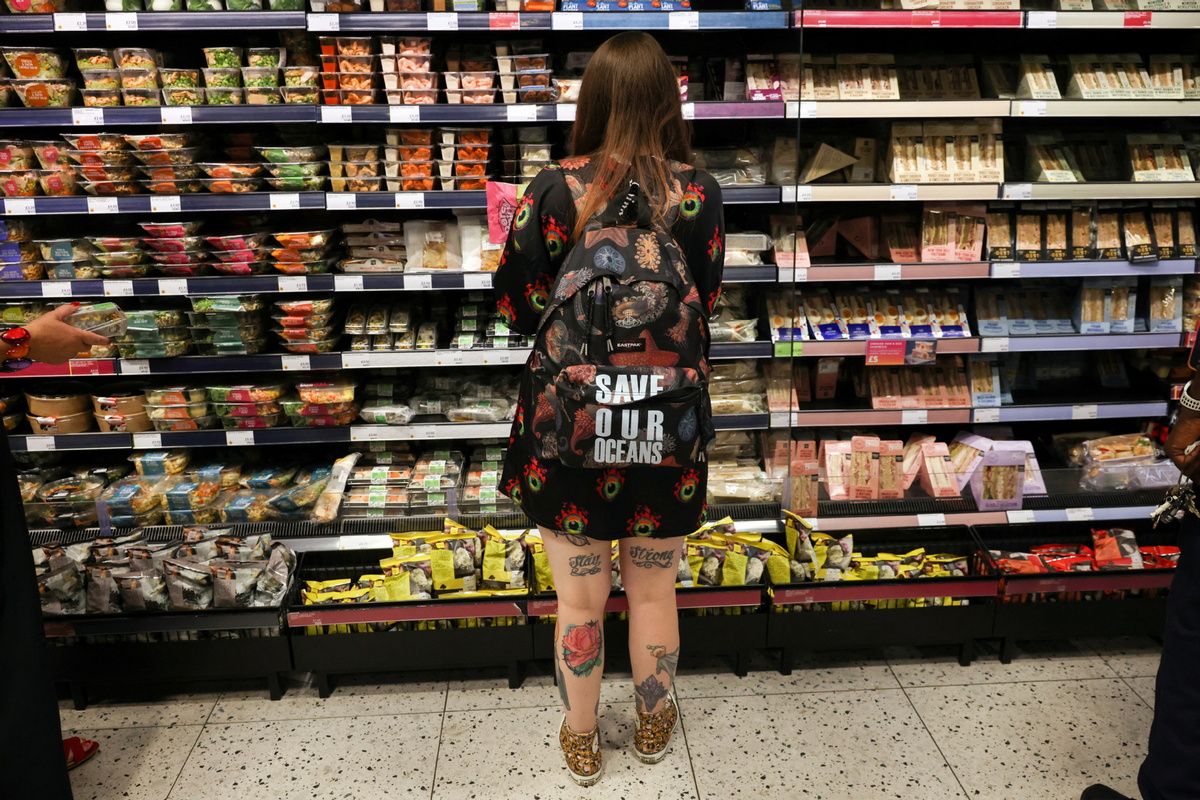 Conflict in Ukraine behind price surge, with workers demanding higher wages
Surging energy and food costs pushed the rate of inflation in the United Kingdom from 9 percent in April to 9.1 percent last month, according to the latest figures from the Office for National Statistics, or ONS.
Analysts had expected the rate increase as prices continued to rise at their fastest rate for 40 years.
"Though still at historically high levels, the annual inflation rate was little changed in May," said ONS chief economist Grant Fitzner.
"Continued steep food price rises and record high petrol prices were off set by clothing costs rising by less than this time last year, and a drop in often fluctuating computer games prices," he added.
Fitzner said the cost of raw materials "leapt at their fastest rate on record" and that prices of products leaving factories increased at their fastest rate in 45 years in May, driven by "widespread food price rises".
The Bank of England has previously warned inflation will reach 11 percent later this year, and it recently increased interest rates from 1 percent to 1.25 percent, which is the fifth consecutive rise, pushing rates to the highest level in 13 years.
The cost of living has been exacerbated by the consequences of the conflict between Russia and Ukraine, which has restricted global wheat and maize supplies from two of the world's biggest exporters.
Inflation pressures have led to workers calling for pay rises, though government ministers have warned of an "inflationary spiral" where prices continue to rise as wages go up.
The opposition Labour Party's shadow chancellor of the exchequer, Rachel Reeves, countered this view, noting that wages have failed to keep up with the cost of living for many years.
Commenting on social media, she said: "Though rapid inflation is pushing family finances to the brink, the low wage spiral faced by many in Britain isn't new."
In response to questions on a rail workers' strike happening this week over pay and conditions, Deputy Prime Minister Dominic Raab said giving in to union demands could fuel a "vicious cycle" of inflation.
Speaking on the BBC's Today program, Raab said: "We have got to stop making the problem worse by fueling pay demands that will only see inflation stay higher for longer and that only hurts the poorest the worst."
Chancellor of the Exchequer Rishi Sunak said the government was "using all the tools at our disposal to bring inflation down and combat rising prices".
In a statement, he said: "We can build a stronger economy through independent monetary policy, responsible fiscal policy which doesn't add to inflationary pressures, and by boosting our long-term productivity and growth."
"The Bank of England will act forcefully to combat inflation," he said on Wednesday.