China, Africa are partners on path of development
Share - WeChat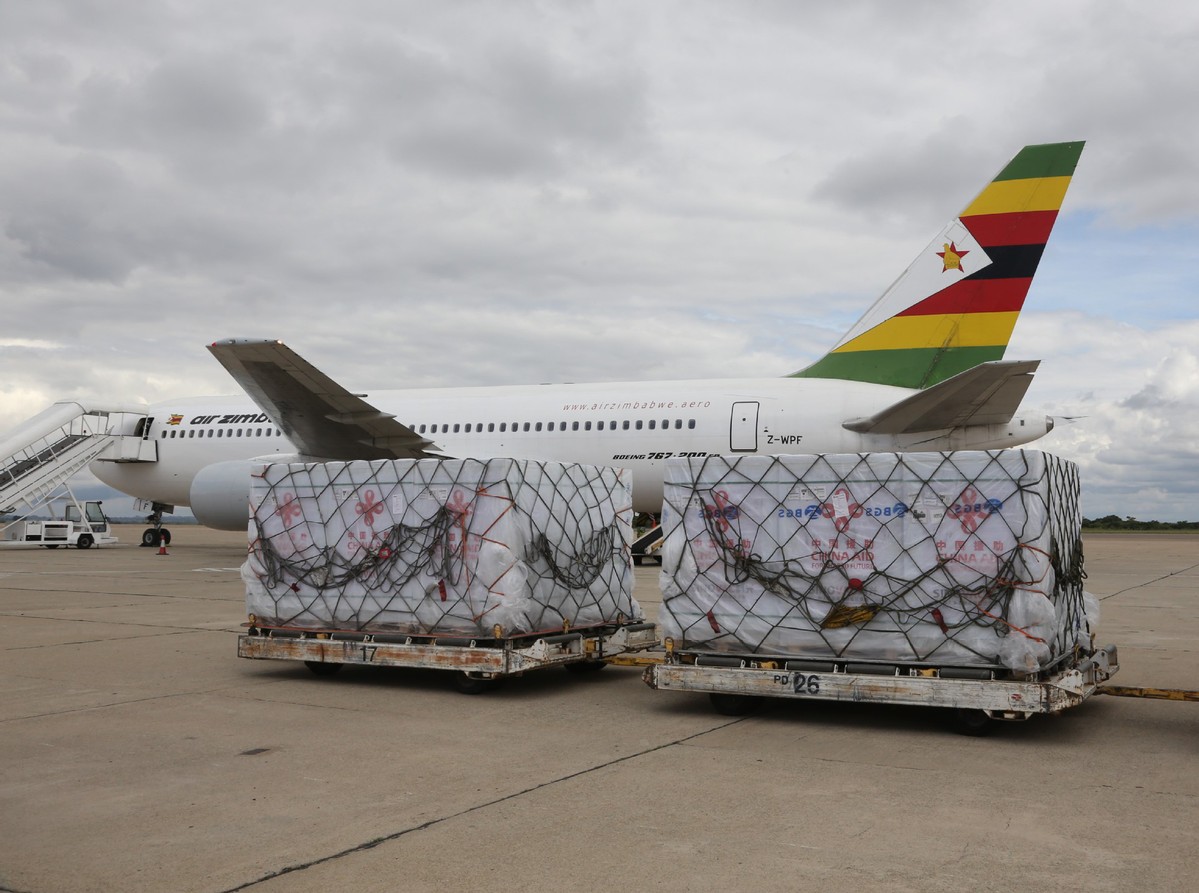 With the World Health Organization having reported in mid-April that Africa is experiencing its longest-running decline in COVID-19 infections since the onset of the pandemic, it is time for the continent to redirect more efforts toward economic recovery through strategic international engagements and partnerships.
Boosting and strengthening China-Africa economic cooperation is one of the strategic options available for the continent, at a time when China has remained Africa's largest trading partner for the past 12 years, with bilateral trade standing at $254.3 billion in 2021-a 35.3 percent year-on-year increase. China's investments into Africa in the first seven months of 2021 totaled $2.07 billion, compared with $2.96 billion in 2020.
The pandemic exposed Africa's economic vulnerability and fragility, as most African countries ran short of basic personal protective equipment, respirators, ventilators, oxygen concentrators, pulse oximeters, digital thermometers, basic pharmaceuticals, reliable water and sanitation services, and even basic food supplies, which were in short supply due to pandemic-induced global supply chain and trade disruptions.
Even primary healthcare infrastructure and testing and quarantine facilities were inadequate and underequipped.
For instance, in early February 2020, only two out of the more than 50 African countries-Senegal and South Africa-had laboratories to conduct standard reverse transcription-polymerase chain reaction tests. This is a molecular test for COVID-19 that analyzes upper respiratory specimens.
However, natural and man-made disasters, and the accompanying socioeconomic shocks and consequences, often provoke economic reflections, introspections and extrospections, as humans attempt to avoid and prevent their persistent vulnerability to the vagaries and vicissitudes of nature.
In these reflections, one cannot escape the paradox that Africa is home to 65 percent of the world's arable land, 90 percent of global chromium and platinum, the largest reserves of cobalt, diamonds, platinum and uranium in the world, and 40 percent of the world's gold. The Democratic Republic of Congo, for instance, is home to half of the world's known resources and has the largest cobalt reserves in the world-over 3.5 million metric tons-whereas Guinea has the largest bauxite ore reserves in the world, amounting to 7.4 billion dry metric tons.
In addition, the continent has 30 percent of the world's mineral reserves, 12 percent of the world's oil reserves, 8 percent of the world's natural gas and 10 percent of the world's internal renewable fresh water source. Africa also has the highest number of shared river basins and has the highest untapped hydropower potential in the world, while also having the highest solar power/energy potential in the world.
Despite this reality, Africa's share of global manufacturing output is around a mere 1.9 percent, and its share of global exports of goods and services is just 3 percent of global trade, with intra-African trade currently at 16 percent (compared with 52 percent in Asia, 50 percent in the North American Free Trade Agreement area and 70 percent in the European Union).Moreover, Africa remains the poorest continent in the world, with sub-Saharan Africa accounting for two-thirds of the world's extremely poor population (490 million people, up from 478 million in 2019).
What is frustratingly disturbing and embarrassing is that Africa continues to pay a huge bill to import finished products processed from resources that are produced on the continent. For instance, Nigeria produces about 1.5 million barrels (around 238 million liters) of crude oil per day but spends over $9.5 billion annually on average on refined fuel or petroleum imports, mostly from the Netherlands, Belgium, Norway, India, France and the United Kingdom. This is the same case with Cote d'Ivoire, which is the largest cocoa producer in the world (producing 2 million tons of cocoa annually for the making of chocolates), but the country imports chocolates worth around $9 million every year from countries such as Turkey, France, Italy, Lebanon and Spain.
A reflection on this reality should constitute the basis upon which China-Africa bilateral economic ties can be strengthened. Already, China's and Africa's respective long-term strategic plans and domestic economic growth initiatives complement each other in terms of strategic focus and vision.
The strategic objectives of the African Union's Agenda 2063 and its flagship projects, including the African Continental Free Trade Area, the Africa Mining Vision, the Comprehensive Africa Agriculture Development Programme, the Programme for Infrastructure Development in Africa and the Science, Technology and Innovation Strategy for Africa, can be effectively pursued in a complementary and mutually beneficial manner through the China-Africa Cooperation Vision 2035 and the Forum on China-Africa Cooperation Dakar Action Plan (2022-24). They also fit congruently into the Belt and Road Initiative.
China-Africa economic cooperation must emphasize strategic investments and partnerships in high-end minerals processing and refineries for advanced value-addition, as well as modernized agricultural production technology that facilitates massive agricultural production and agri-processing, cooperation on industrial productive capacity and expansion of energy sources. These collectively can create more decent employment opportunities and sustainable development, and can eradicate poverty.
As the two sides pursue their joint target to reach $300 billion in China-Africa annual trade by 2035 and attain $60 billion in Chinese investment into Africa by 2035, as agreed upon in the China-Africa Cooperation Vision 2035, it is imperative to reflect on the vulnerabilities and frailties exposed by the COVID-19 pandemic and strategically build an African economy that is structurally transformed and economically resilient.
Drawing lessons, hope and inspiration from China's experience in lifting around 800 million people out of poverty since 1978-when China's reform and opening-up policies were adopted-it is up to African leadership to choose the correct and strategic development cooperation path that will transform and uplift the livelihoods of Africans in an inclusive manner.
The author is a research fellow in international relations at the University of Pretoria in South Africa. The views do not necessarily reflect those of China Daily.