Tickets sell fast as venues welcome return of audiences
Share - WeChat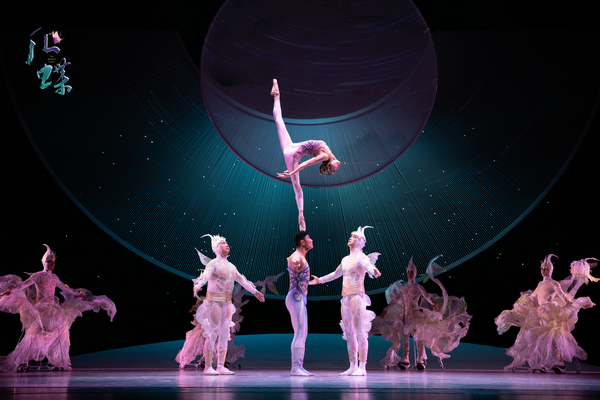 The performing arts industry is witnessing a sellout return as the fight against COVID-19 continues, with tickets being snapped up fast for concerts, ballets, outdoor music festivals and traditional Chinese operas.
Performance venues are not as full as they were before the pandemic emerged, though, as they adhere to the one-seat-apart rule.
In Guangdong province, Chen Rui, deputy general manager of the Guangzhou Opera House, said, "Even taking this into account, performances have continuously sold out."
The opera house has launched the Guangzhou Art Season, bringing nearly 220 shows to audiences from this month to October.
"The Guangzhou Art Season has been a popular event for local audiences for the past 11 years. Shows also sold out before the pandemic, but judging from the messages audiences have left on our social media platforms, we can sense their enthusiasm and anticipation to return to the venue," Chen said.
During the past two and a half years, the pandemic has forced many shows to be canceled or postponed. When cases of COVID-19 surged in April, the Guangzhou Opera House, like many other performing arts venues in the city, closed temporarily. Some touring productions canceled their visits to Guangzhou, and local art troupes also stopped their shows.
"In April and May, we saw repeated closures and reopenings. This month, with cases under control, the venue has resumed operations, audiences have flocked back and are continuing to do so," Chen said.
This year, the Guangzhou Art Season highlights local art troupes' productions, as artists from other cities may find it difficult to travel to Guangzhou due to the pandemic.
Most Popular