Traditional clothes enliven past at primary school
Share - WeChat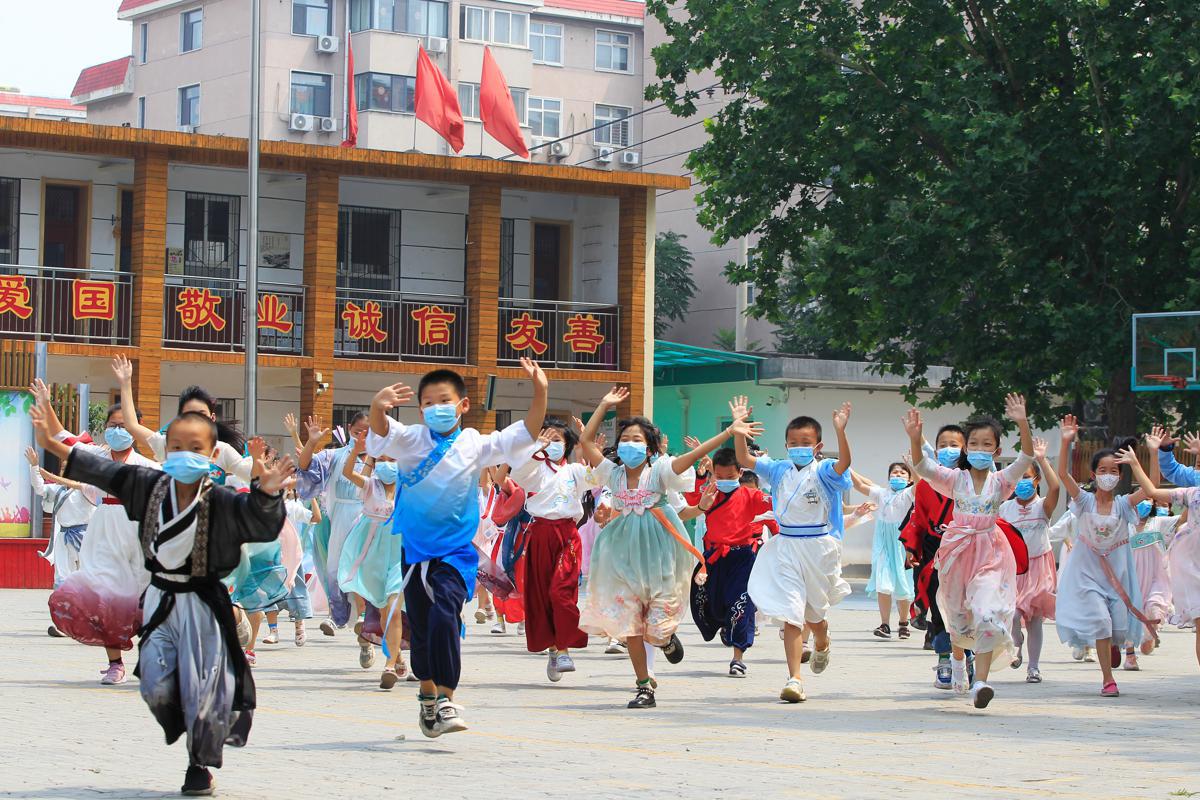 A primary school in Shijiazhuang, Hebei province, has been eye-catching ever since it designated every Thursday as "Han Chinese Clothing Day". Once a week, students and teachers can wear Hanfu, a traditional Chinese clothing style.
The move aims to help students understand the beauty of traditional Chinese culture, according to Xiwang Primary School in the city's Qiaoxi district.
It all started in March, and many parents have shown great support by choosing varied clothing for their children, the school said.
The school has more than 200 students, about half of whom will wear Hanfu on Thursdays. Teachers, too, will wear the clothes as they welcome students at the gate before classes.