Healthcare in Xinjiang gets promising prognosis
Share - WeChat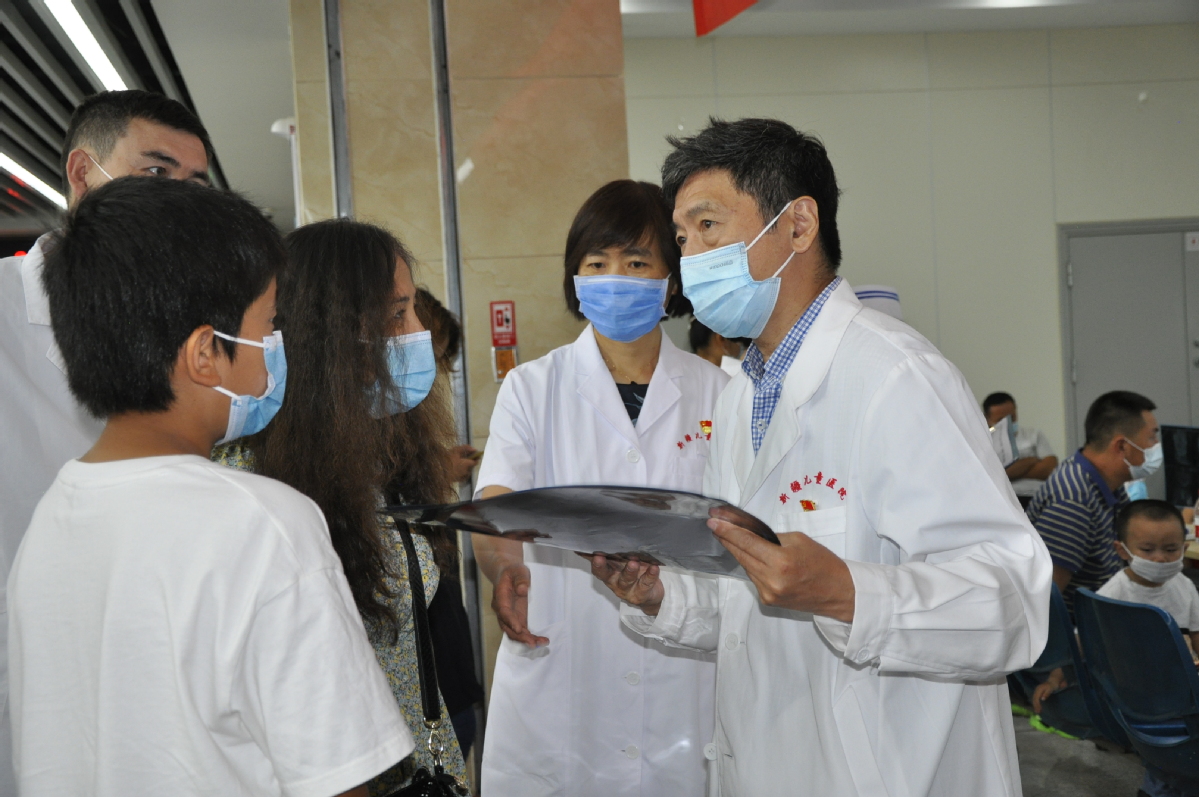 Disorders such as cerebral palsy can also be treated at the hospital, largely reducing the need for treatment to be sought out of the region.
"The proportion of local patients getting treatment outside Xinjiang is expected to decrease from 16 percent to under 10 percent by 2025," he said.
The center aims to benefit other provinces in Northwest China and even Central Asian countries in the next 10 years.
Some patients from neighboring provinces have come for consultation with doctors at the hospital, he added.
Before the COVID-19 pandemic, more than 1,000 patients from neighboring countries were treated in Xinjiang each year.
"Last year, a tourist in Kazakhstan lost a finger in a car accident and had the finger successfully reattached in an operation in Xinjiang," Niu said.
Similar to the pediatric medical center, two other regional medical centers in Xinjiang-the Regional Infectious Diseases Medical Center and the Regional Respiratory Diseases Medical Center-have been approved by the local government and are under construction.
The regional medical center for infectious diseases, co-built by the Sun Yat-sen University in Guangdong province and Kashgar First People's Hospital, will provide patients with better medical care in southern Xinjiang, according to the hospital.