Quick responses made on flood control, hot weather
Share - WeChat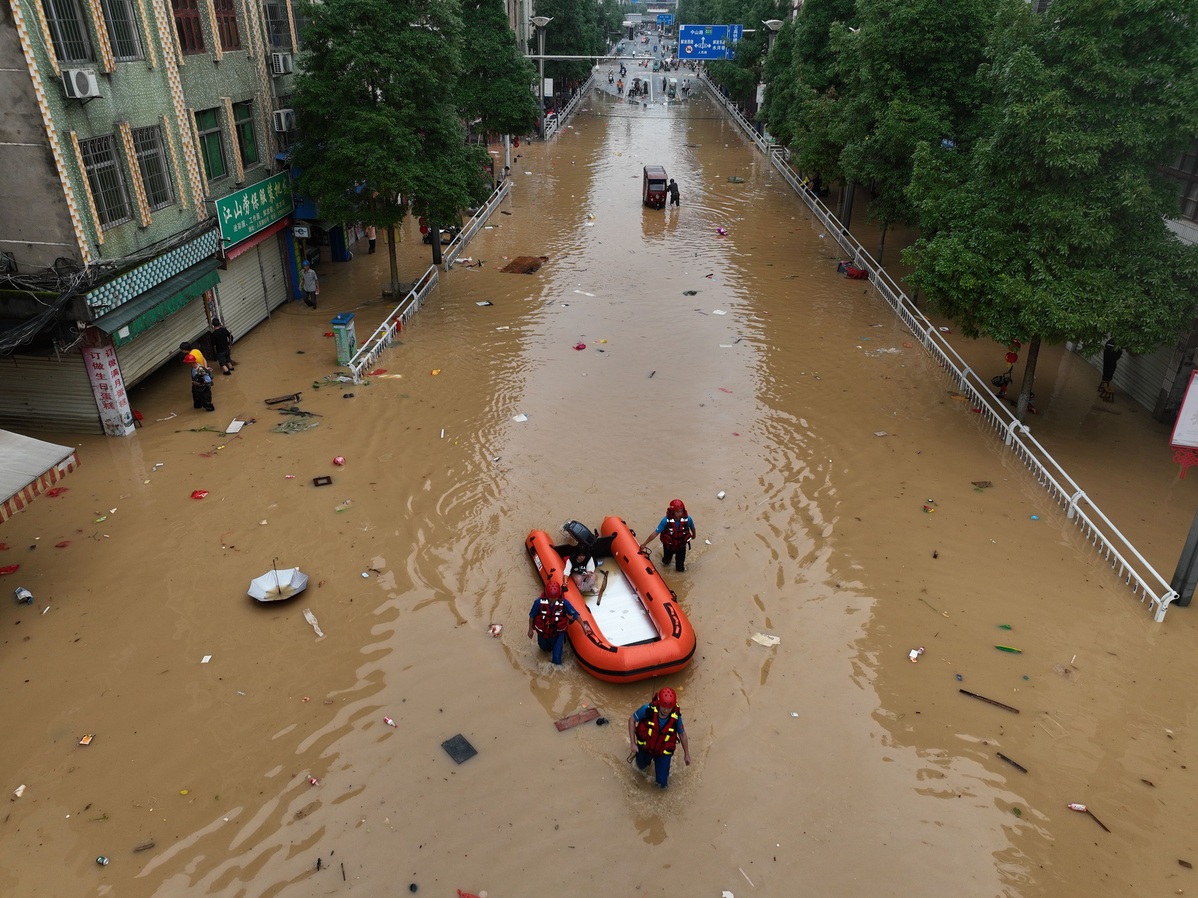 The government's central departments have responded quickly to control flooding in China's southern provinces while helping relieve the effects of the scorching weather seen in the northern parts of the country.
By 6 pm Saturday, six warnings for torrential rain, high temperatures and geological hazards had been released by the China Meteorological Administration, reminding the public of the secondary dangers of floods, mudslides and sunstroke.
Some southern provinces and regions, such as the Guangxi Zhuang autonomous region, experienced flooding caused by persistent heavy rain earlier this month.