Call for strengthening soft connectivity highlights non-exclusive development vision: China Daily editorial
Share - WeChat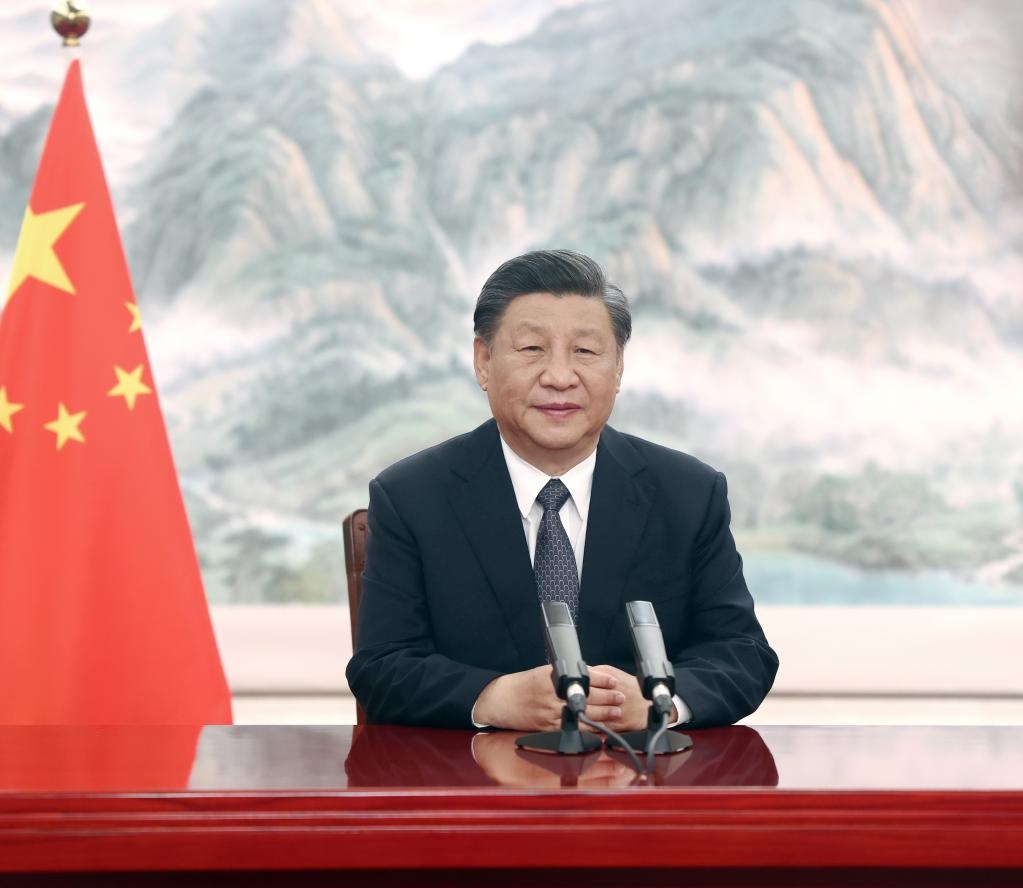 Speaking via video link on Friday at the plenary session of the 25th St Petersburg International Economic Forum in Russia, President Xi Jinping called on countries to facilitate the implementation of the Global Development Initiative, and together create and share a "peaceful, prosperous, beautiful" future.
The Chinese leader said countries should build a development-friendly environment, cultivate development partnerships, sustain the process of economic globalization and stick to innovation as a development driver.
The prevailing trends are of rising protectionism and unilateralism, which have aggravated the troubles on the road to global post-pandemic recovery, and the United States-led West's attempts to redraw the global geopolitical landscape along such dividing lines as values and ideologies. President Xi's renewed appeal for global synergy demonstrates a distinctive globalist vision and a counterbalance to these practices.
Rather than seeking to create and widen development gaps between "like-minded" countries and others via sanctions, embargoes, decoupling and trade barriers, China advocates "common development".
The US-led West's idea is that countries such as China and Russia are alien forces threatening the "rules-based" world order, and should thus be excluded from and left behind the bandwagon of global progress. This is certainly contrary to Xi's call for true multilateralism to achieve "more equitable, sustainable and secure development" for all countries.
Like his signature proposals of a community with a shared future for all mankind, and the Belt and Road Initiative, the Chinese leader approaches development from the perspective of humanity as a whole.
Nearly 100 countries have rallied round the Global Development Initiative that Xi put forward at the 76th United Nations General Assembly last September, according to the Chinese government, a testament to its appeal to the international community.
The GDI has been praised as an "accelerator" for achieving the UN Sustainable Development Goals, because it is dedicated to tackling development bottlenecks for developing nations. The eight key areas for international cooperation identified — poverty alleviation, food security, anti-pandemic and vaccines, development financing, climate change and green development, industrialization, digitalization and interconnectivity — are necessary to facilitate global development. And China is contributing with practical assistance to resolve these issues.
Unlike the Western countries' endeavors at recreating two parallel camps in global development, Xi's call is for deepening and widening global cooperation for all-inclusive peace and prosperity.
His appeal to "translate the initiative into concrete actions" is essential to the Chinese solution's real-world execution. But it must overcome overseas misgivings to win a firm global foothold as the global mainstream.
Most Viewed in 24 Hours
China Views