African youths make it clear they prefer China over US
Share - WeChat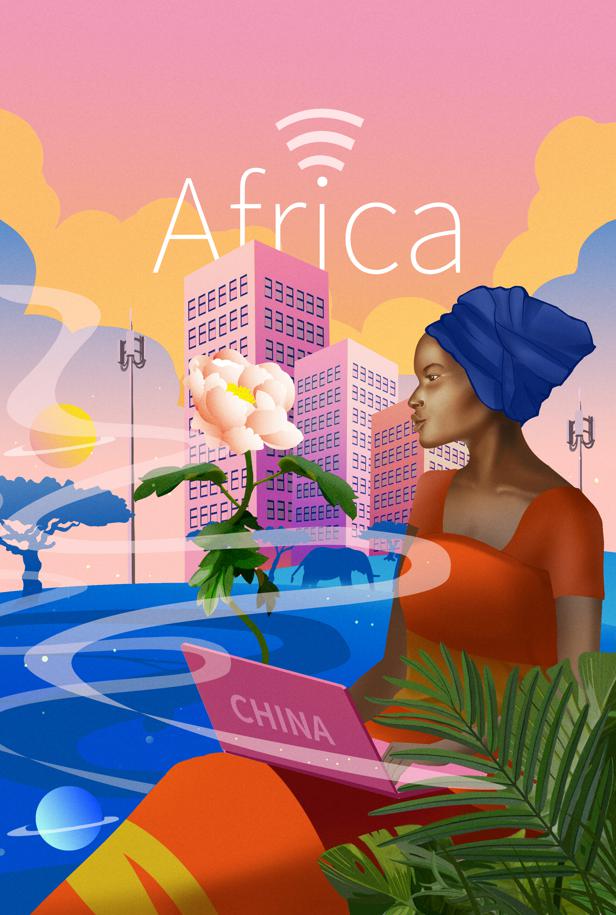 The 2022 African Youth Survey released on Monday has sent shock waves across the world. China has surpassed the United States as having the biggest positive influence among African youths.
The survey conducted by South Africa-based Ichikowitz Family Foundation showed that 76 percent of the 4,507 African respondents aged between 18 and 24 years from 15 countries said China has a positive influence on their lives, compared with 72 percent who named the US. In its inaugural survey in 2020, it was 83 percent for the US compared to 79 percent for China.
The result has come as a real shock to many in the world, especially in Europe and North America, where people have long been brainwashed by their politicians who call China's trade and economic relationship with Africa as a "debt trap" or "neo-colonialism".
However, African youths who live on the continent are not easily fooled. They have seen firsthand China's keen cooperation with African countries in building infrastructure, from roads and bridges to power stations and telecommunications networks, and providing affordable consumer goods and different training programs for African people.
China sees a promising future for Africa based on its own trajectory over the past four decades. Of course, that doesn't mean that everything that has happened in China is replicable in Africa. In many cases, they cannot and should not be replicated, such as the hard lessons in environmental protection. Still, African countries can learn a lot from China's successes and failures in socioeconomic development.
The African Youth Survey result is extremely significant because China has overtaken the US on the positive influence index despite the reckless smear campaigns launched by many US and European politicians against China-Africa relations. Among the Western politicians involved in the smear campaigns are US President Joe Biden, US Secretary of State Antony Blinken, European Commission President Ursula von der Leyen, along with many media outlets that are more interested in turning Africa into a geopolitical battleground rather than helping African countries to boost their development. In their words, China's engagement with Africa is bad for the continent.
However, African youths, who are the future leaders of the continent, have spoken loud and clear.
Deborah Brautigam, of the Johns Hopkins University School of Advanced International Studies who is a well-known scholar on China's engagement with Africa, has said many a time based on her studies that there is no Chinese debt trap there. But her voice is largely drowned by powerful Western government propaganda.
David Dollar, a former World Bank economist and a China hand, told me years ago that the debt trap accusation is an insult to African governments, because it assumes they cannot govern their own countries or make informed decisions.
Unfortunately, that is exactly the mindset of many of the former colonial powers.
In a June 1 article in The Diplomat, African development economist Anzetse Were sharply criticized the West, saying it has a legitimacy problem in Africa due to its colonial history. She said that while China employs the language of solidarity, compromise and unity in communicating with African governments, the West's tone is often of lecturing.
Ivor Ichikowitz, chairman of the Ichikowitz Family Foundation, said in the report that African youths are not prepared to wait for handouts; they want to be in charge of their own destiny, a message clearly directed at the US and some European countries which have long treated Africa as simply a charity case.
So, instead of smearing and undermining Chinese activities in Africa, the US and European countries should join China and other countries to increase their investments in Africa, in order to help the continent's development.
The message from the 2022 African Youth Survey is clear: Africa does not want to become a geopolitical battleground for the West.
The author is chief of China Daily EU Bureau based in Brussels.
chenweihua@chinadaily.com.cn
Most Viewed in 24 Hours
China Views