Guyana-China relations have flourished over five decades
Share - WeChat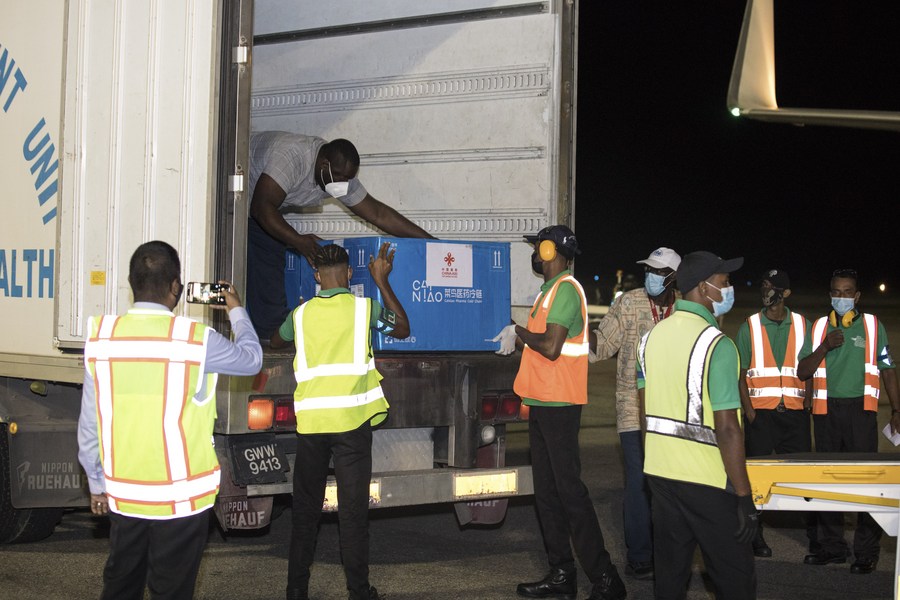 On June 27, Guyana and the People's Republic of China will celebrate 50 years of diplomatic relations. These have been 50 very fruitful years, and our relations have been mutually enriching for both countries.
When China established diplomatic relations with Guyana in 1972, it was still very underdeveloped. Guyana's per capita GDP was higher than that of China. Yet China helped the country try to lessen its dependence on a few big capitalist countries and the unequal trade relations inherent in capitalist relations.
We recall the assistance China provided for the establishment of the Sanata Textile Mill in Georgetown and the clay brick factory in Canal's Polder. At that time, these were significant investments in the country. Many houses, built with materials produced by the clay brick factory, are still standing and are testament to the friendship between China and Guyana.
China has changed dramatically over the past 50 years. From being a poor developing country, it has developed into the world's second-largest economy, and its prestige has soared, with its achievements known around the globe. It leads the world in many spheres of the scientific and technological revolution and has had an impact on almost every country. It is widely recognized for its innovation and progress.
China has become the greatest builder in the world, in terms of both physical structures that it has constructed at home and abroad and in its advocating of fair international relations. It promotes true equality and the independence of countries. China correctly describes its partnerships as "win-win". This gives dignity to every country. For the first time, many small and middle-income developing countries have the belief that they are on an equal footing with other higher-income countries.
We in Guyana, like so many other countries, have benefited greatly from cooperation with China over the years. Some of our most important structures have been built by Chinese contractors. The convention center and the Marriott Hotel stand out in Georgetown and evoke pride among our people.
Our airport is being modernized by another contractor from China. Moreover, we have agreements with Chinese companies to build a modern bridge across the Demerara River.
In 2013, President Xi Jinping proposed the Belt and Road Initiative. This has the great potential to really unite the world and create new wealth and prosperity for all participants.
Guyana has signed up with China to be part of this historic project, which is uniting millions of people around the world.
This initiative has also prompted the West to react. Not so long ago, the United States and the European Union, still unable to shed their old habits in pursuit of self-interest, announced their own initiative to help build up world infrastructure. They have talked of millions of dollars to begin this work. At this time, its performance cannot be evaluated, since it is only at the embryo stage.
What is very significant about this Western project, though, is that it has come about primarily not as a means to assist the less wealthy Third World countries but to counter the constructive move of China and to try to limit China's great influence in the world. That, of course, is not a good premise to start from.
China is now the largest trading partner for the majority of countries. Its contribution to global economic growth is now the largest in the world.
These are remarkable feats.
China has become a great example. It is one of the most studied countries as mankind looks to build a better future.
Fifty years of diplomatic relations between China and Guyana have seen very beneficial cooperation and a demonstration of support without strings attached. This is not unique, because this is how China relates with all countries it has ties with, and the win-win approach promotes friendship, solidarity and peace.
In evaluating this period, we must give it the highest marks and further deepen our ties with the People's Republic of China. Most important, the past 50 years of good diplomatic relations between the two countries have strengthened the close friendship between our peoples.
The author is former president of Guyana.