Digital technology helps narrow regional divides
Share - WeChat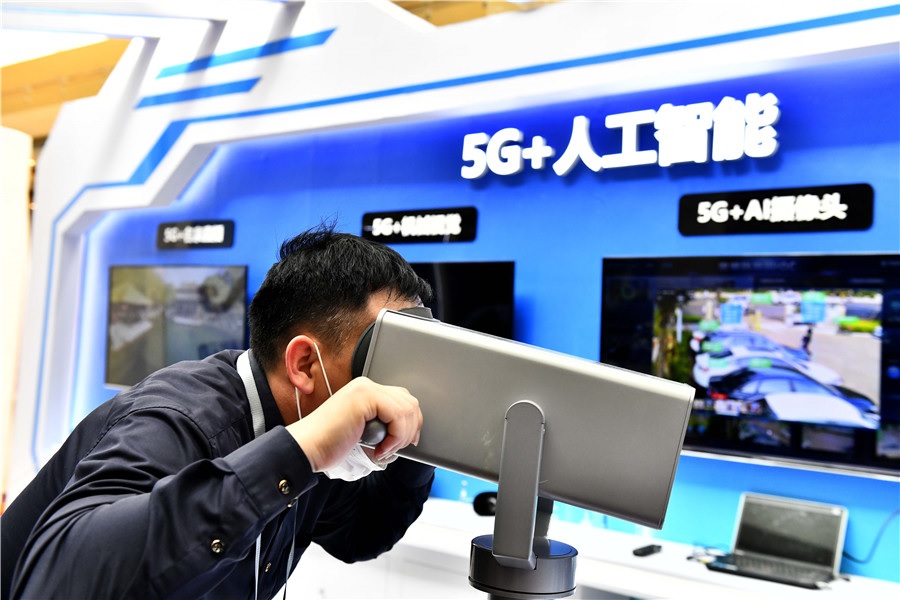 The development of digital technology is expected to narrow the economic gap between eastern and western China, according to a new report on the digital countryside released by Peking University's New Rural Development Research Institute and AliResearch, the research arm of Alibaba Group.
The research focuses on the digital development of 2,481 counties and districts nationwide where agriculture accounts for more than 3 percent of the local GDP, said Huang Jikun, head of the institute.
The digital countryside index reflects development in infrastructure, economy, governance and daily life, Huang said.
Four of the top five areas registering the fastest growth on the index-the Inner Mongolia, Tibet and Ningxia Hui autonomous regions and Gansu province-are partially in or fully part of western China.
Huang Yiping, deputy director of the National School of Development at Peking University, said though a gap remains in the development levels of digital finance between coastal regions and inland China, inland areas are catching up at an accelerated pace.
"Among the 100 counties with the highest growth in the index, 91 are from western China. That's the value of digital technology. It has universal benefits," Huang said.
Gao Hongbing, head of AliResearch, said the average time it takes to transport goods from Yiwu, a manufacturing hub in Zhejiang province, to provincial capitals in western China was shortened by 16 hours from 2018 to 2020.
The development of digital logistics has improved the capacity and efficiency of logistics in western China, narrowing the regional economic gap. Shipment volumes in western China saw a year-on-year increase of 23 percent in 2020, he said.
The expansion of the transportation network has laid the foundation for the development of the digital countryside. Huang Yiping said that apart from government investment, more platform economies should be involved in digital construction in less-developed regions.
The report said the provinces of Zhejiang, Jiangsu, Fujian, Shandong and Henan were listed as the top five areas on the digital countryside index in 2020.
Huang Jikun, head of the institute, said digital technologies have boosted the distribution of agricultural products, and more than 10 percent of all retail sales came from e-commerce platforms in 2020.
Although the development of the digital countryside has made progress, especially in the infrastructure sector, the overall levels of the digital economy and digital life in rural areas are relatively low, he said.
Wang Xiaobing, director of the information center at the Ministry of Agriculture and Rural Affairs, said developing the digital countryside is needed to narrow regional gaps and boost the common development of eastern, central and western China.
"Research on the digital countryside is a meaningful undertaking," Wang said.