Xinjiang offers spectacle for tourists
Share - WeChat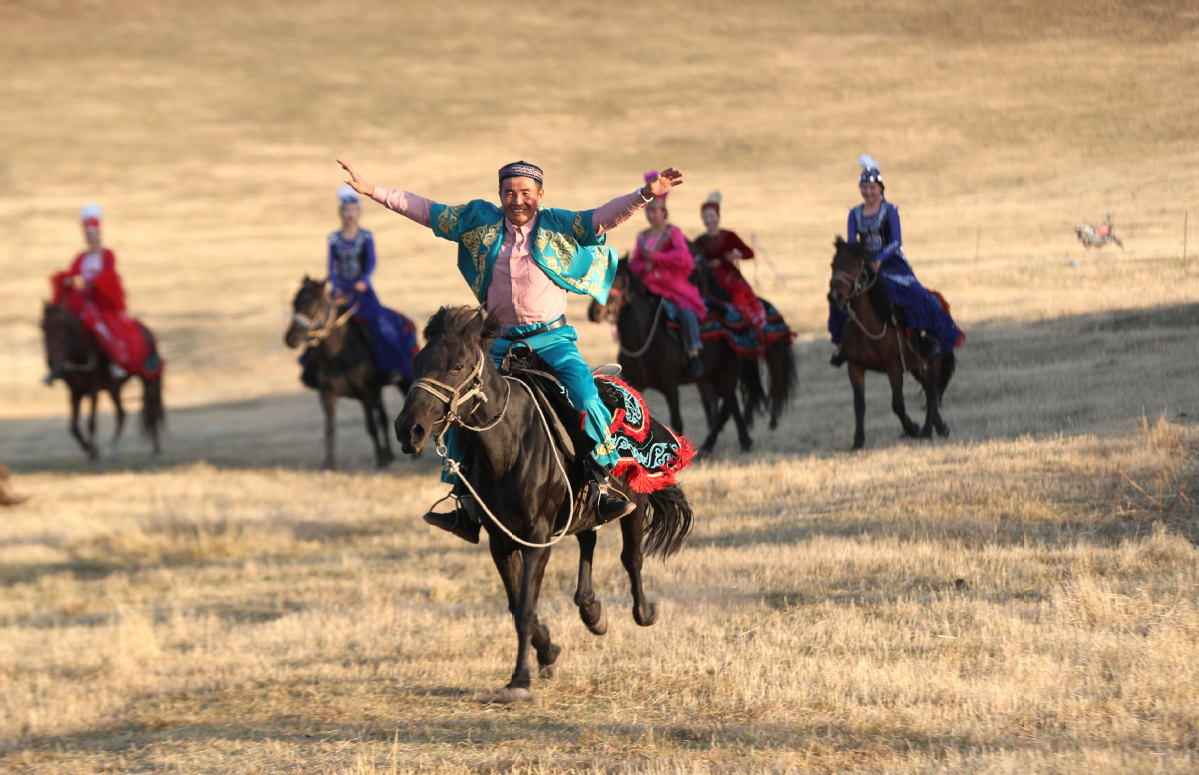 The Xinjiang Uygur autonomous region, with its grand natural scenery and diverse culture, promises to show visitors a good time during the peak tourism season this year, local officials and residents said.
After a series of measures were implemented to maintain stability, Xinjiang is no longer a region often hit by terrorist attacks. It's also nothing like what's portrayed by Western anti-China forces, Xu Guixiang, a spokesman of the regional government, said during an online news conference on Thursday.
"The region has gone through great changes. I'm sure the visitors will see a prosperous and stable Xinjiang," Xu said.
Ablikem Azez, director of Xinjiang Culture and Tourism Bureau, said the region is at its best time for development, and having a stable social situation has made tourism boom in recent years, he said.
Diverse geographical features, rich ethnic cultures and unique local cuisines have made tourism one of Xinjiang's pillar industries, propelling the region to become a popular tourist destination in China.
Despite the COVID-19 epidemic, Xinjiang received 191 million tourist visits in 2021, an increase of more than 20.5 percent. It plans to attract 250 million tourist visits this year, according to the regional government.
The region covers more than 1.66 million square kilometers, about one-sixth of China's territory, and an improved transportation network has made traveling in the vast region easier than ever, Ablikem said.
"New airports have been built near tourist sites. People can have a traditional Kazak breakfast on Narat grassland in the Ili Kazak autonomous region in northern Xinjiang in the morning and make it to the century-old tea house in the old town of southern Xinjiang's Kashgar city in the afternoon,"Ablikem added.
Nubinur Ametjan, a community worker at Kashgar's old town, which is packed with traditional Uygur cultural elements, said the renovation and preservation projects funded by the central government have made residents' lives much more comfortable.
"The projects started in 2010 have prioritized the preservation of Uygur culture while putting modern features such as running water and electricity in all the households. The old town, which has a history of about 2,000 years, has now become a top tourist attraction in Kashgar," Nubinur said.
Xu said Xinjiang sincerely welcomes people to visit the region and see the real and charming Xinjiang for themselves.