Gansu gives advice on environment protection in Saudi Arabia
Share - WeChat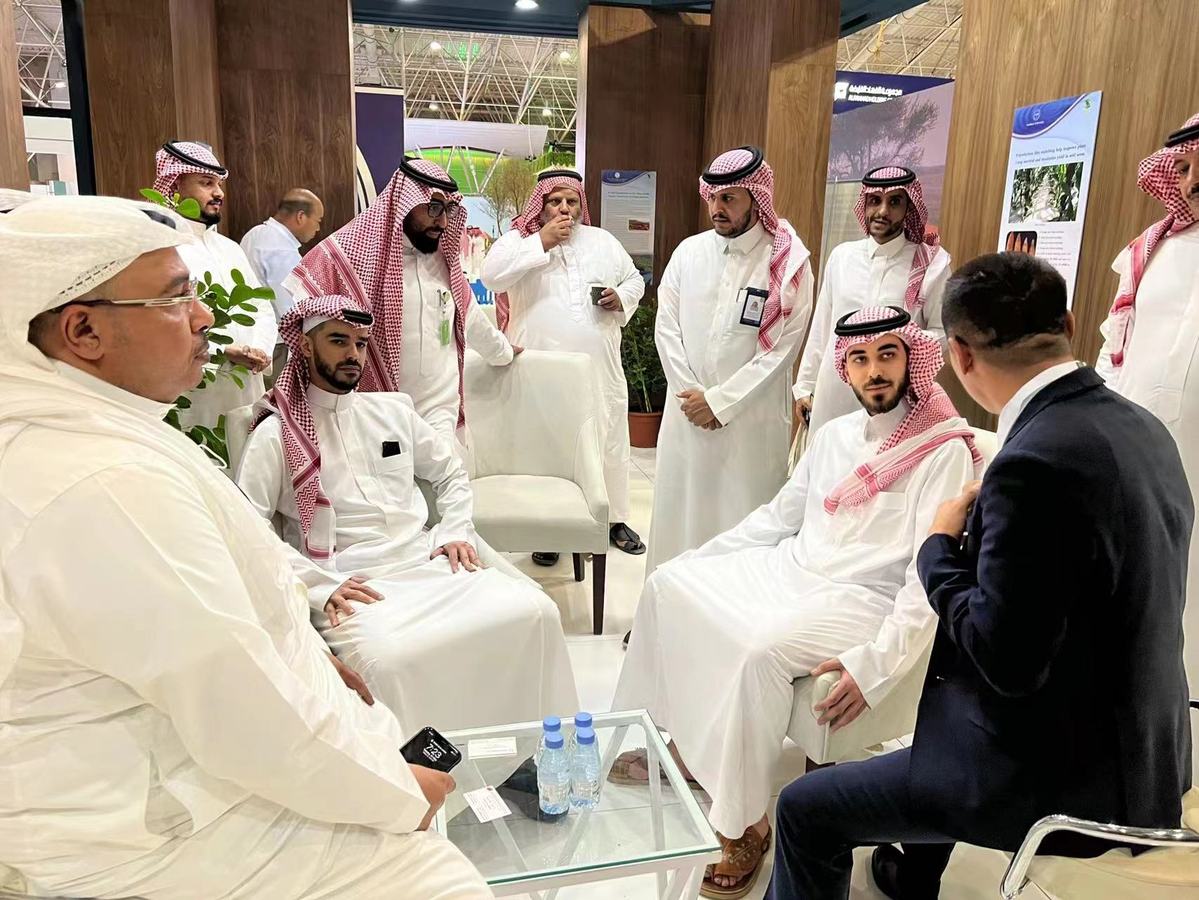 Organized by the Ministry of Environment, Water and Agriculture of Saudi Arabia, the first International Green Technology Forum and Exhibition was held between May 29 to 31 at the capital city Riyadh.
Invited by Saudi government, representatives and scientists from Gansu province in Northwest China shared their experiences with environment protection including desertification control, water resource management and vegetation restoration.
Chen Weiqing Chinese ambassador to Saudi Arabia, and officials from Saudi Arabia attended the opening ceremony of the exhibition and toured the exhibition hall. Scientists from both sides shared their experiences and knowledge during exchanges.
This exhibition opens a door for future cooperation between the two parties in terms of green ecology technology and contributing to the construction of a green "Belt and Road".