Chinese skills viewed as opening doors in Liberia
Share - WeChat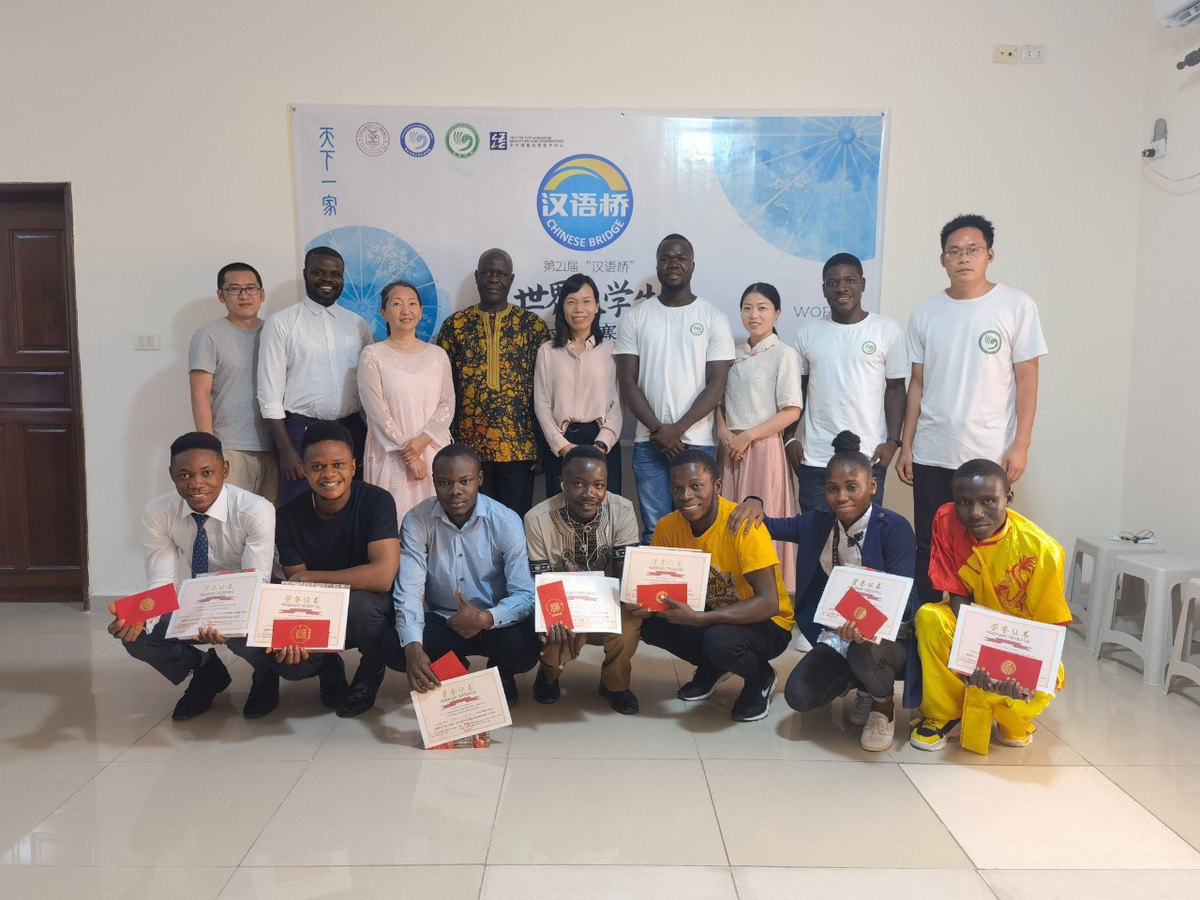 Chinese language and cultural studies will be offered as an undergraduate degree course for the first time at the University of Liberia and other colleges in the West African country.
Julius Sarwolo Nelson, president of the university, said the Confucius Institute at the state-owned University of Liberia has been offering certificate and diploma courses in Chinese language and cultural studies since 2008, but not as an undergraduate major.
Speaking at a Chinese language proficiency competition in the Liberian capital Monrovia on Saturday, Nelson said the university takes pride in being the "backbone" of Chinese language education in Liberia and West Africa.
From next month, the university will begin offering the Chinese language as a major. Nelson said other colleges, including the Sinje Technical College and the Salvation Army Polytechnic, will also begin offering Chinese as an undergraduate discipline.
Nelson added that the university's Confucius Institute has enrolled over 21,000 students in its certificate and diploma programs.
"This partnership with the Confucius Institute goes beyond our borders. And we are encouraging everyone, especially Liberians, to learn the Chinese language," said Nelson, adding that learning Chinese is very important for better cooperation and exchanges between the two countries.
The Confucius Institute at the University of Liberia, the first in West Africa, was jointly established by the University of Liberia and the Changsha University of Science & Technology in Hunan province.
Chinese Ambassador to Liberia Ren Yisheng said peace and benevolence are traditional values that are deeply rooted in the hearts of the Chinese people, and that is why the Chinese language is a key that opens the door to understanding these values, such as the Confucian teaching of "harmony without uniformity".
Enthusiasm grows
"Language is a bond that connects people together through time and space. In recent years, enthusiasm for learning the Chinese language has been growing worldwide, and more and more Liberian friends are joining the ranks of Chinese learners," he said.
Ren, expressing delight with the progress the Confucius Institute has been making in Liberia, said people will have a better understanding of China's long civilization and the value of peace and harmony that are deeply rooted in the blood of Chinese culture and Chinese people through learning the Chinese language and culture.
Dexter Sumo, director of the Confucius Institute, said in addition to Chinese language teaching, the institute has been offering martial arts classes.
Since November, nearly 100 students from the institute have passed Chinese language proficiency tests and won various scholarships to study in China, including the International Chinese Language Teachers Scholarships, Chinese Government Scholarships and the Chinese Bridge Scholarships.
The writer is a freelance journalist for China Daily.