Confucius Institute in Liberia holds Chinese proficiency contest
Share - WeChat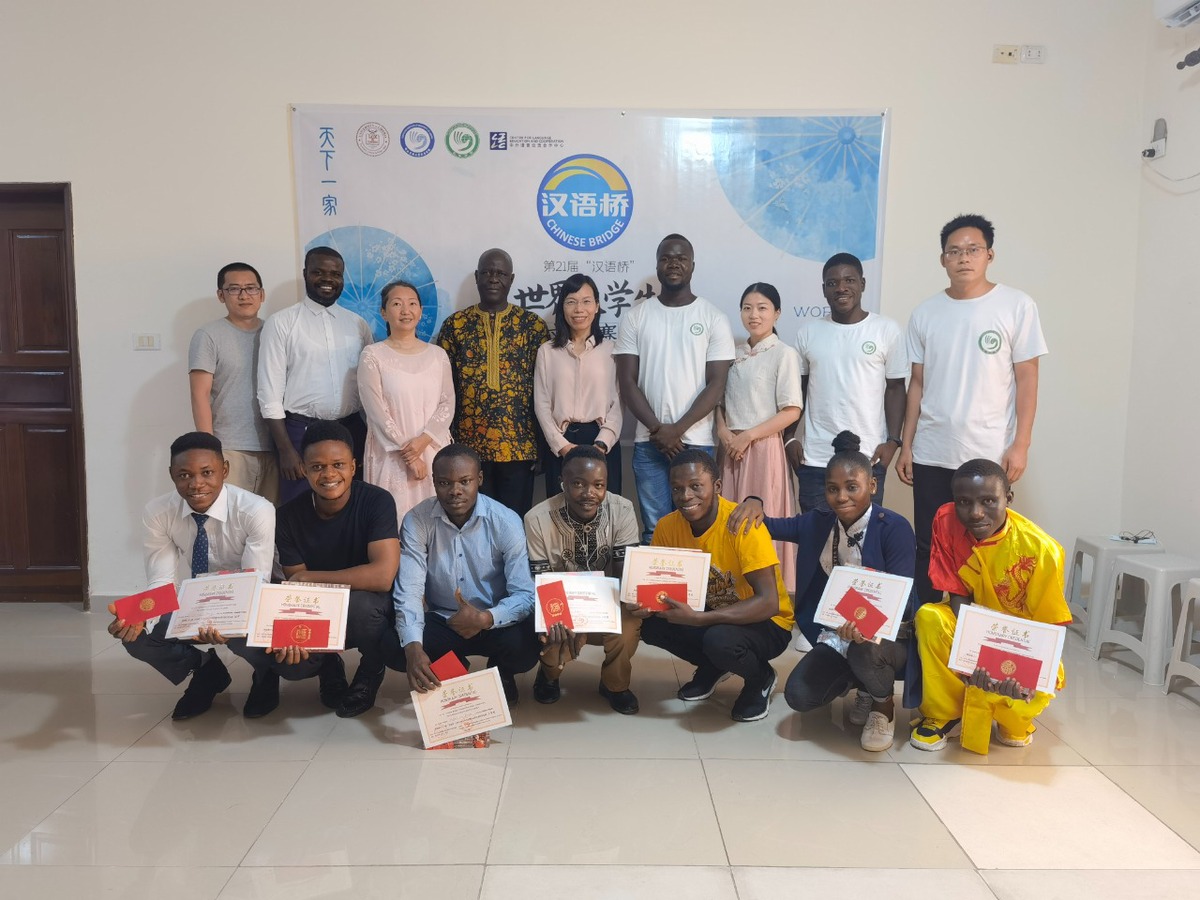 The Confucius Institute at state-owned University of Liberia on Saturday held the 21st edition of its Chinese proficiency competition, known in the country as "Chinese Bridge".
The Chinese Bridge Chinese Proficiency Competition for foreign college students is a large-scale international Chinese competition sponsored by the Center for Language Education and Cooperation in China.
It consists of two stages: Overseas Preliminary Rounds, and the Global Finals in China. As an important platform for international college students to learn the Chinese language and understand more about China, it also serves as a bridge to help young people in the world better communicate with one another.
China's Ambassador to Liberia Ren Yisheng, speaking at the ceremony, said: "Language is a bond that connects people together through time and space. In recent years, enthusiasm for learning the Chinese language has been growing worldwide, and more and more Liberian friends are joining the ranks of Chinese learners."
Ren, expressing delight at the strides the Confucius Institute is making in Liberia, said through learning the Chinese language and culture, people will have a better understanding of China's long civilization and the value of peace and harmony that are deeply rooted in the blood of Chinese culture and Chinese people.
Also speaking was University of Liberia's President Dr. Julius S. Nelson, who encouraged Liberian students to see Chinese as an important language to learn in order for better cooperation and exchanges between the two countries.
"For this competition, not everyone will win, but there are more opportunities ahead. Put your all in it, and leave the rest with God," Nelson said.
Student Clarence S. Johnson won the grand prize of the competition, followed by Dwilson K. Zawu, Koso Wilson Joshua, and Kedo Williams. The Third-place winners included Agnes D. Farley, Nutama Kapie, Maxwell Sam Jackson, and Layee Kelleh.