Africa to benefit from Xi's post-pandemic strategies
Share - WeChat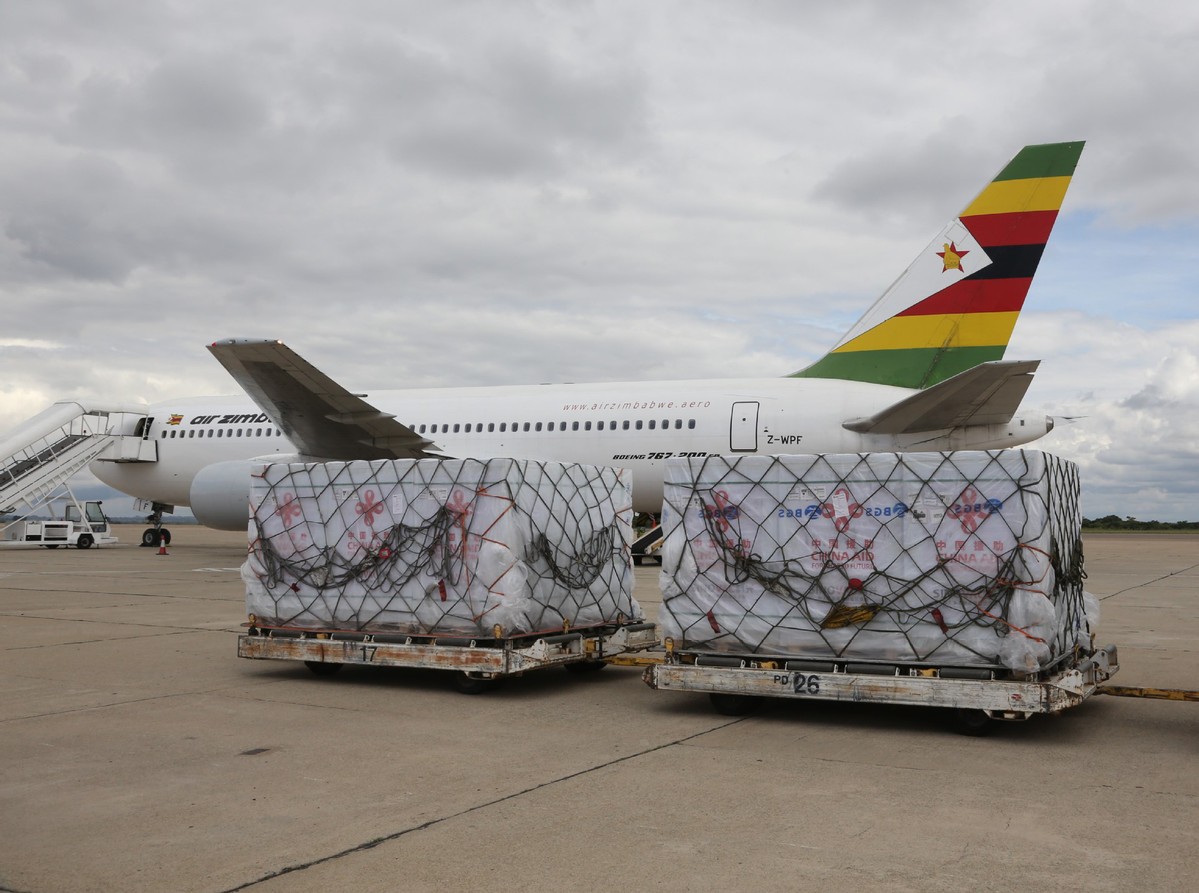 At the event on May 18 marking the 70th anniversary of the China Council for the Promotion of International Trade and the Global Trade and Investment Promotion Summit, President Xi Jinping anchored his speech on four pillars for post-COVID-19 economic recovery.
Reiterating that out of adversity comes opportunity, Xi, a key advocate of fairness, justice, peace and development, continues to lay out fundamental strategies that will benefit the global community.
Africa is one of the key beneficiaries of the global public goods offered by China at the event. Although the continent's number of COVID-19 cases and deaths might appear comparatively lower than in other parts of the world, Africa still faces a dual public health and economic crisis that needs to be solved.
First, Xi calls for unity in the fight against COVID-19. Putting words into action, at the Eighth Ministerial Conference of the Forum on China-Africa Cooperation in Dakar, Senegal, last year, Xi pledged an additional 1 billion vaccine doses for Africa. This includes 600 million vaccine doses as donations and 400 million to be provided through people-to-people exchanges, such as joint production by Chinese companies and African countries.
This being the largest vaccine assistance plan undertaken by a single country to help Africa overcome the pandemic, China has shown that it values the lives of every person in society.
Additionally, China will undertake 10 medical and health projects for African countries, and send 1,500 medical personnel and public health experts to Africa. This assistance will help the African Union to achieve its goal of vaccinating 60 percent of the continent's population by the end of 2022 and to curb the resurgence of COVID-19 cases in Africa.
Second, the Global Development Initiative proposed by Xi will assist Africa in achieving the United Nations' 2030 Sustainable Development Goals. As stated by Xi, there is a need to balance the pandemic response and economic development and strengthen macroeconomic policies in global communities.
Thus, as a model for development, the Global Development Initiative will help Africa reverse the devastating impacts of COVID-19 and reinvigorate the continent's trade and investment. It will also promote green recovery, address the challenges of environmental degradation and climate change, and harmonize development and the natural environment to realize the dream of an ecological civilization.
Third, President Xi plans to unleash the power of innovation in driving development, as COVID-19 has accelerated digital innovation in many parts of the world. China has offered to assist Africa in expanding its digital-enabled services to help the continent benefit from the latest technologies, such as artificial intelligence, 5G and cloud computing.
The key beneficiary of digital innovation is the African Continental Free Trade Area. The flagship initiative of the African Union aims to deliver on Africa's goal of inclusive and sustainable development, promote science, technology, and innovation, improve employment opportunities and skills development, and enhance Africa's industrialization aspirations. To help Africa meet these goals, China has pledged to undertake a digital innovation program on the continent.
Beijing will undertake 10 digital economy projects for Africa, set up centers for China-Africa cooperation in the use of satellite remote-sensing applications, and support the development of China-Africa joint laboratories, partner institutes, and scientific and technological innovation cooperation bases.
In addition, China will work with African countries to expand Silk Road e-commerce cooperation, hold online shopping festivals featuring quality African products, and promote e-commerce by launching a campaign to market 100 African stores and 1,000 African products on e-commerce platforms. Indeed, this program will boost Africa's digital economy and infrastructure.
Fourth, Xi reiterated the need to uphold true multilateralism, embrace a global governance vision featuring extensive consultation, joint contribution, and shared benefits, and mobilize resources from across the world to meet global challenges and advance global development.
For this, China has already launched the Initiative of Peaceful Development in the Horn of Africa. The initiative provides a new framework linking peace promotion and development in the turbulent Horn of Africa region, where political instability and poor governance, among other factors, have wreaked havoc on development and created poverty.
Xi has shown that China is committed to upholding peace and development, and is further willing to push for multilateralism to solve the problems that the global economy will face in the post-COVID-19 era, including in Africa.
The author is executive director of the China-Africa Center at the Africa Policy Institute in Kenya. The views do not necessarily reflect those of China Daily.