Professionals offer valuable advice on how to cope in times of high stress
Share - WeChat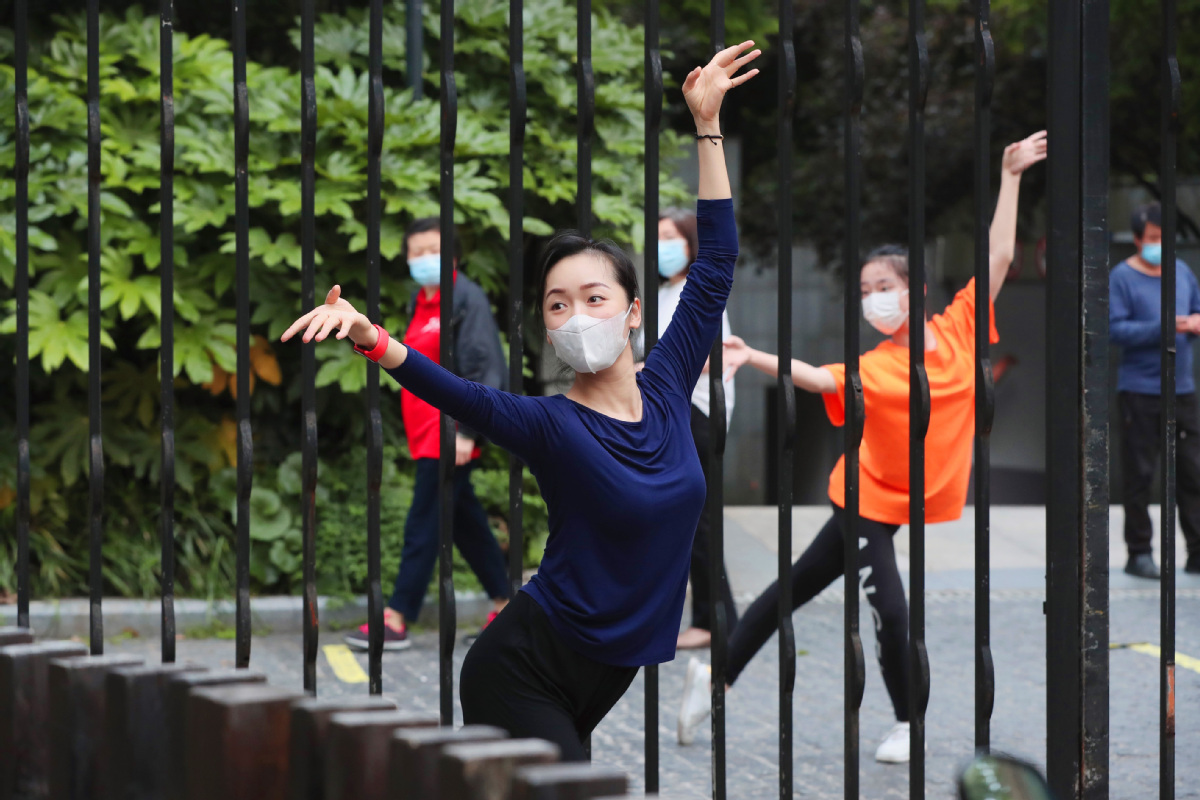 Two professionals have offered advice on managing mental health.
Chen Jun, director of the clinical research center office at Shanghai Mental Health Center, provided the following tips.
1. Discover the source of stress and find a "safe haven". Arrange a private space and time just for yourself. Ensure this space makes you feel safe and that you are not disturbed by the outside world. Do not dwell on your problems-focus only on the issues that you want to address.
2. Avoid overexposure to information, as being in a bad mood and absorbing complex details aggravate emotional problems. It is better to put down the phone and increase your forms of entertainment or exercise
3. Gain self and mutual motivation and recognition. When internal positive energy is declining, self-affirmation is essential. It is important not only to see your own shortcomings or difficulties, but also to look at your strengths and possible solutions. Mutual encouragement and support from friends and workmates is also important to let you see your value and recharge positive energy.
4. Whenever possible, try to keep in touch with your family members, especially those who have joined front-line medical teams, and are away from home for a long time. Long-term worries about the safety of their families make such workers prone to guilt and self-blame. For mutual comfort, it is essential to maintain contact with family members.
5. Try to keep busy by adopting a healthy and regular lifestyle. Go to bed early and get up early. Maintain a good balance between study and work time, as well as entertainment and relaxation periods. Take up hobbies. Appropriate workout and relaxation training can also help relieve anxiety.
6. Build belief and confidence by eliminating the source of stress. Try to face life in a more positive and optimistic way.
The following advice was offered by Wang Xiaoting, psychological therapist and founder of the Xiaoting Psychological Counseling Service
1. Confront fear with honesty. Fear will quickly subside if we face up to it. For patients who have recovered from COVID-19, but who face misunderstanding from their families or neighbors, communication is key. Ask, "What can I do to make you feel more at ease". When you take the initiative to open up to the situation, people will empathize with you.
2. Seek help from neighbors. A social support system and other resources play a vital role during quarantine. Whenever you encounter urgent problems, learn to ask people in your community for help.
3. Do things that make you happy. Learn to cook and work out. Your attitude toward life can affect your mental state. When you concentrate on doing one thing, such as thinking about providing three meals a day, you are living the moment.
4. Believe that all problems have more than one solution. The purpose of seeking psychological counseling is to find coping strategies. Once you learn these strategies, you will feel more settled.