Vice Foreign Minister Ma Zhaoxu briefs the media on the visit of UN High Commissioner for Human Rights to China
Share - WeChat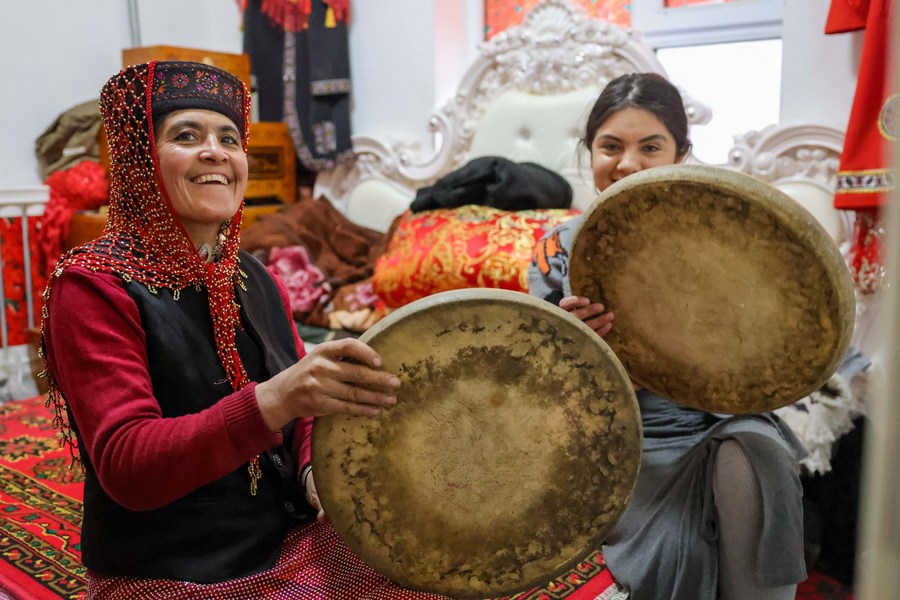 Third, it has strengthened China's cooperation with the OHCHR. China attaches great importance to the UN human rights affairs and stands ready to contribute to advancing the  international human rights cause. During the visit, the Chinese side and the OHCHR had thorough exchange on deepening cooperation and reached broad consensus. The two sides have agreed to establish an Annual Senior Strategic Meeting, to discuss national, regional and international human rights issues of common interest. And the two sides have agreed to establish a working group to facilitate human rights cooperation in such areas as development, business, poverty reduction, counter-terrorism, minority groups, digital space, and judicial safeguard. China is willing to provide greater support to the human rights work of the United Nations. Such concrete measures not only are conducive to the cooperation between China and the OHCHR, but also represent China's new contribution to the international human rights cause.
Over the recent years, there has been a tendency of politicizing and instrumentalizing the UN Human Rights Council and other multilateral human rights institutions. China made it very clear that, some western countries, while having no self-reflection on their own notorious misdeeds, yet driven by political motives, abused multilateral human rights platforms to spread rumors and lies, using human rights to interfere with others' domestic affairs and recklessly attacking and smearing others, turning multilateral human rights institutions into arenas of "naming and shaming" and "bloc confrontation". These behaviors have gravely poisoned the atmosphere of international human rights cooperation, and must be taken seriously, and must be changed.
Fourth, it provided an opportunity to observe and experience first-hand a real Xinjiang. For a period of time, certain western countries and anti-China elements, under the disguise of human rights, have fabricated many sensational palpable lies on the so-called Xinjiang-related issues, only to fulfill their political motive of using Xinjiang to contain China. The Chinese side pointed out that essentially, Xinjiang is not at all a human rights issue, but a major issue concerning upholding national sovereignty, security and territorial integrity. All ethnic groups of Xinjiang belong to the family of the Chinese nation. A few years ago, in response to the serious challenge of terrorism and religious extremism in Xinjiang, we have adopted lawful measures to combat violent terrorism, protecting lives and property for all, and safeguarding human rights of all ethic groups across the region. Through unremitting efforts, the region has enjoyed security, stability, development, and prosperity, and there has been no violent terrorist attack in Xinjiang for five consecutive years. People that have visited Xinjiang all found that the Xinjiang they saw is completely different from the one demonized in the western media.
During High Commissioner Bachelet's visit in Xinjiang, the authorities of the Autonomous Region has made comprehensive presentation on China's policies on ethnic and religious affairs, as well as the measures and results of counter-terrorism and deradicalization. High Commissioner Bachelet visited the Kashgar Ancient Town, and made a trip to the cotton fields, experiencing the progress that has been made in preserving and promoting ethnic minority traditions and in improving people's livelihood. High Commissioner toured an exhibition on counter-terrorism and de-radicalization, learning in detail the legal and policy frameworks, practices, and results of counter-terrorism and deradicalization in Xinjiang. High Commissioner Bachelet had face-to-face conversation with religious personnel on the rights of religious freedom of Muslims respected and guaranteed by law. High Commissioner also had the opportunity to hear from representatives from different social sectors, including women, health, judiciary, and labor.
Clouds cannot overshadow the sun, and truth will debunk all lies. China has made clear its stern position on the so-called Xinjiang report, and resolutely opposes smearing and attacking China with lies and disinformation. It needs to be pointed out that certain Western countries, out of ulterior motives, went to great lengths to disrupt and undercut the High Commissioner's visit, their plot didn't succeed.
Ma Zhaoxu stressed in the end that in terms of human rights protection, no one can claim perfection and there is always room for improvement. China will unswervingly follow the human rights development path that suits its national conditions, and advocate the shared values of humanity, including peace, development, equity, justice, democracy and freedom. China stands ready to cooperate with the OHCHR and others on the basis of equity and mutual respect, to actively carry out international human rights exchange and cooperation, enhance participation in global human rights governance, and jointly contribute to the sound development of international human rights and to the community with a shared future for mankind.