Nine cases found at community level in Beijing
Share - WeChat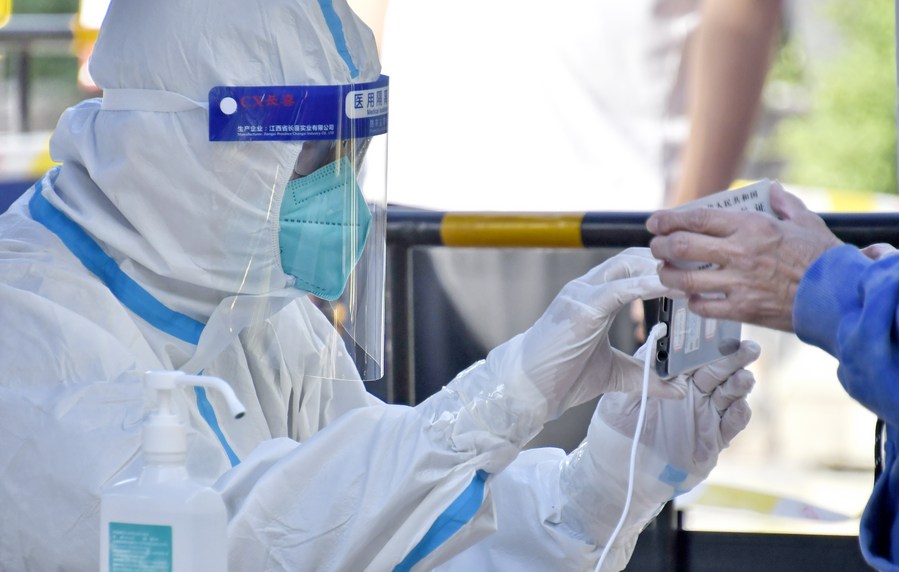 Beijing reported 16 new locally transmitted COVID-19 cases as of 3pm Thursday, bringing the total number of infections to 1,670 since April 22, according to Liu Xiaofeng, deputy director of the Beijing Center for Disease Prevention and Control, at a news conference on Thursday afternoon.
"Of the new infections, seven cases were reported in quarantine locations, and nine were found from mass nucleic acid tests at community level - six from Haidian district and the rest from three different districts," he said.
As of Thursday, Beijing had nine high-risk areas for COVID-19 and 15 medium-risk areas.
Haidian district has identified 95 close contacts who have been transferred to centralized quarantine.
Haidian's Qinghe sub-district, where several infections have been reported recently, has tightened its epidemic control and prevention measures starting Thursday, said Xiao Dan, a senior district official.
"All residential communities in Qinghe should follow closed management. Residents should not go out of their homes except for taking nucleic acid tests and fetching delivery packages," she said. "Daily supplies and medical services will be provided as required in those communities."
Of all 1,670 cases, Chaoyang district registered 419 cases, the most in the outbreak, followed by Fangshan, which reported 413. Fengtai reported 355 and Haidian reported 222 during the same period.