Fighting in Ukraine rages as Russia hints at longer operation
Share - WeChat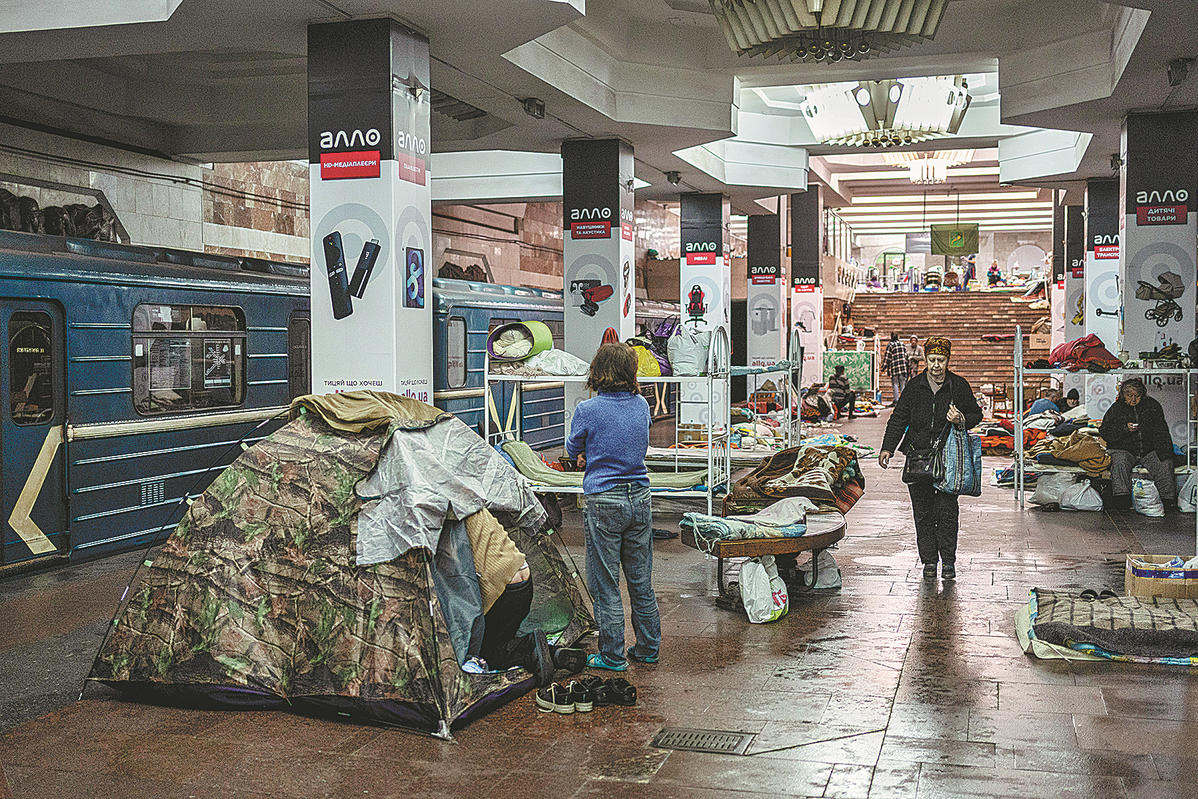 Russian forces have stepped up their offensive on the last pocket of resistance around Lugansk in Ukraine's eastern Donbas region as the "special military operation "entered its fourth month.
Lugansk regional governor Serhiy Gaidai said thousands of Russian troops are trying to solidify control over the province and move further into Ukraine.
"The situation (in Severodonetsk) is very difficult and unfortunately it is only getting worse," Gaidai said in describing what he termed a "full-scale offensive in all directions" in a video on social media.
But in a reported setback for Russia, the BBC's Russian service said Major General Kanamat Botashev has become the highest-ranking Russian pilot to be killed in Ukraine.
The 63-year-old retired general had been flying a Sukhoi Su-25 fighter jet over the Lugansk region on Sunday when the aircraft was targeted by a Stinger shoulder-fired missile system, the BBC reported, citing three of Botashev's former subordinates who spoke on condition of anonymity.
Ukraine's Defense Ministry has said 12 Russian generals have been killed so far, while Russia has confirmed only two deaths among its generals in three months of fighting.
In Moscow, Russian Defense Minister Sergey Shoigu made it clear that Russia was settling in for a long conflict as it entered its fourth month with heavy fighting in the east but signs of some normality returning elsewhere.
"We will continue the special military operation until all the objectives have been achieved," he said.
In his daily address to the nation late on Tuesday, Ukrainian President Volodymyr Zelensky called the situation in Donbas "extremely difficult".
"All the strength of the Russian army which they still have was thrown there for the offensive," said Zelensky, accusing Russian troops of wanting "to destroy everything there".
Shoigu, speaking to regional counterparts from the Moscow-led Collective Security Treaty Organization, blamed his country's slow advance on a "deliberate" attempt to avoid civilian casualties.
"We will continue the special military operation until all the objectives have been achieved, regardless of the massive Western aid to the Kyiv regime and the sanctions against Russia," Shoigu said.
In a similar tone, the secretary of Russia's Security Council, Nikolai Patrushev, said Moscow's offensive would last as long as necessary. "We are not rushing to meet deadlines," Patrushev told the Russian newspaper Argumenty i Fakty in an interview published on Tuesday. "All the goals set by the president of Russia will be fulfilled."
Kharkiv metro reopens
In Ukraine's second city of Kharkiv, some semblance of normality returned on Tuesday as the metro was reopened after months of use as a bomb shelter.
"We decided to relaunch services because we have to relaunch the economy," Mayor Igor Terekhov told journalists, adding that train rides would be free for the next two weeks.
The Kharkiv metro, with 30 stations, has sheltered thousands of residents.
United Nations Secretary-General Antonio Guterres said on Tuesday that the world is facing the threat of a new Cold War "with nuclear undertones" and a surge in extreme nationalism.
Agencies contributed to this story.