Nearly half of pregnancies unplanned, UN agency says
Share - WeChat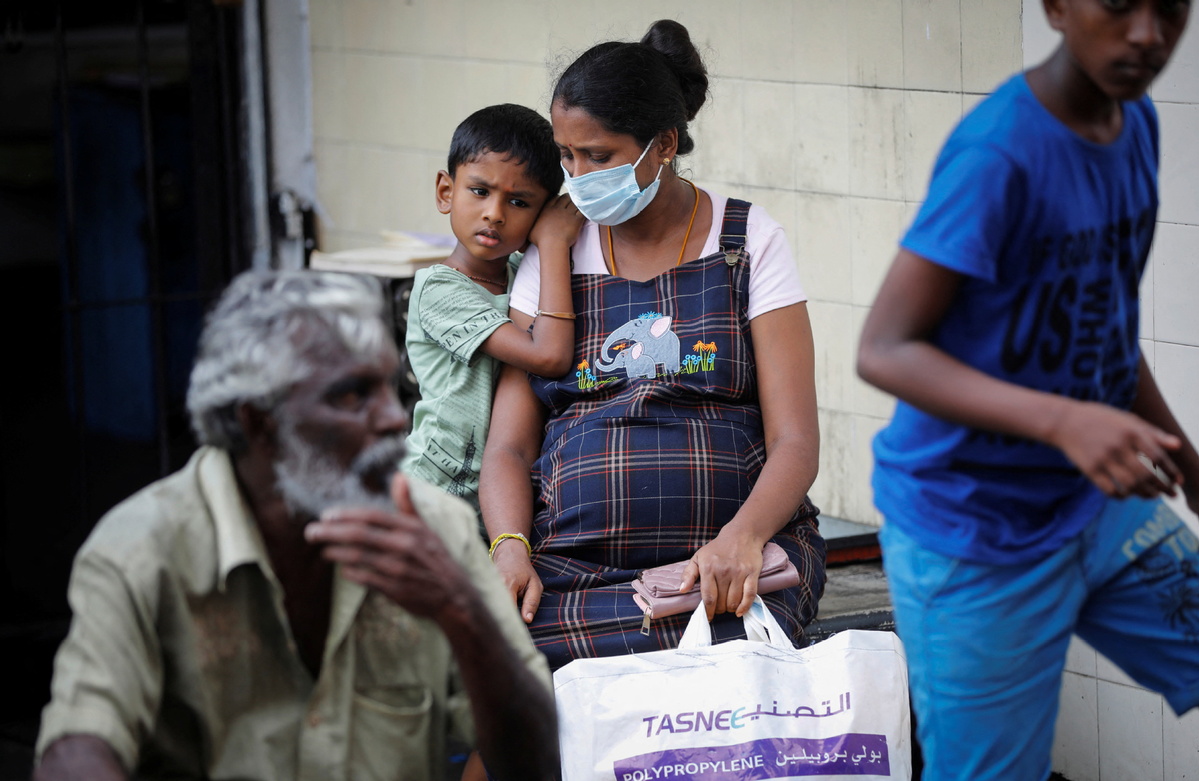 Nearly half of all pregnancies globally, totaling 121 million each year, are unintended. For the women and girls affected, the most life-altering reproductive choice-whether or not to become pregnant-is no choice at all, said a United Nations report on Tuesday.
The State of World Population Report 2022, released online in Beijing by the United Nations Population Fund, or UNFPA, warns that unintended pregnancy has profound consequences for societies, global health, women and girls.
Over 60 percent of unintended pregnancies end in induced abortions and an estimated 45 percent of all abortions are unsafe, causing between 5 to 13 percent of all maternal deaths, thereby having a major impact on the world's ability to reach the Sustainable Development Goals.
Siddharth Chatterjee, the UN's resident coordinator to China, said the world is fast approaching 2030, the deadline for the Sustainable Development Goals.
"It is the time to accelerate, and to transform the lives of women and girls," he said.
Specific targets
The 2030 Sustainable Development Goals set specific targets of reducing the global maternal mortality ratio to less than 70 per 100,000 live births, and ensuring universal access to sexual and reproductive healthcare services, including family planning, sexual and reproductive health information and education by 2030.
China has made progress in achieving the SDGs. The national maternal mortality ratio has decreased from 89 per 100,000 live births in 1990 to 16.9 per 100,000 live births in 2020.
Justine Coulson, the UNFPA's representative to China, said unintended pregnancies unleash significant consequences for women and girls' health and lives and for the wider society.
"Globally, unintended pregnancies cost health systems billions of dollars every year. It is linked to negative social, mental and physical health consequences and increased vulnerability to poverty," she said while presenting the report.
"The opportunity costs of millions of women and girls who delay or discontinue their education and/or workforce participation is vast, with lifetime and intergenerational impacts on earnings and health."
China is committed to further reducing maternal deaths and improving sexual and reproductive health. The China National Program for Women's Development (2021-30) explicitly stated that China will strive to achieve universal coverage of reproductive health and childbirth knowledge, promote maternal health and reduce unintended pregnancies by 2030.
It is also committed to sharing its experiences on maternal health with more developing countries through platforms such as the Forum on China-Africa Cooperation.
Hong Ping, deputy secretary-general of the China Family Planning Association, said the association has set the "reduction of unintended pregnancy and abortion among young people, improvement of reproductive health for all" as a priority this year.