Beijing's epidemiological tracking efforts continue
Share - WeChat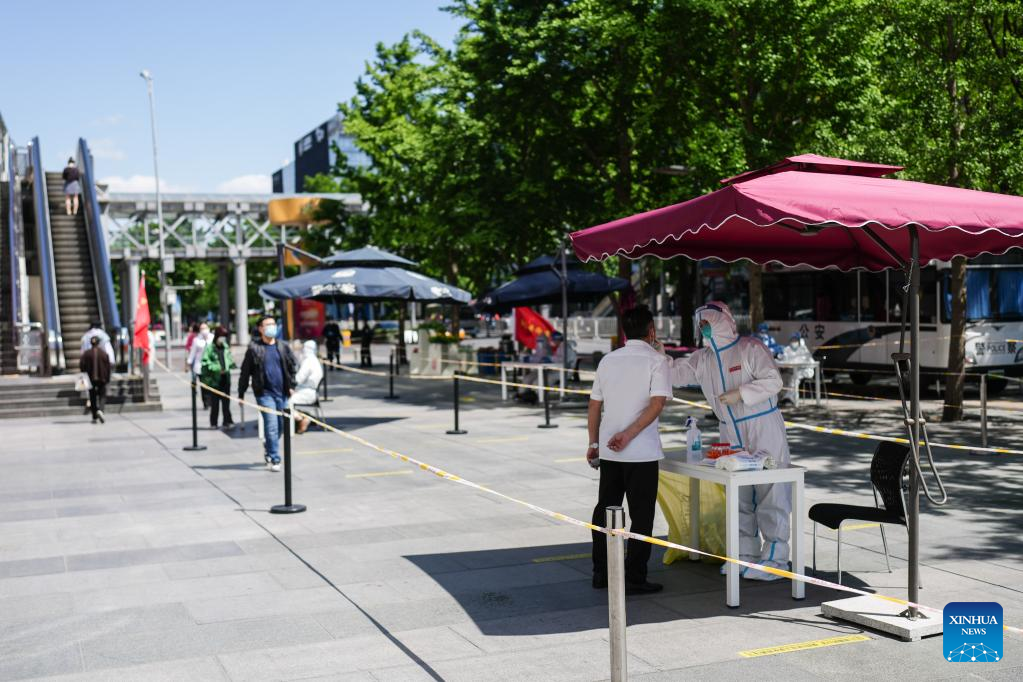 Beijing will accelerate its epidemiological investigation and complete the centralized quarantine work swiftly to contain the virus' spread at the community level, Xu Hejian, spokesman of the city government, said at a news conference Tuesday afternoon.
"The epidemic situation is still severe and complicated in the city," he said. "Key industries such as delivery, logistics, sanitation, security and restaurants should raise the frequency of nucleic acid tests to avoid risks of infection."
Beijing reported 35 new locally transmitted COVID-19 cases between 3pm Monday and 3pm on Tuesday, bringing the total number of infections to 1,591 since April 22. Sixteen districts are involved, according to Liu Xiaofeng, deputy director of the Beijing Center for Disease Prevention and Control.
"Of the new infections, 32 were reported in controlled zones, and three were found from mass nucleic acid tests at community level," he said.
Of all 1,591 cases, Chaoyang district registered 416, the most in the outbreak, followed by Fangshan which reported 410. Fengtai reported 320 and Haidian 201 during the same period.
As of Tuesday, Beijing had nine high-risk areas for COVID-19 and 23 medium-risk areas.