Frontline account of how US abjectly failed pandemic test
Share - WeChat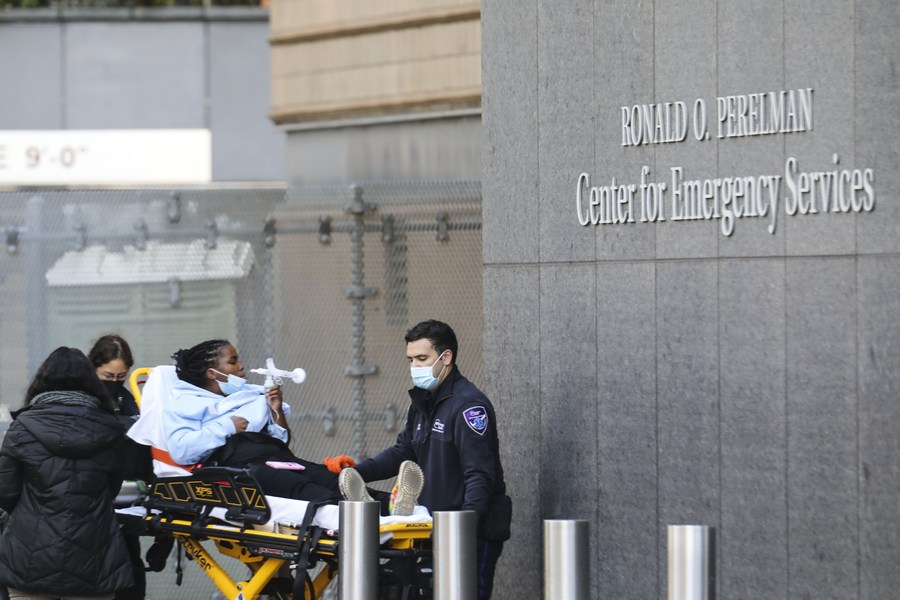 Truth is truth and truth cannot be hidden forever. That motto has been proved, once again, by a new book written by Deborah Birx, who served as White House coronavirus response coordinator under former US president Donald Trump.
Carrying a common name Silent Invasion: The Untold Story of the Trump Administration, COVID-19, and Preventing the Next Pandemic Before It's Too Late, the book explains, in detail, how the Trump administration failed in its responses to the COVID-19 pandemic and how it attempted to shift the blame onto China.
In the book, Birx describes the failures of the US government to collect accurate and timely data, its bureaucratic style that led to slow responses to the pandemic, as well as political wrangling that hindered moves being taken in time.
The book specifically mentioned her own feelings when Trump publicly asked about the idea of using disinfectant internally against the virus, as well as how he simply changed a TV channel upon hearing from her that COVID-19 is not just another flu virus.
Had the US administration acted more capably, the situation in the country would not have been as bad as it is today.
Make no mistake. Although Dr Birx's book is about the failures of the Trump administration, it shows that the issues run deeper than just that administration or whether the administration is Democrat or Republican, since they stem from the habit popular among US politicians, to shift the blame onto China instead of seeking ways to solve problems.
That habit is evidenced by the Joe Biden administration's COVID-19 "origin-tracing" moves last year. The White House politicized the scientific study, and when the expert team sent by World Health Organization failed to reach the desired conclusion, US Secretary of State Antony Blinken tried to launch a second "origin-tracing" probe.
In blaming China and turning a blind eye to the problems at home, the Biden administration has inherited its Republican predecessor's approach to fighting the pandemic. That's why it too has failed to respond effectively to it.
On May 12, or two weeks after Birx published her book, the deaths caused by the pandemic reached 1 million in the US. Members of the Biden administration should read the book and avoid repeating mistakes of their predecessors.
Most Viewed in 24 Hours
China Views