The price of doing good
Share - WeChat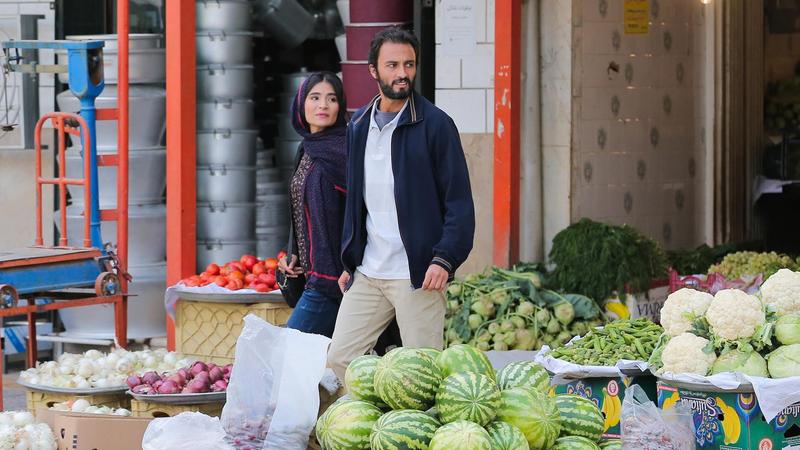 In A Hero, Rahim Soltani (Amir Jadidi in a performance so subtle, you barely realize he's acting) gets out of a Shiraz debtors' prison on a two-day pass. He spends some of the time early on with his brother-in-law Hossein, trying to figure out how to get his debt forgiven. He owes a lot of cash to Bahram (Mohsen Tanabandeh), a petty, unbending shop owner who abjectly refuses to forgive Rahim's debt. Around the same time, Rahim's girlfriend Farkhondeh (Sahar Goldoost) finds a bag filled with gold coins. Struck by a pang of conscience while trying to sell the coins, the essentially decent Rahim returns them to their owner. The act turns him into a hero and a media sensation, which Rahim parlays into a job and, best of all, some affection from his estranged son, Siavash. It's here that half-truths, outright lies and fluid reality start to pile up, before catching up with Rahim.
Farhadi's script is mired in murk: the murk of truth, the murk of the perceptions we all traffic in on a daily basis, and the murk of morality with its constant shift between right and wrong, depending on whose morals are being tested. Charities aren't all that charitable if they don't get glowing press coverage out of it. Rahim's good deed seems too good to be true for some. They take pleasure in peeling back the layers to get to the fraud that must be lurking at the heart of his story. Personal agendas rule.
A Hero is ultimately one part infuriating and one part heartbreaking, with a dash of grim comedy. It is also Farhadi at his critical best. As the saying goes, no good deed goes unpunished, and Rahim's misguided attempts at living up to his sudden heroic image just make his life worse. Heroism does not pay - especially now, when indignant social media exists to tear down those good deeds after it collectively digs for missteps. As the naive and hopeful working-class prisoner at the center of it all, Jadidi is pitch perfect in making Rahim's imperfections understandable, if not forgivable - and more than anything, intensely human.