Power of the past fuels museums' prosperity
Share - WeChat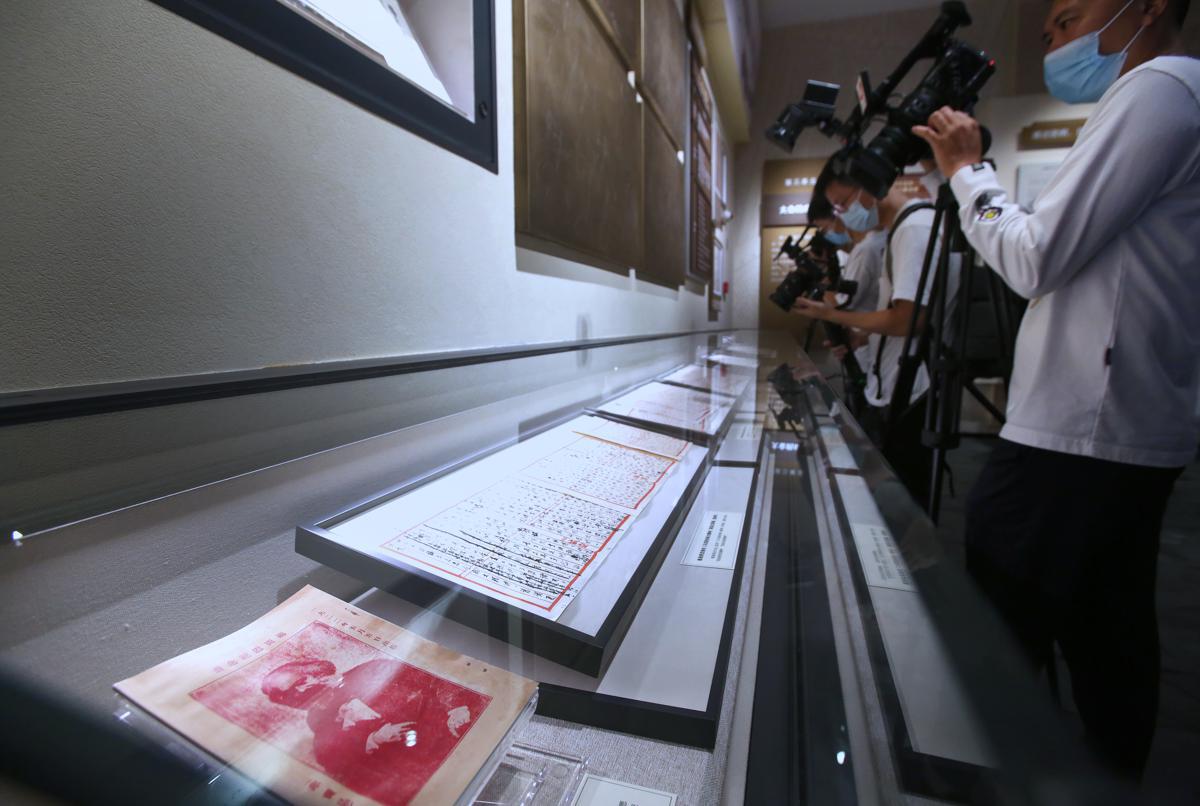 More than 6,000 museums have been established across China, and Chinese museum operators are continuously endeavoring to innovate the experiences they provide for visitors, even with the sporadic and lingering impact of COVID-19.
According to statistics released by the National Cultural Heritage Administration on Wednesday, which was also International Museum Day, 6,183 museums had been registered on the Chinese mainland as of the end of 2021, one of the most for any country in the world.
The number increased by 395 last year alone. About 90 percent are free to the public.
About 36,000 exhibitions were held across the nation in 2021-the most in its history-and about 779 million visits were made to Chinese museums last year.
Due to nationwide measures to contain the virus that capped visitor traffic, there was still a big gap between that number and the record set in 2019, when 1.2 billion visits were made to museums nationwide.
Nevertheless, it marked a significant rebound, considering the 540 million visits made in 2020.
Separately, over 3,000 virtual exhibitions and over 10,000 educational programs were organized online by Chinese museums last year. They combined to attract 4.1 billion views.
International Museum Day was launched in 1977 by the International Council of Museums. This year's theme was "the power of museums".
Each year since 2009, China has chosen a host venue to be the center of various nationwide activities celebrating International Museum Day.
Hubei Provincial Museum in Wuhan is the main venue this year.
Highlighted exhibitions, symposiums on museum operation and the training of young talent, and lectures on cultural relics among other key activities were held in Wuhan.
"Chinese museums have actively participated in social and economic growth with a bigger picture in mind," Li Qun, director of the National Cultural Heritage Administration, said in a keynote speech delivered online at the celebration.
"Cultural heritage has provided inspiration for regional development, rejuvenation of urban communities and the vitalization of rural areas.
"Museums can further contribute to the general prosperity of culture and ... mutual exchanges among civilizations," he said.
Li vowed that China would continue to be active in international exchange programs and cooperation for global governance concerning museums.
In 2021, though the pandemic continued to have a huge impact on international travel, Chinese museums and overseas counterparts still joined hands to overcome difficulties and breed fruitful communications.
For example, the 19th triennial conservation conference of the International Council of Museums was held last year, with more than 1,000 conservation experts, conservators and scholars from over 60 countries joining in online.
Last year, Shanghai Museum organized an exhibition of a panoramic review of ancient Chinese bronze wares for the Republic of Korea.
It was the largest exhibition of its kind held overseas by Shanghai Museum. Bronze wares are among the museum's signature collections.
Thanks to Masterpieces in Miniature, an exhibition held in Zhengzhou, Henan province, the famous treasures of the Rosalinde and Arthur Gilbert Collection at the Victoria and Albert Museum in London, were showcased in China for the first time last year.
Following the opening of the Incredible Syria exhibition in Shenzhen, Guangdong province, key antiquities from the Western Asian nation and its brilliant ancient civilization also made their first journey to China in a large group.
"During the pandemic, museums have become innovative hubs," Alberto Garlandini, president of the International Council of Museums, said in a video clip for the event in Wuhan.
"Under the most exceptional and difficult circumstances, museums have explored solutions to transform the emergency into a catalyst for change, developing new hybrid forms of cultural experience outreach and dissemination.
"We need museums to make sense of our past, understand who we are today, and guide us to the future," he said.