Ordinary heroes an inspiration during epidemic
Share - WeChat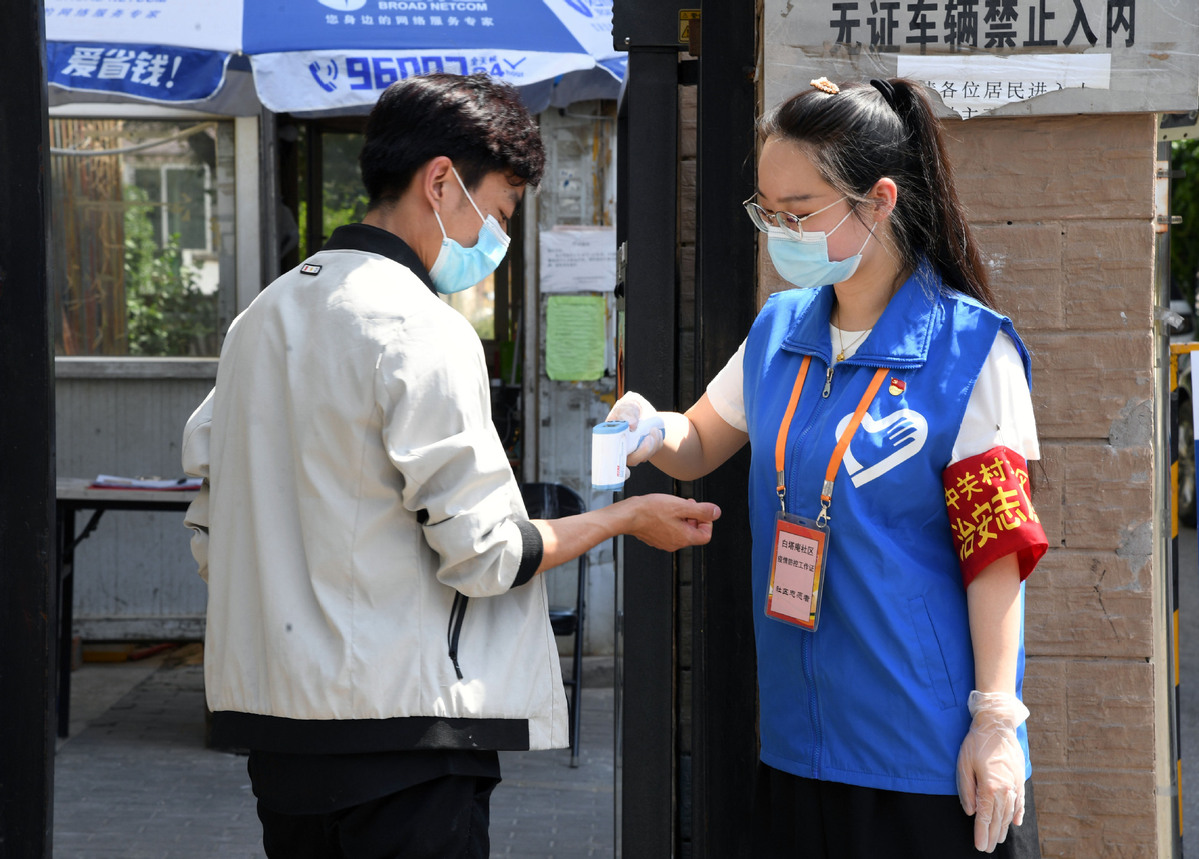 When 25-year-old medical worker Zhou Mengmeng fainted at a nucleic acid testing site in Shandong province due to the long and intense work shift, the news soon trended online, with many people commenting that they were deeply touched by the dedication of all medical workers as the country grapples with COVID-19.
Like Zhou, many ordinary people have also shown greatness in their posts. They are widely referred to as "ordinary heroes", and many young people today have made them their role models and honored their spirits, a recent survey showed.
China Youth Daily conducted a survey in cooperation with wenjuan.com on the public opinion of ordinary heroes. It showed that 87.1 percent of the 2,048 respondents paid attention to news reports of ordinary heroes and 64.9 percent believed that young people can learn from them.
"The police who ensure our security, as well as the medical workers and the community workers who work diligently, they are all ordinary heroes," Liu Hongqiang, a survey respondent, told China Youth Daily, adding that although these are ordinary people, they harbor great power.
He said he was often moved by their stories as he browsed microblogs and short videos, and he would leave positive messages for them.
Zhang Mengyu, a high school student, has recently reposted many microblogs related to narcotics police. He said he hadn't known much about this profession until he watched some films and television shows based on narcotics police and he began to learn more about the danger and sacrifice they faced as well as the significance of their job.
"There are no such things as superheroes, but heroes exist right here in our daily lives," Li Jiating, another survey respondent, told China Youth Daily. She said she watched a short video about martyrs recently and was deeply moved. She said heroes can be found in all walks of life regardless of industry or identity.
"It is their kindness, justice and bravery that lets us see the beauty of the world," she said.
According to the survey, documentaries, films, media reports, memorial facilities and museums, books, short videos and social networks are the main ways respondents learned about ordinary heroes.
It also showed that the majority of respondents believe honoring ordinary heroes can make young people learn and inherit their spirit, make other ordinary people feel more responsible, help make the people-centered concept deeply rooted in people's hearts and contribute to the popularization of core socialist values.
Fan Qi, 17, from the Inner Mongolia autonomous region, has read many stories on Sina Weibo about ordinary heroes who sacrificed their lives at work, ranging from narcotics police, firefighters, soldiers safeguarding the country's border and grassroots cadres working for poverty alleviation.
"I was not familiar with their names, but through reading these stories I have a growing sense of pride of living in our country. They took up the responsibilities to ensure we lived a peaceful life," she said. "We should remember their sacrifice and pay tribute to their perseverance."