Senior diplomat: Rejuvenation a certainty
Share - WeChat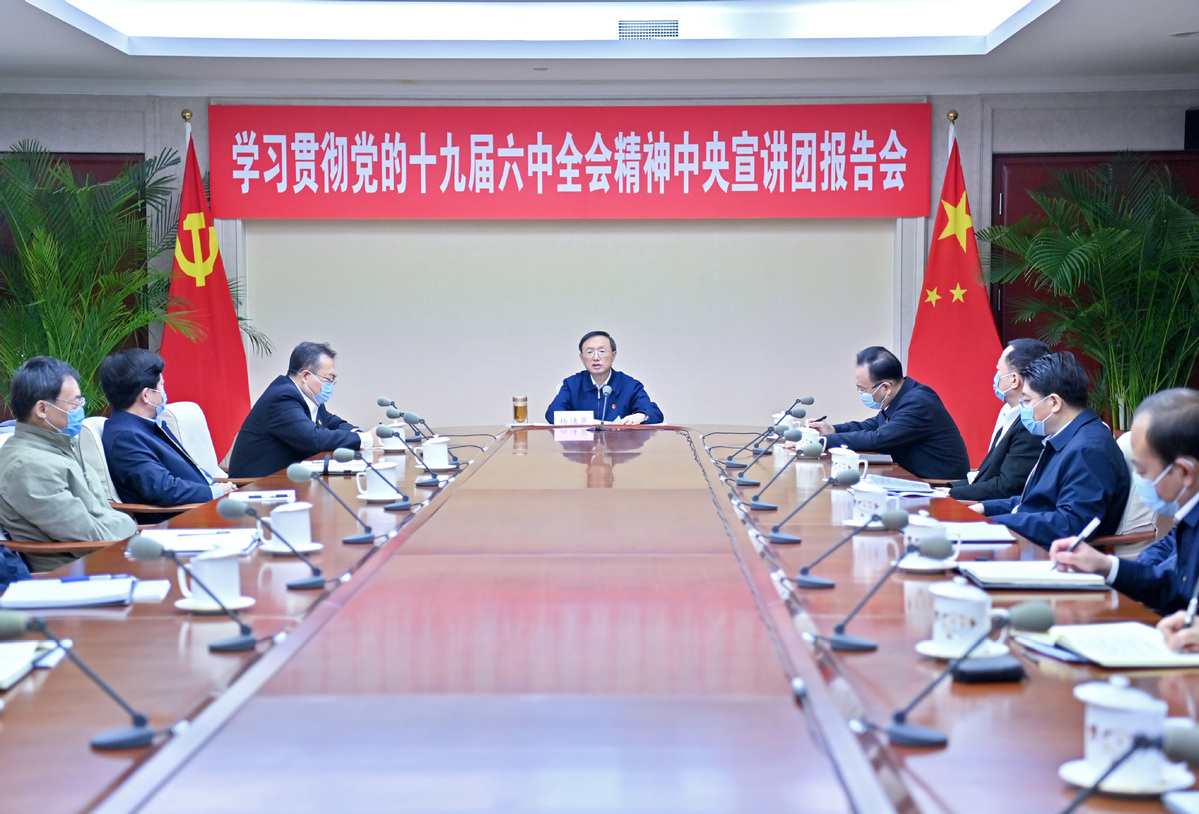 "Schemes will never succeed" for those spreading disinformation to smear and attack China and working on cliques for bloc confrontation, and "any conspiracy aimed at delaying or obstructing China's development and growth is doomed to fail", a senior diplomat said.
Yang Jiechi, a member of the Political Bureau of the Communist Party of China Central Committee and director of the Office of the Central Commission for Foreign Affairs, made the comments in a signed article published in People's Daily newspaper on Monday.
The article elaborated on how China, under the guidance of Xi Jinping Thought on Socialism with Chinese Characteristics for a New Era, made progress this year by hosting major events such as the Winter Olympic Games, making strides in high-quality development and bolstering interactions with the rest of the world.
"The goal of the great rejuvenation of the Chinese nation will definitely be realized," Yang wrote in the article, titled "Studying and Implementing Xi Jinping Thought on Diplomacy in a Deep-Going Way and Opening Up New Horizons in China's External Work".
Observers noted that the article was published at a time when Beijing has been pushing back hard at a few countries' provocations on issues concerning Taiwan, Xinjiang, Hong Kong, maritime affairs and human rights.
Beijing has also debunked and rebutted ill-founded accusations against China regarding the Russia-Ukraine conflict, and it pushed back at some in the West who used the COVID-19 pandemic to make unfounded accusations about China's social system.
"In so doing, we have spoken up for justice in the international arena, performed our responsibilities, firmly upheld fairness and equity, and won extensive understanding and recognition from the majority of countries, particularly the vast number of developing countries," Yang wrote.
Certain countries, harboring the strategic goal of containing China, have chosen to ignore China's remarkable achievements and outstanding contribution to international peace and development, Yang said.
Their attempt is "to sabotage security and stability in China's periphery and undermine China's core and major interests", he added.
"Their schemes will never succeed. What has happened shows that we have firmly grasped the overarching trend of global development and the right direction of history," he said.
Xu Yicong, a researcher at the China Foundation for International Studies and a former Chinese ambassador to Cuba, noted that the United States has long regarded China as a strategic opponent and has tried to build various cliques to coerce China.
"China should bolster its faith in itself, proceed along its own path, and the victory will be well-deserved," Xu said.
In his article, Yang said that China "will firmly safeguard the dignity of the country as well as the security of our system and ideology, and ensure China's overall political and social stability".
"We will fight to win the comprehensive, all-out war against COVID-19. While continuing to forestall imported cases in a targeted and effective manner, we will prudently engage in external exchanges and cooperation amid the pandemic," he said.
In addition, Beijing will "resolutely respond to any scheme, rhetoric or act by the US side to contain China or take China down", he said.