Push for Asian American studies growing in US
Share - WeChat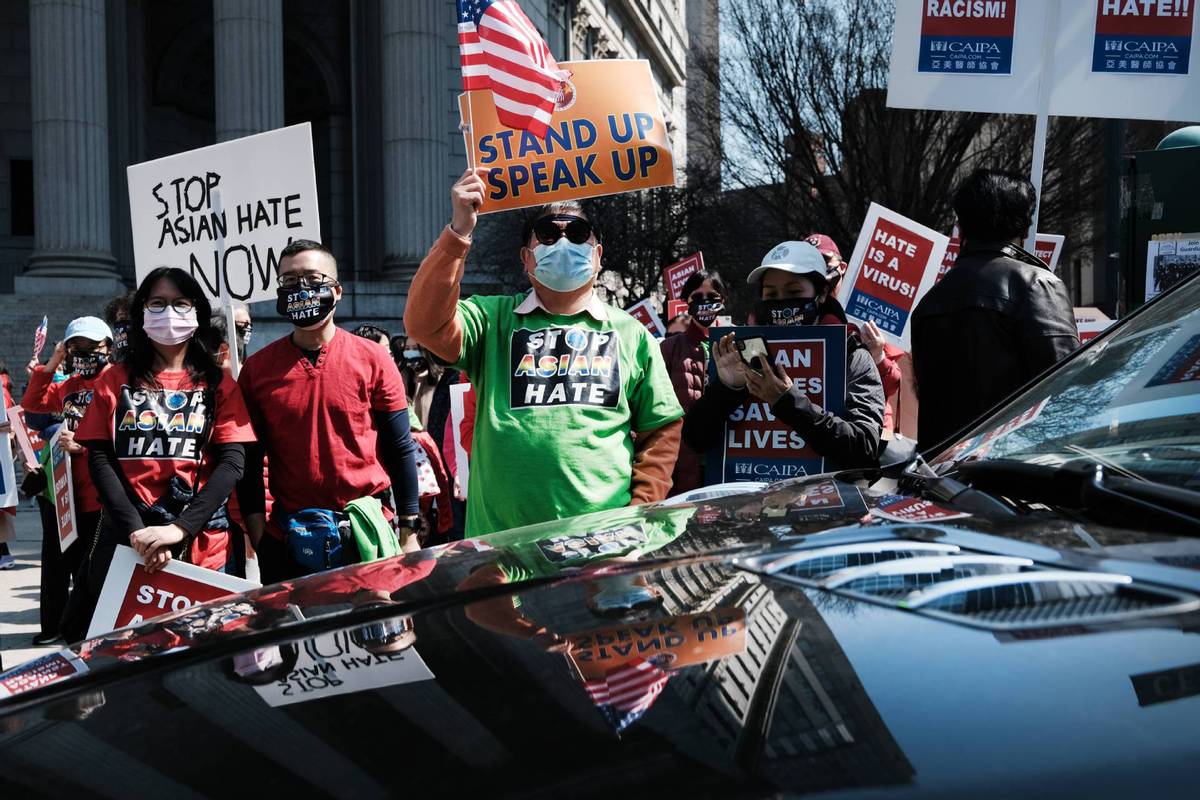 The push for public schools to teach Asian American history is getting stronger across the United States, as it is seen as a way to address the causes of the rising anti-Asian racism and violence in the country.
Connecticut is the latest state to require public schools to teach the history of Asian American and Pacific Islanders following the passage of a bill earlier this month.
Under the bill, school boards will be required to develop curricula that highlight the contributions of Asian Americans to civil rights and the development of the United States, by the 2025-26 school year.
"Anti-Asian hate and bias is not new. The surge in anti-Asian violence and bigotry right now has its roots in a long history that has been unaddressed and ignored for too long. Law enforcement cannot address this crisis alone if that history remains invisible. That's why this legislation is so important," said Connecticut Attorney General William Tong in a statement.
The bill comes in part as a response to a surge in hate crimes against Asian Americans since the outset of the COVID-19 pandemic in the US in early 2020. Nearly 11,000 hate incidents against Asian people have been reported to tracking platform Stop AAPI Hate since it was launched in March 2020.
In July 2021, Illinois became the first state in the US to pass legislation to require Asian American studies as part of the state's public school curriculum.
In January, New Jersey became the second state to require K-12 schools to teach Asian American history as part of the curricula starting in the 2022-23 school year.
Other states, such as Ohio, California and New York, also have been pushing for curricula that are inclusive of Asian Americans and Pacific Islanders.
"These Asian American communities recognize that the best way to fight racism, to get equality and to help their students is to have ethnic studies curriculum," Russell Jeung, co-founder of Stop AAPI Hate and a professor of Asian American studies at San Francisco State University, told China Daily.
"We at Stop AAPI Hate really want to take a comprehensive long-term approach to addressing the roots of this racism. And we believe that educating people, especially our young people, would be helpful in unlearning the racism," he said.
A study conducted by the San Francisco Unified School District and the Stanford Graduate School of Education in September 2021 found that enrollment in an ethnic studies course substantially increased high school graduation rates, attendance and the probability of the students matriculating at a college.
Despite the growing demand for Asian American studies, the effort to establish such curricula has been slower in some states.
In Florida, two bills were introduced in October 2021 to expand the state's education requirements to include the history of Asian Americans. But the House bill stalled, and it would have to be reintroduced for the following legislative session in 2023.
Political debates on ethnic studies in Florida have been heated. The state's governor has been outspoken against critical race theory, an academic framework that centers on the concept that racism is systemic in the nation's institutions, and it views US history through that lens.
Florida also joined Texas, South Carolina, North Dakota and other states to ban the teaching of critical race theory in public schools.
The push for Asian American studies coincides with a national debate over the teaching of race in public schools. Opponents have argued that the teaching of critical race theory is divisive.
"They are being misled about its objectives and overly made fearful about its content," said Jeung. "Ignoring racial issues actually allows the issue to deepen racial divisions. We need to tackle it head-on, rather than avoiding it like those anti-critical race theory people seek."
He noted that in some places Asian conservatives both oppose critical race theory and support Asian American studies.
"They think teaching the contributions of Asian Americans is OK but teaching about race is wrong," he said. "But we can't really understand the contributions of Asian Americans without understanding the barriers they faced by race."