China Focus: Tianwen 1 mission marks first year on Mars
Share - WeChat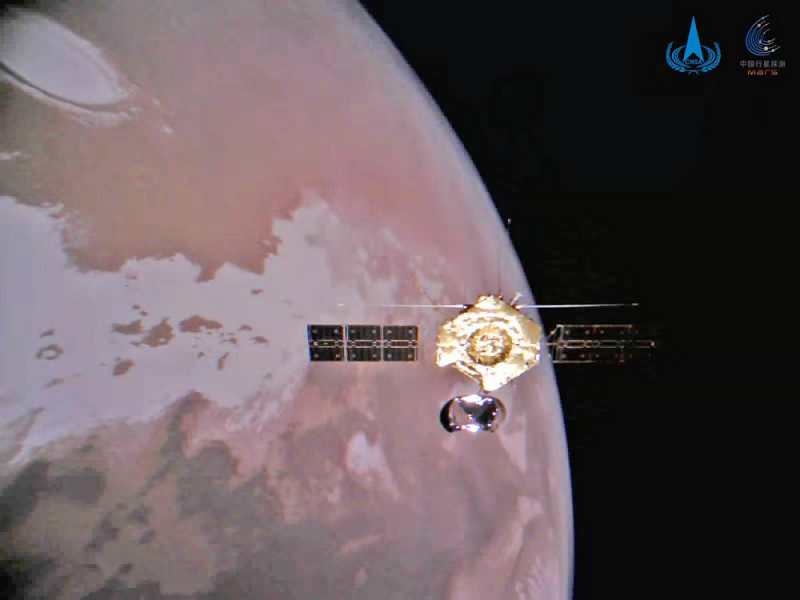 BEIJING -- It has been a year since China's Tianwen 1 probe reached Mars. The mission has not only marked an important step in the country's interplanetary exploration but has also made a number of achievements in that time.
The Tianwen 1 probe consists of an orbiter, a lander and a rover. On May 15, 2021, it touched down at its pre-selected landing area in Utopia Planitia, a vast Martian plain, marking the first time that China has landed a probe on the planet.
A week later on May 22, 2021, the Mars rover Zhurong, which resembles a butterfly, drove down from its landing platform to the Martian surface. On June 11, the China National Space Administration released the first photographs taken by Zhurong, signifying a complete success in the country's first Mars exploration mission.