Local officials, community workers step forward to help Beijing residents
Share - WeChat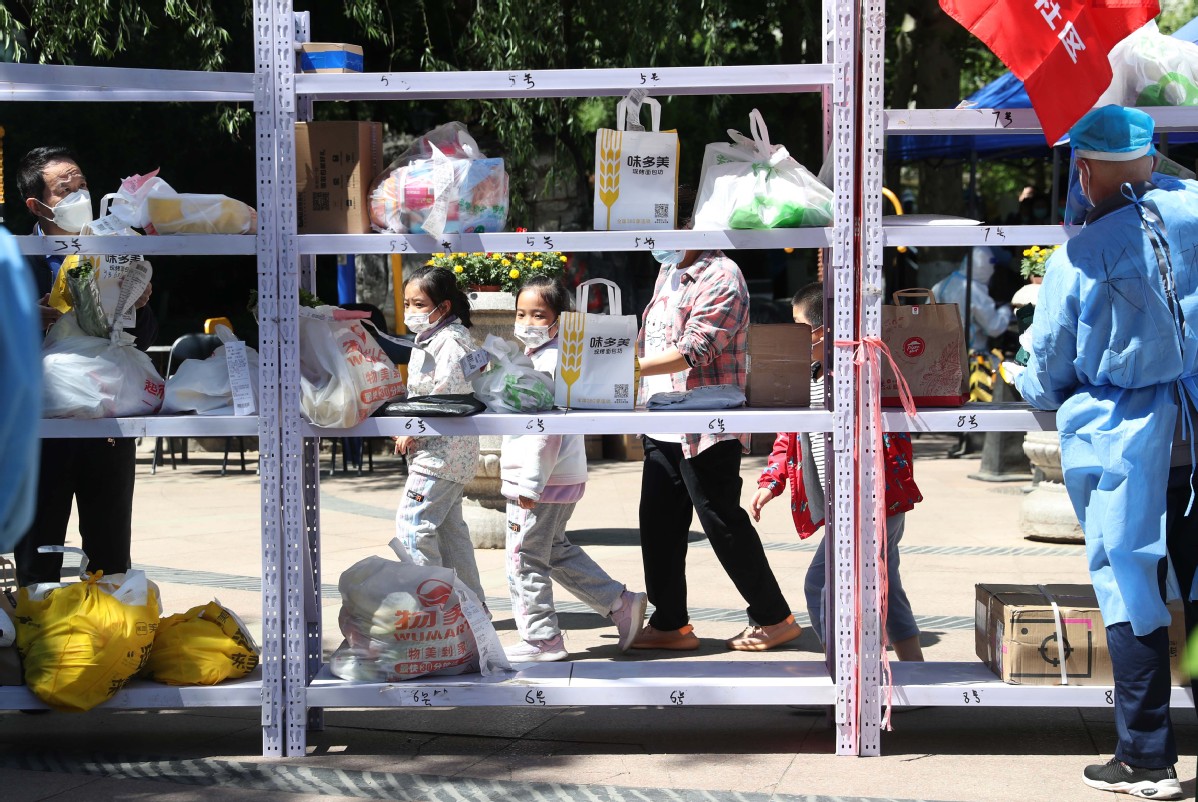 The van carrying Lyu Hanying and more than 300 bags of food supplies was one of the few vehicles on the roads in the Beitaipingzhuang neighborhood in Beijing over the weekend.
After the area detected several positive COVID-19 infections, many apartment complexes were locked down to help prevent the spread of virus. Lyu, along with five of her co-workers at a local supermarket, formed one of the teams tasked to deliver daily necessities, food and vegetables to stay-at-home residents.
"The number of daily online orders has shot up from around 200 to nearly 1, 000," she said. "But thanks to smooth communication with neighborhood officials and an efficient working procedure, we can manage the surging demands and are delighted to see that our customers' demands can still be satisfied at this special time."
Lyu, along with a mix of social workers, community officials, apartment security guards and volunteers, has been quickly mobilized to address acute needs of locked-down residents amid the ongoing outbreak in Beijing.