Rumors refuted about passports and green cards seized at border
Share - WeChat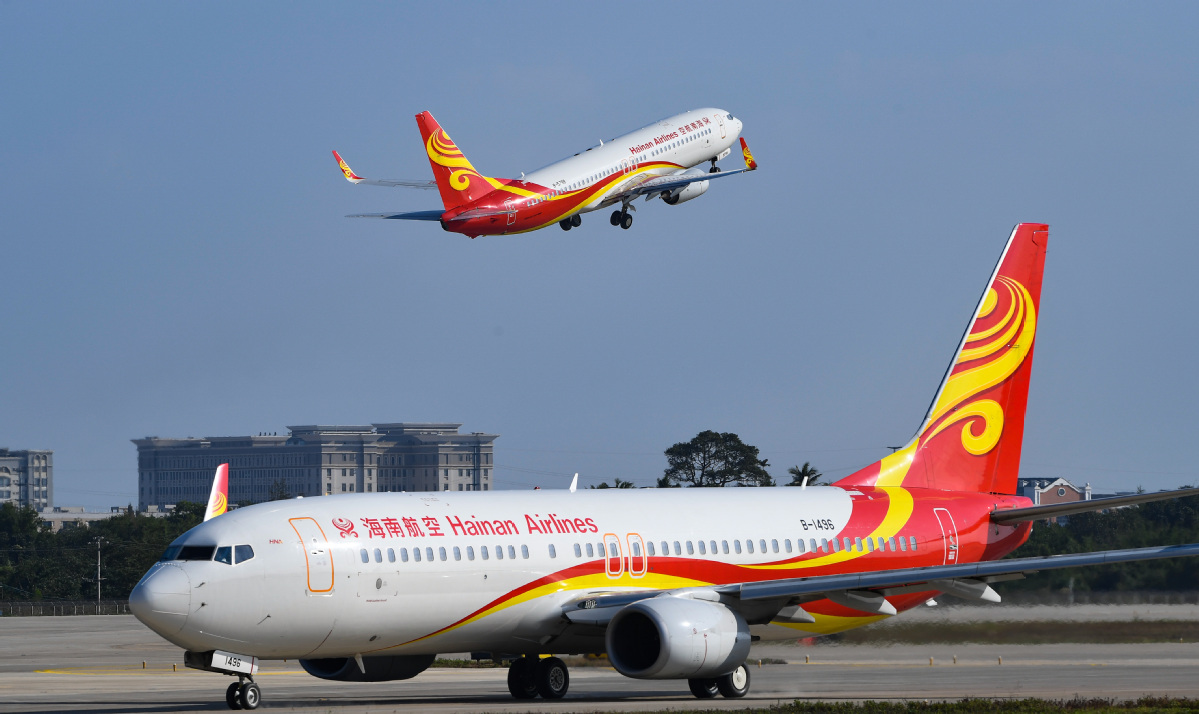 The National Immigration Administration on Friday said it would retain strict exit and entry policies and refuted online rumors that China had "stopped issuing passports" and "banned people from leaving the country by cutting their green cards".
The administration said that China's immigration authorities have implemented strict exit and entry policies to prevent imported COVID-19 cases and domestic rebounds since the outbreak of the pandemic while providing convenience to people with essential travel needs.
A spokesperson for the NIA said China's immigration policies have the full understanding of the public, who have been refraining from going abroad for unnecessary or unessential reasons, effectively reducing the risk of contracting infectious diseases.
The Beijing General Station of Entry-Exit Frontier Inspection on Friday issued a statement refuting an online rumor about Chinese citizens having their passports cut off for no reason when entering China through Beijing.
It said that citizens with valid documents can exit or enter China through Beijing after gaining approval from the border control authorities. If a passport is forged, altered, defrauded or declared invalid by the issuing authority, the border control authority shall, upon discovery, have the right to confiscate it or cancel it by cutting off the corner.
Another statement issued on Friday by the Shanghai General Station of Entry-Exit Frontier Inspection refuted the rumor that two people's passports and French residence cards were seized when they wanted to take a flight to France from Shanghai Hongqiao Airport recently. It said that Hongqiao Airport has suspended all inbound and outbound flights for international routes as well as those for Hong Kong, Macao and Taiwan since March 2020.
The Guangzhou General Station of Entry-Exit Frontier Inspection, Guangdong province, also refuted the rumor that travelers' green cards were cut when they were leaving the country via Guangzhou. The station said the false reporting has caused some travelers' worries, resulting in interference with the normal order of entry and exit, and it reserves the right to pursue legal liability for releasing such false information.
"These rumors reported by some foreign media distorted China's immigration management policies and attempt to disrupt China's law-based, precise and effective immigration measures under the current condition of regular epidemic prevention and control," the NIA spokesperson said.
The NIA repeated that immigration authorities will accept and approve immigration documents in a timely manner for people who need to go abroad for essential activities such as work, scientific research, business, or those with emergency humanitarian reasons, including seeking medical services and looking after patients in severe situations, to minimize the impact on normal production, study, life and necessary personnel exchanges.
Authorities will also provide expedited processing of permits and customs clearance for people and vehicles involved in epidemic prevention and control, and the delivery of disaster relief supplies and fresh agricultural products, to ensure the security and stability of supply chains and industrial chains, according to the NIA.
The NIA reminds the public to access its website or call its 24-hour service hotline "12367" to get accurate information.
In an NIA Party meeting held on Tuesday, the administration asked immigration authorities nationwide to implement strict entry-exit policies and strictly restrict Chinese citizens on non-essential outbound activities and examine and approve immigration documents.
In addition, the NIA said immigration authorities should coordinate epidemic prevention and control with economic and social development, actively introduce measures that are convenient to the people and beneficial to enterprises, ensure smooth flow of ports and provide high-quality and efficient services for necessary personnel exchanges.