Patients deal with COVID-19 symptoms for years
Share - WeChat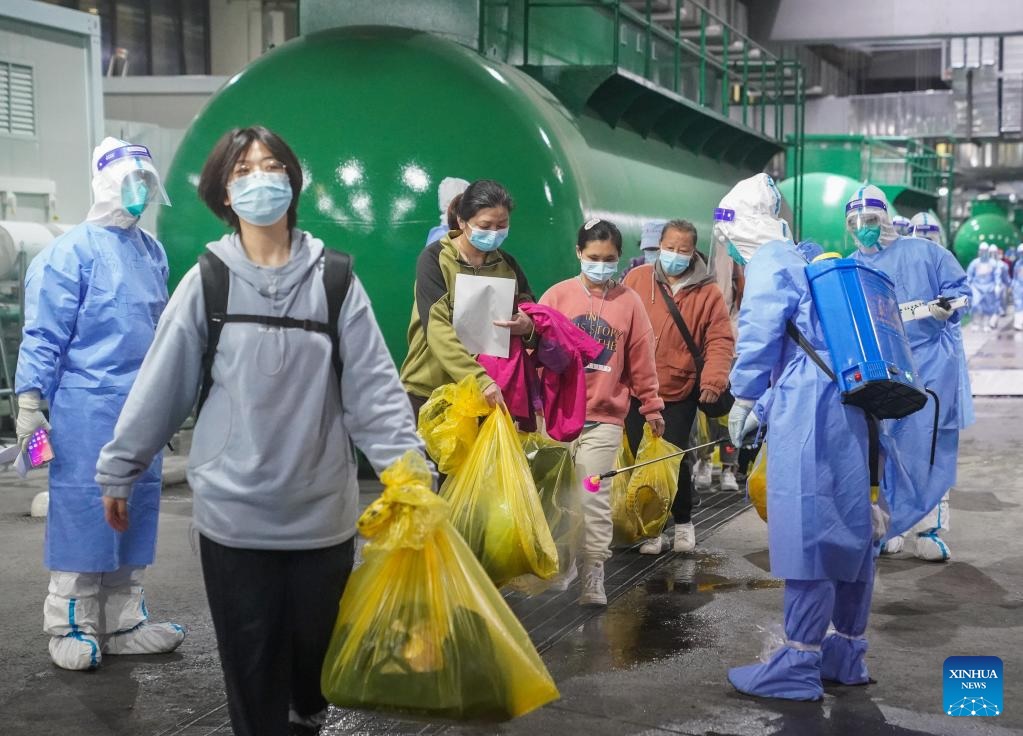 Fatigue, insomnia and muscle weakness plague survivors, research report shows
Around half of recovered COVID-19 patients report at least one symptom two years after their infection with the disease, a study of nearly 1,200 people led by Chinese researchers has found.
The findings suggest it is important to examine the long-term condition of COVID-19 survivors and provide support and rehabilitation for them. As new vaccines and drugs have been widely deployed and the virus keeps mutating, more efforts should also be devoted to understanding the impact of lingering symptoms, the researchers said.
The study, published online in The Lancet Respiratory Medicine, followed COVID-19 survivors longer than most studies that look into long-term effects of the disease, said a research team led by scientists from China-Japan Friendship Hospital and the Chinese Academy of Medical Sciences.
The study involved 1,192 people who were hospitalized for COVID-19 and discharged between early January and late May 2020 from a hospital in Wuhan, Hubei province-the hardest-hit region during the initial outbreak in China. Their average age was 57 at discharge.
About 55 percent of them reported at least one lingering symptom two years after infection, down from 68 percent at six months after infection. Commonly reported symptoms include fatigue, insomnia and muscle weakness.
Compared with recovered patients who reported no persistent symptoms, survivors with long COVID symptoms were also found to have a lower quality of life and poor exercise capacity. They were more likely to experience mental health issues and seek healthcare services more often.
Severely ill COVID-19 patients who had once been put on respiratory support at a hospital also suffered long-term lung impairment after being discharged, the study found.
"COVID-19 survivors had a remarkably lower health status than the general population at two years," the researchers said. "The study findings indicate there is an urgent need to explore the pathogenesis of long COVID and develop effective interventions to reduce the risk."
The study noted that all of the people taking part in the study were infected during the early stages of the COVID-19 pandemic, so whether its findings can be directly or entirely applied to patients infected with new variants remains to be seen.
"Ongoing follow-up of COVID-19 survivors, particularly those with symptoms of long COVID, is essential to understand the longer course of the illness, as is further exploration of the benefits of rehabilitation programs for recovery," Cao Bin, vice-president of the China-Japan Friendship Hospital and a researcher involved in the study, said in a news release.
"There is a clear need to provide continued support to a significant proportion of people who've had COVID-19 and to understand how vaccines, emerging treatments and variants affect long-term health outcomes," he added.
The World Health Organization said in its most recent explanation of long-COVID condition, released in mid-December, that about 10 to 20 percent of people experience a variety of mid- and long-term effects after they recover from their initial illness.
But estimates from several studies in the past two years vary widely, according to the Centers for Disease Control and Prevention in the United States. The principal strain circulating globally is the highly infectious Omicron variant, which carried mutations from the original strain dominating the early phase of the pandemic.
A study released in The Lancet Respiratory Medicine by researchers from the United Kingdom in January shows that vaccinated individuals are also 50 percent less likely to develop long COVID symptoms if they are infected after vaccination.