German price hikes hit the highest level in 40 years
Share - WeChat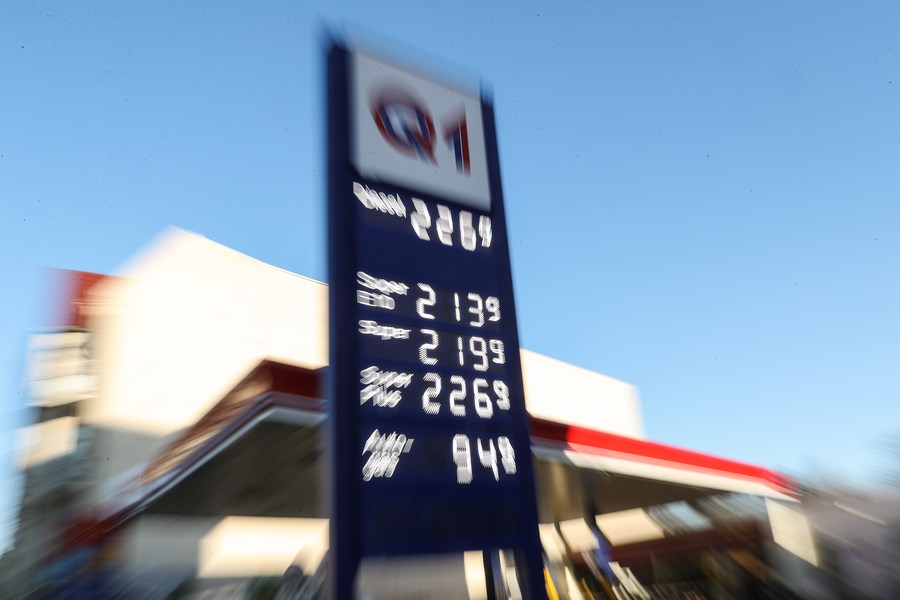 Inflation in Germany has hit its highest level since 1981, according to newly released data from the country's statistics office Destatis.
Consumer prices rose by 7.4 percent year-on-year last month, which was in line with the forecast of economists polled by the Wall Street Journal, with long-running trade issues relating to the COVID-19 pandemic being backed up by the impact of the Ukraine conflict on the price of goods, such as fuel and minerals.
"Energy prices, in particular, have increased considerably" since the conflict started in Ukraine and "have had a substantial impact on the inflation rate", Destatis said, observing that the last time such high rates were seen was during the Iran-Iraq war of the early 1980s.
Considering the wider issues affecting international energy markets, last month's 35.3 percent rise in fuel prices, coming after a 39.5 percent rise in March, was not unexpected, but Destatis said what stood out from the figures was how the cost of food was climbing, with an 8.6 percent increase across the board.
The Daily Telegraph reports that Ukraine, often known as the breadbasket of Europe, accounts for almost half the world's sunflower oil production, around one-tenth of wheat, and about 15 per cent of global corn exports.
The food prices are where the impact of the conflict in Ukraine is becoming more and more visible, the statistics office observed.
Panic buying of vegetable oil in supermarkets because of supply chain concerns saw the prices of oils and fats rise by more than 27 percent, while meat and meat products increased by 11.8 percent, and dairy products, eggs and fresh vegetables all went up by more than 9 percent.
Previously, Germany's Economy Minister Robert Habeck had warned citizens that they would inevitably feel the financial consequences of the turbulence caused by the Ukraine conflict, and statistics have borne out his comments.
"It is not possible that this ends without costs for German society, it is unthinkable," he told public broadcaster ZDF in March. "I believe that we are ready to pay this price which is small enough compared to the sufferings in Ukraine."
The grim economic figures are just the latest challenge to face Chancellor Olaf Scholz since he took over as national leader at the head of a Social Democrat-led coalition government late last year, since when he has been confronted with a series of major issues.
In regional elections in the province of Schleswig-Holstein last weekend, voters passed their judgement, with the Social Democrats finishing in third place, and the opposition Christian Democrats scoring a resounding victory.
"This is really an enormous vote of confidence," Christian Democrat governor Daniel Gunther said on election night. "I can't even remember the last time we got a result like this."