Academics discuss tech impact on human rights
Share - WeChat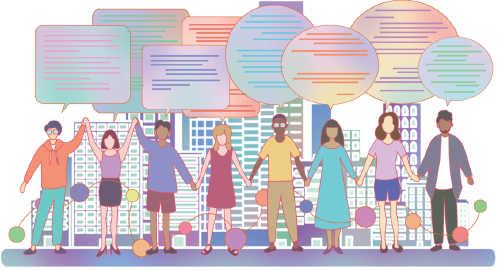 The Chinese academic community will enhance dialogue and collaboration with international peers to promote the use of science and technology for the benefit of human rights and mankind, officials and experts said.
On Tuesday, China and Austria hosted the 2022 China-Europe Seminar on Human Rights. It is the seventh annual dialogue of its kind, and more than 100 experts from China and European countries attended to discuss the role science and technology plays in human rights development.
Xu Xianming, a member of the Standing Committee of the National People's Congress, China's top legislature, said the Communist Party of China has attached great importance to respecting and safeguarding human rights.
In addition, China has promoted balanced development for both science and technology and human rights, and has incorporated new technologies to improve its legal system, Xu said during the event's opening ceremony.
Xu said he hopes experts from China and Europe can share their wisdom on technologies and human rights, and jointly contribute to healthy China-Europe ties.
Li Junru, vice-president of the China Society for Human Rights Studies, said China's 2020 blue paper on human rights has a dedicated chapter on information technologies, the digital economy and human rights protection.
Correctly evaluating and handling human rights issues brought forth by new technologies, along with respecting and protecting human rights in the digital age, will be a new trend in China's human rights development, he said.
Li Yuanyuan, the Party chief of Huazhong University of Science and Technology, one of the organizers for the event, said the world is seeing rapid scientific and technological progress, but it is important to steer these developments toward the betterment of mankind.
With so many common challenges in the world today, human rights experts from various countries should enhance mutual communication, understanding and trust, so that people can find better solutions to address global issues, he said.
Heinz Fischer, former president of Austria and the president of the Austria-China Friendship Association, said the internet, big data and artificial intelligence have brought new opportunities and challenges to protecting human rights.
Human rights development is a crucial guiding principle for building a global community, so it is very important for countries to enhance dialogue and mutual understanding on this subject, he said.
Li Xiaosi, the Chinese ambassador to Austria, said dialogues like this are conducive to promoting healthy and stable China-Austria and China-Europe ties.
Given the difference in history, culture, sociopolitical system and economic development, it is normal for China and other European countries to have different opinions on human rights, Li said.
The key lies in how to properly manage these differences and build consensus, so that every party can contribute to human rights development in the world, he added.
Andreas Riecken, Austrian ambassador to China, said Austria subscribes to the principle that human rights should be protected when developing new technologies.
China being a pioneer in science and technology means that Austria highly values the dialogue and cooperation between the two states, as well as their academia, companies and nongovernment organizations, he said.
Liu Kun contributed to this story.