Guideline targets consumption growth
Share - WeChat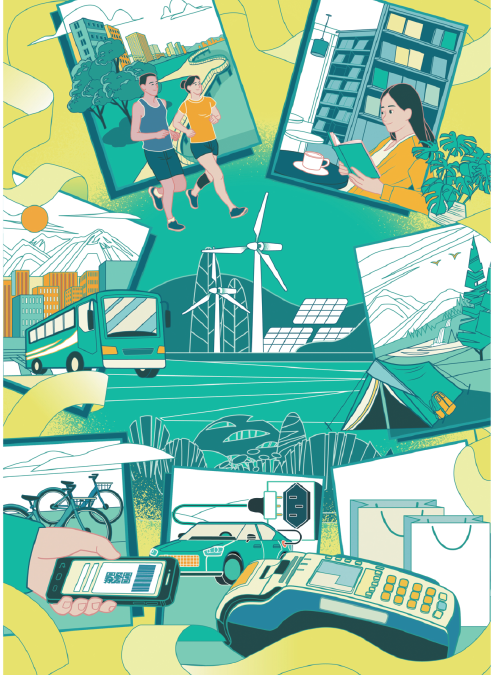 Measures aim to boost consumer spending amid spate of outbreaks
A recently released guideline is expected to unleash China's consumption potential as the nation grapples with the COVID-19 epidemic to foster healthier, more sustainable growth for the overall economy, officials and experts said.
The comments came after the General Office of the State Council, China's Cabinet, unveiled a guideline on April 25 focused on boosting consumption as outbreaks continue to take a toll nationally, with a raft of detailed measures to tackle short-term bottlenecks and boost consumption in the long term.
The document includes plans to build warehouses in the suburbs of large and medium-sized cities to ensure the supply of daily necessities in case of emergencies. It also urges financial institutions to support the real economy through measures such as lowering lending rates and cutting fees to help the country cope with the economic impact of COVID-19.
The guideline specifically noted challenges in boosting the economy, particularly regarding contact-based sectors. It said the government will develop products and services catering to the needs of the elderly and infants, while encouraging innovation in cultural consumption.
Frequent outbreaks since March have particularly hurt consumption. Figures from the National Bureau of Statistics show that retail sales of consumer goods contracted by 3.5 percent year-on-year that month.
Zhou Mi, a researcher at the Chinese Academy of International Trade and Economic Cooperation in Beijing, said the guideline came at a critical time as consumption plays a vital role in China's long-term economic growth plans.
Its recovery and growth should not be hindered, particularly as the epidemic is affecting people's capacity and willingness to buy. The guideline indicated that policymakers are moving swiftly to minimize problems and are encouraging innovation as a solution.
"For China, consumption is a fundamental driving force of the economy," Zhou said. "Therefore, improving consumption will not only boost industrial growth, but will also contribute to improving people's lives. This is vital to China's economy in order to maintain long-term, stable development."
The money consumers spend provides companies with more opportunities to develop, he said. The need to meet consumer demand motivates enterprises to improve and innovate, so they can better position themselves in the global value chain.
In a news release, officials from the National Development and Reform Commission said the document aims to generate both immediate and long-term benefits.
"The guideline looks to bolster the economy by unlocking the production, distribution and consumption sectors, by catering to demands from all walks of life and promoting the innovation of consumption-related policy, institution and modules," the statement said. "This will help consolidate the fundamental role of consumption in economic growth and foster a new development paradigm."
Consumption has become a primary engine of economic growth in China in recent years. It contributed 65.4 percent to GDP expansion in 2021, and 69.4 percent in the first quarter of this year.
Vice-minister of Commerce Sheng Qiuping said in a news conference that despite recent challenges, consumption is resilient and has huge potential.
The guideline also said efforts will be made to tap into the consumption potential of rural areas, and the sales of goods such as automobiles and home appliances will be promoted in these regions.
It also said that China is ready to build duty-free shops in cities and improve related policies to develop consumption platforms.
Zhou said he was impressed by the incentives in the guideline that encourage the development of e-commerce platforms.
"In recent years, e-commerce has played a particularly important role in satisfying consumer demand and in boosting economic growth, especially since COVID-19 emerged in early 2020," he said. "These platforms will be conducive to China's economic growth both in the long and short terms as they cater to consumption needs amid epidemic-related constraints and foster innovation."
In addition, the guideline highlighted support measures that will address difficulties the catering, retail, tourism and transportation sectors face, including temporary tax breaks and partial deferral of social insurance contributions, with the aim of promoting stable employment and the recovery of consumption.
Local governments have already come up with a raft of preferential policies, including discounted or free tickets to scenic spots during the recent May Day holiday. Moreover, online businesses, as represented by livestreamers and takeout services, were key drivers of holiday consumption.
Meanwhile, amid the impact of COVID-19 related containment measures, 160 million domestic tourist trips generated 64.68 billion yuan ($9.77 billion) in tourism revenue during the holiday, according to the Ministry of Culture and Tourism.