Tallest tree on Chinese mainland found in Tibet
Share - WeChat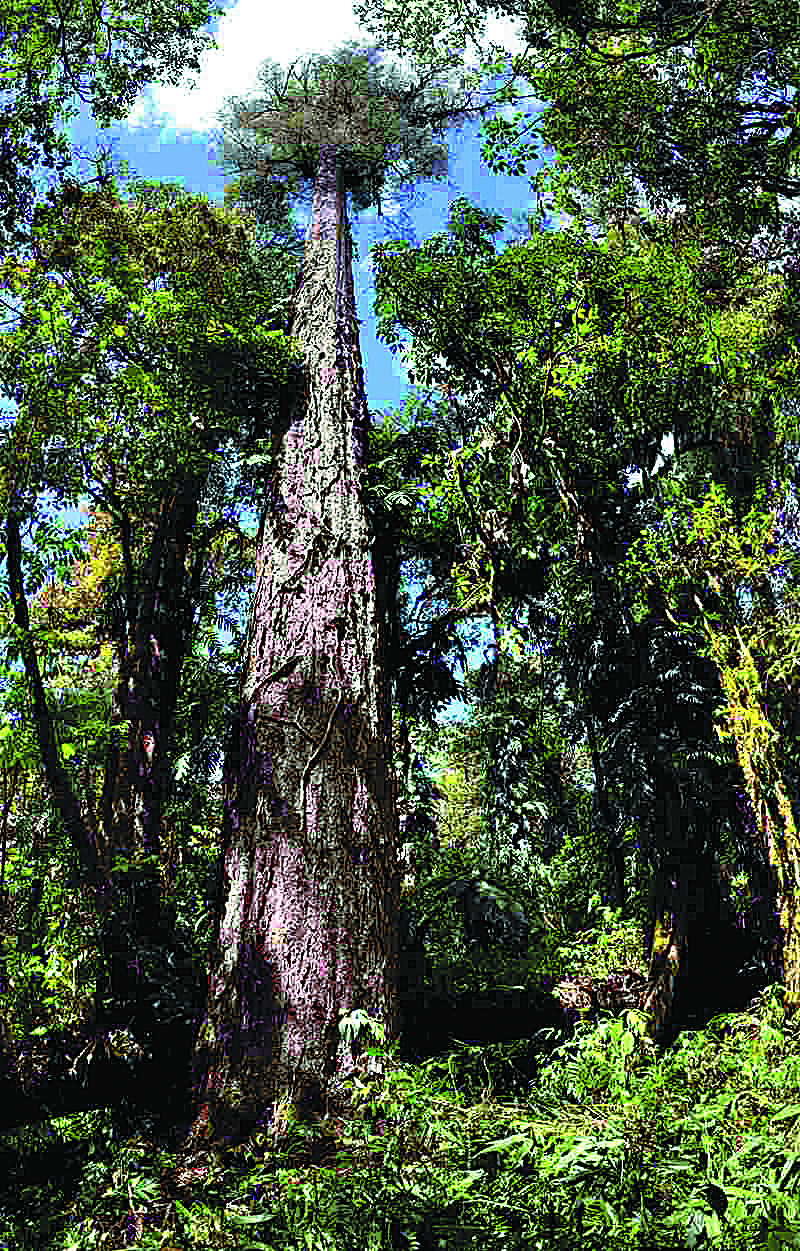 Towering 76.8 meters, a giant Bhutan pine discovered in Metog county of the Tibet autonomous region, has become the tallest tree ever found on the Chinese mainland, according to the county's forestry and grassland bureau.
The giant Bhutan pine, found in the village of Jeling of Metog, displaced a Taiwania flousiana, or Taiwan cedar, measuring 72 meters in Southwest China's Yunnan province as the mainland's tallest known tree.
The tree was measured by a joint surveying team set up in April, which was commissioned by Metog's forestry and grassland bureau to survey the county's Bhutan pines.
A large-scale surveying and mapping project using a drone-mounted lidar system, which uses lasers to scan its environment, discovered 11 trees that could potentially measure over 70 meters. The team then entered the forests with backpack lidar scanners and did more detailed surveying of the 11 trees.
Lidar is an internationally recognized technology used for measuring tree heights, especially for very tall trees, as lidar is safer and more accurate than using height finders or climbing to the top.
The joint surveying team used drone-mounted and backpack lidar scanners to create 3D models of the 11 trees, and did detailed surveying of their actual height, 3D structure and environment.
After 10 days of fieldwork, data collection and processing, the 76.8-meter pine was found. The team obtained the precise 3D point cloud data of the tree and created a full-size composite photo using images taken by drones.
Using drones to drop measure ropes and a tape measure, the team verified the height and diameter at the breast height of the tree.
Seven other trees taller than 70 meters were found during the survey in the village of Jeling, making it the place with the largest number of tall trees on the mainland. This also demonstrates the authenticity of the forest ecosystem of the Yarlung Zangbo River Grand Canyon area.
Liu Zhen, an official from the Metog forestry bureau, said finding such a giant Bhutan pine in this area reflects the ecological protection along the Yarlung Zangbo River, and it shows how effective governmental efforts in ecological protection have been in this area.
"Taller trees may be found in this area in the future. We will continue to explore and seek to find more striking trees," he said.
"I am pleased and honored to hear the great news of our village having the tallest tree found on the Chinese mainland. I believe more people will pay attention to our hometown, and to the importance of ecological protection," said Dorje Phuntsok, village leader of Jeling.