No sweat for Verstappen in sweltering Miami Grand Prix
Share - WeChat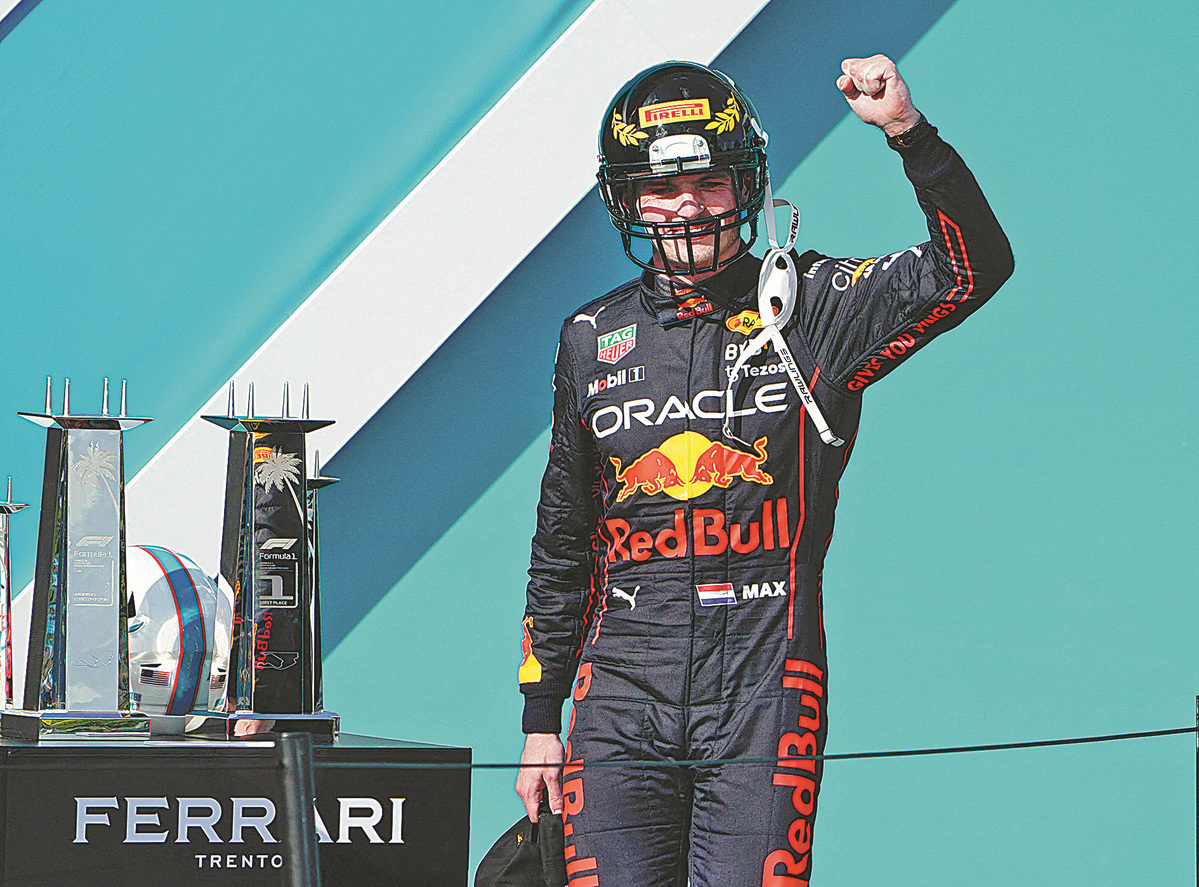 MIAMI GARDENS, Florida-His first day racing around the new Formula 1 circuit in Miami was absolutely horrible. Then he made a mistake in qualifying that cost him a spot on the front row.
By the time race day rolled around, Max Verstappen had knocked it all out of his system.
Verstappen was explosive at the start Sunday and used a pair of aggressive passes to get past Ferrari and current championship leader Charles Leclerc. Once out front, the reigning world champion controlled the inaugural Miami Grand Prix for his third win in five races to start the season.
"We still have a few issues we have to solve," Verstappen said. "I mean, we are quick, but my Friday was terrible, which is not great. But there's a lot of potential."
The 23rd win of the Dutchman's career sliced eight points off Leclerc's lead in the standings. Verstappen now trails him by 19 points heading into the Spanish Grand Prix in two weeks' time. He celebrated on the podium with Hall of Fame quarterback Dan Marino, who represented the host Miami Dolphins in presenting Verstappen with his winner's trophy and an official helmet.
Later, Verstappen, Leclerc and Carlos Sainz Jr. posed for photographs all wearing helmets.
Verstappen started third after Ferrari locked up the front row with Leclerc and Sainz in qualifying. But in the end, Red Bull got the best of its new rival for a second consecutive race.