Shanghai supports fresh college grads
Share - WeChat The city spares no effort in combating underemployment for new graduates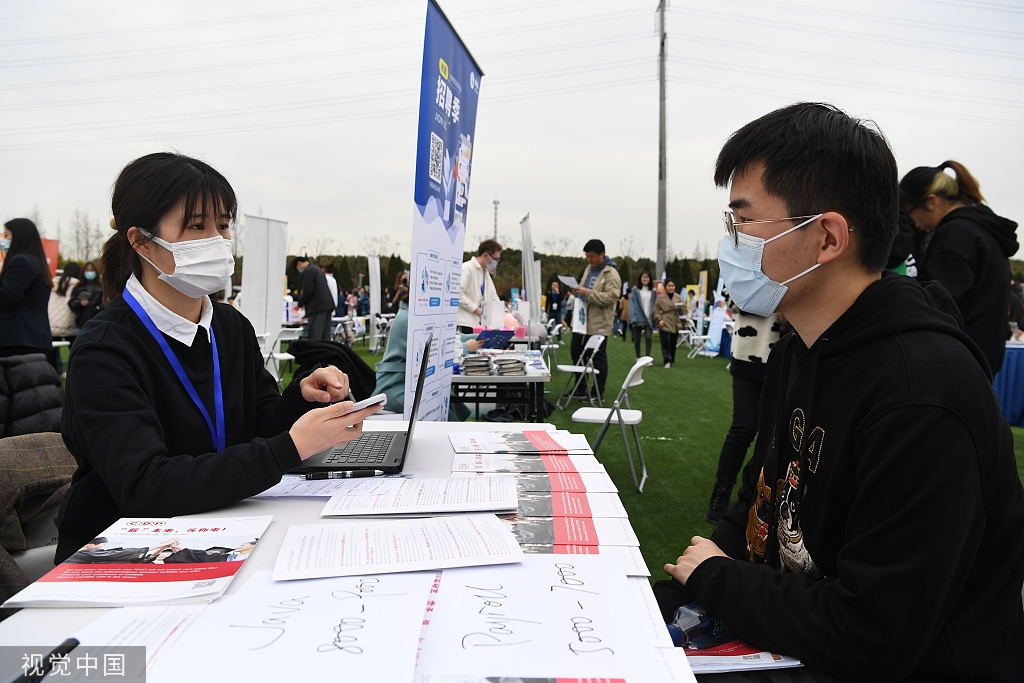 Shanghai will pull its strength toward enhancing employability of fresh university graduates whose job-seeking prospects are disturbed by the current round of the COVID-19 outbreak, local authorities said on Saturday.
A bevy of employment-boosting measures were released on the same day when the city announced postponing this year's college and high school entrance examinations for one month.
Shanghai is home to 227,000 college graduates this year, 36.5 percent of whom reported securing a job by May 6, according to vice-mayor Chen Qun in the press briefing.
The reading, while 10.03 percentage points higher than the same period of 2020 when COVID had just emerged, was 6.54 percentage points lower than that of last year, Chen said, noting the graduates are facing "enormous pressure".
As such, the government will introduce favorable measures to beef up employment rates for graduates, such as releasing more entry-level posts, tax exemption and social security subsidies, as well as preferential loans dedicated to start-up businesses, Chen said.
State-owned enterprises affiliated with the municipal and district level shall allocate at least half of new job openings to fresh graduates from Shanghai, while civil servant posts and those in public institutions at district and subdistrict levels will also focus on hiring new graduates.
The municipality will explore and connect more job postings in the free trade zone area as well as Shanghai's "five new cities", namely Jiading, Qingpu, Songjiang, Fengxian and Nanhui.
The government also pledged to spare no efforts in hosting virtual recruitment fairs, with some 200,000 posts having been published online since March. The event running through to August will also tap into employment resources from neighboring provinces and cities.
Besides, the city will handle the hukou (household registration) application for fresh graduates from non-Shanghai regions to better settle in the city. The first batch of applications are slated to be processed after the outbreak is tempered, while the other is scheduled to open by the end of 2022.
Meanwhile, the city's college entrance examination for fall is delayed to July 7 through 9, one month after the usual June dates that have been consistent for over a decade. Accordingly, high school entrance exams will be delayed to July 11 through 12. Experimental tests on physics and chemistry, as well as listening and oral tests on foreign languages, will be canceled.