Beijing launches latest round of mass testing
Share - WeChat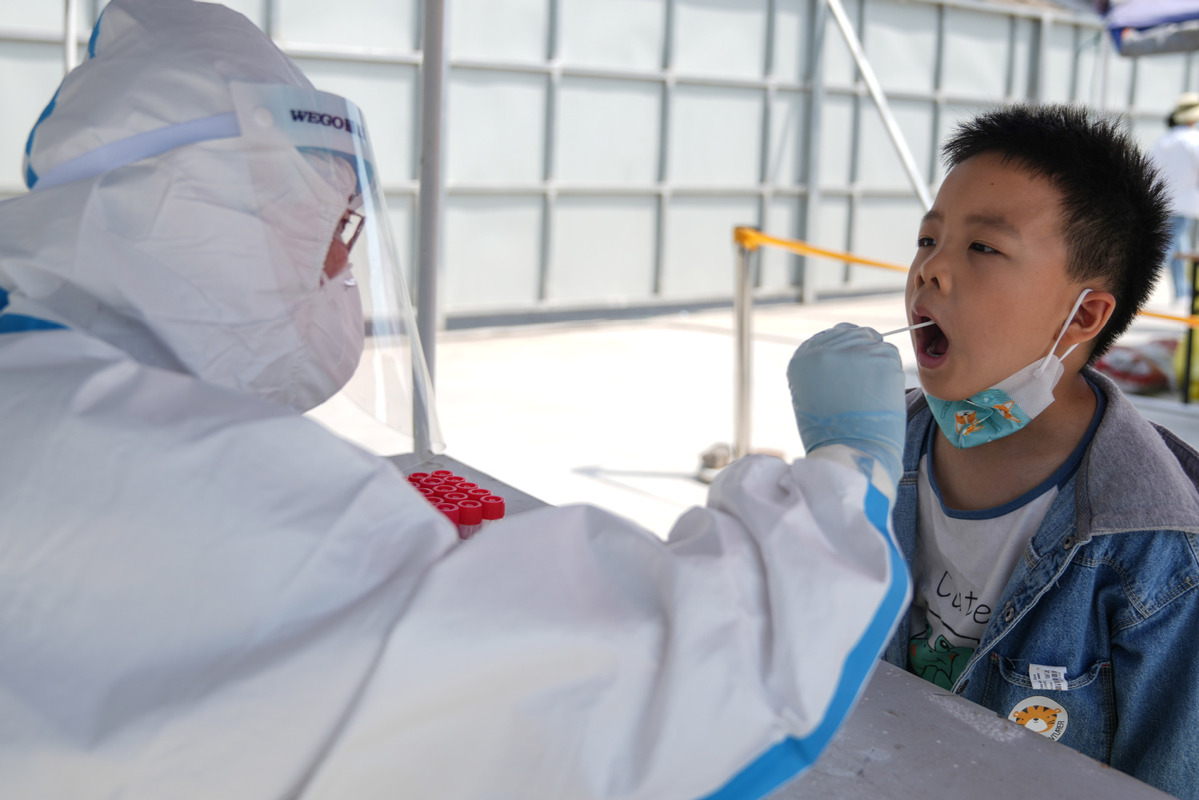 As Beijing's latest COVID-19 outbreak still shows an upward trend, the government has decided to conduct another round of mass nucleic acid testing in districts and key areas starting on Saturday, a senior official said on Friday.
The total tally of infections in Beijing during the latest COVID-19 outbreak hit 610 as of 3 pm on Friday as the city reported 66 new cases over the previous 24 hours, Pang Xinghuo, deputy director of the Beijing Center for Disease Prevention and Control, said at a news conference on Friday afternoon.
Pang said Beijing is still facing a complicated and severe epidemic situation and the authorities should take even faster action and implement stricter controls and prevention measures to curb further spread of the virus.
"Among the new infections, 64 were reported in controlled zones and two were found during testing at the community level, which means viral transmission chains have not been completely cut off at the community level," she said.
"The new cases reported on Friday were mainly from three infection clusters-two in Chaoyang district and one in Fangshan. The two in Chaoyang involved employees at a restaurant and a vegetable market living together, which added to the risk of being infected. All the cases from the three clusters were detected in controlled zones," Pang added.
Of the 610 newly confirmed infections, Chaoyang registered 251 cases, the most in the latest outbreak, followed by Fangshan, which has reported 155 cases since April 22.
Chaoyang will conduct three rounds of mass nucleic acid tests for people living or working in the district from Saturday to Monday, said Yang Beibei, the district's deputy head, at the news conference.
In addition to Chaoyang, the city's health commission requires all residents living and working in districts including Fengtai and Fangshan-as well as other subdistricts and counties which have reported new cases since April 25-to take tests over the weekend.
"The city has conducted several rounds of mass nucleic acid tests since April 25, which has effectively helped to mitigate the spread of the virus amid the outbreak," said Li Ang, deputy director of the Beijing Municipal Health Commission.
According to the commission, around 20.74 million residents have tested during the latest round of mass testing on Tuesday, Wednesday and Thursday.
Due to the increasing number of COVID-19 cases, one residential community in Chaoyang was designated as a high-risk area starting on Friday.