New measures help villagers cope with COVID-19
Share - WeChat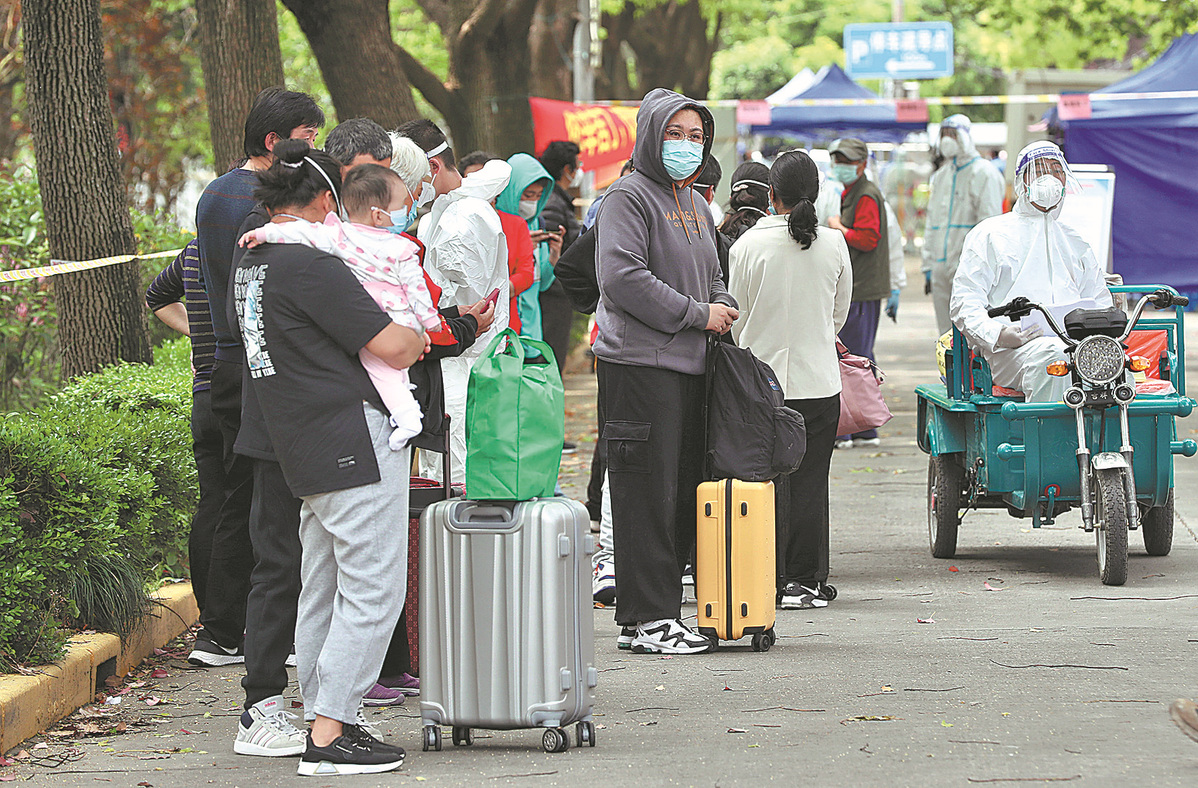 Action taken to prevent cross-infection at shared facilities
For several years, Nie Shuyin shared a restroom with about 10 tenants at a house in Lianqin village, Beicai town in the Pudong New Area of Shanghai.
Now, the migrant worker from Zaozhuang, Shandong province, has just been provided with a portable toilet at home, and has been told that someone in the village will come to disinfect and clean it every day.
This change, which was made to help prevent cross-infection of COVID-19 arising from shared facilities, was introduced after about 2,300 villagers, including Nie, returned home around April 25, some 10 days after being relocated to centralized quarantine sites due to rising numbers of COVID-19 cases in the area.
The rapid growth of infections in the middle of last month saw Beicai become the "eye of the storm" in the latest outbreak in Shanghai, and also led to local authorities taking more targeted measures to prevent and control the outbreak.
For example, an anti-epidemic team in Beicai conducted thorough disinfection procedures after taking residents into quarantine sites and providing portable toilets to curb the spread of the virus.
Beicai has optimized its work flow and improved the way in which nucleic acid test samples are collected. Village committees have also been told to offer better medical services and pay more attention to ensuring that supplies reach residents during the operation of a closed-loop management system.
Thanks to this series of measures, the number of infections in Beicai has fallen sharply. Data provided by the team show that the number of COVID-19 cases throughout the town dropped to 144 on April 30, down from 2,631 on April 12. Infections in Beicai's eight urban villages fell to 25 on April 30, down from 1,326 on April 14.