Highest weather station set up on Qomolangma
Share - WeChat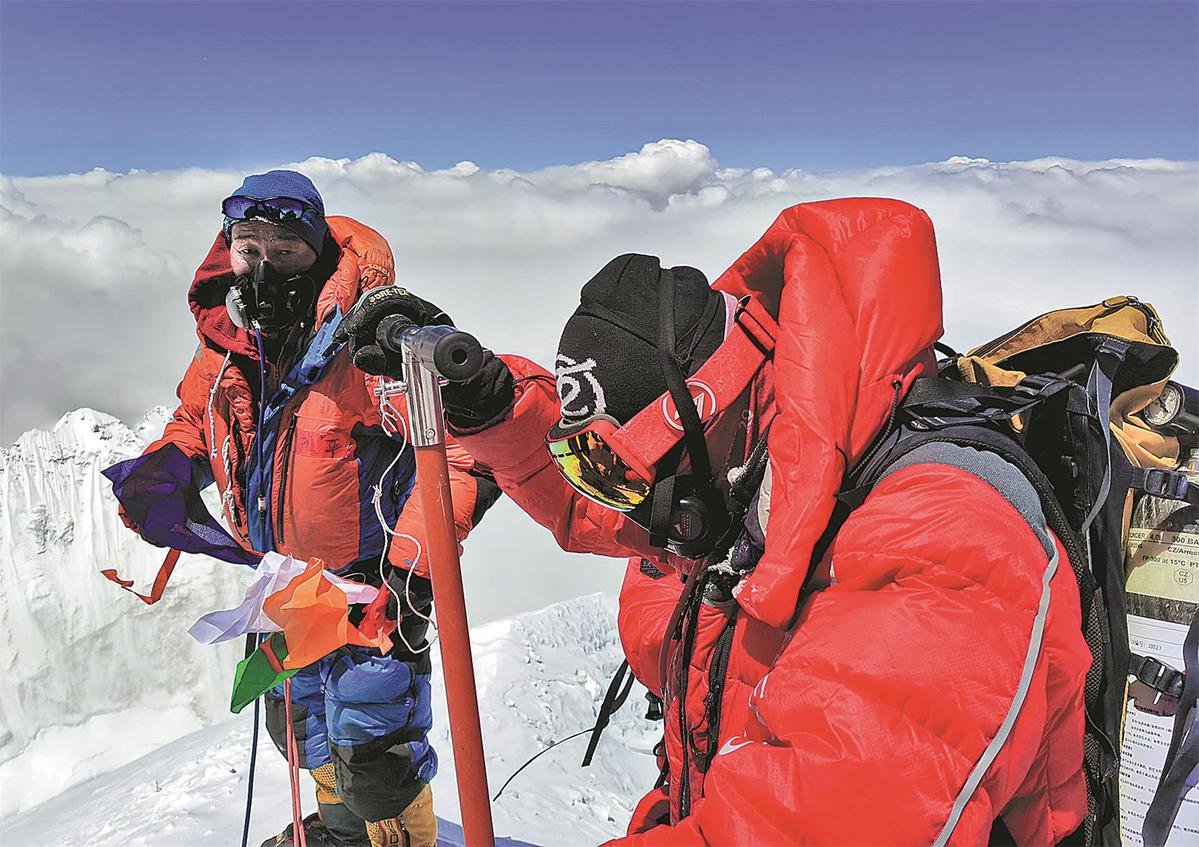 Chinese researchers reached the top of Qomolangma on Wednesday and they installed the world's highest automatic weather station at an altitude of 8,800 meters to study the effects of climate change on the environment of the Qinghai-Tibetan Plateau.
The feat allowed Chinese scientists to directly collect data for the first time from the summit of the world's highest mountain, known as Mount Everest in the West.
It also marked a crucial milestone in China's second comprehensive scientific expedition to the plateau, which began in 2017, the scientific expedition team said.
Collecting and studying data from Qomolangma, at 8,849 meters above sea level, and its surroundings will yield valuable insight about the condition of local glaciers and mountain snow, which have been the water source for over 10 major rivers in Asia that nurture more than 2.5 billion people, the journal Science of the Total Environment reported.
It will also help scientists monitor and understand the global monsoon system and other important weather mechanisms so experts and policymakers can make informed decisions regarding climate change, biodiversity preservation and sustainable development.
At 12:46 pm on Wednesday, a team of 12 researchers from the Chinese Academy of Sciences' Institute of Tibetan Plateau Research and other institutions reached the top of Qomolangma, where they drilled an ice core and measured the thickness of the ice sheet using high definition radar.
Yao Tandong, a noted glaciologist and leader of the expedition, said Chinese scientists established eight weather stations from 5,200 to 8,800 meters above sea level as they traveled up the mountain.